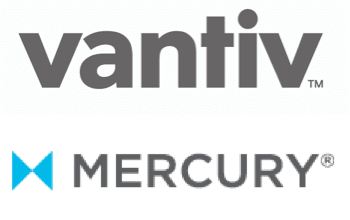 Vantiv, Inc., a provider of payment processing services and technology solutions for merchants and financial institutions, is acquiring Mercury Payment Systems, LLC for an $1.65 billion. The transaction is expected to close in Q2 2014.
Strategically focused on strengthening its business within the merchant and financial institution markets, Vantiv anticipates that the Mercury acquisition will help expand its business and accelerate overall growth in the payment space.
Mercury provides payment solutions that are embedded into POS software applications and delivered through a network of more than 3,000 developers and dealers serving SMBs in the U.S. and Canada.
Although Mercury is currently majority-owned by technology investment company Silver Lake, the company was in the process of launching an initial public offering. The company has since withdrawn its registration statement from the U.S. Securities and Exchange Commission.
"The emergence of integrated payment technology at the point-of-sale delivers a differentiated merchant experience and creates a highly efficient, cloud-based delivery model for customer acquisition and retention," said Charles Drucker, President and CEO of Vantiv. "By combining Mercury's distribution network and innovative solutions with Vantiv's technology platform and products, we are developing a payments ecosystem that allows us to serve these clients in new and exciting ways."
The Mercury acquisition comes after Ventiv's July 2013 purchase of Element Payment Service. Mercury CEO Matt Taylor and the entire management team will remain with the company, which will maintain its headquarters in Colorado.