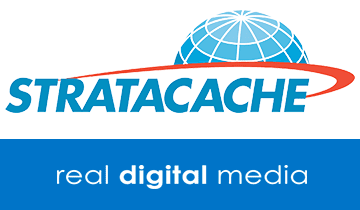 STRATACACHE has acquired Real Digital Media for an undisclosed sum, marking the second time the brand has integrated an industry competitor in six months. In August, STRATACACHE acquired supermajority control of rival provider Scala.
The move is the latest in STRATACACHE's efforts to reach $1 billion in revenue by 2020, and hire more than 250 people during that time.
With the Real Digital Media acquisition, STRATACACHE will add the Neocast solution, which facilitates location-based targeted advertising.
"Our investments optimize service to our customers and enable STRATACACHE to strategically acquire companies that share our vision of growth in the digital signage industry," said Chris Riegel, CEO of STRATACACHE. "Real Digital Media has long maintained a strong position in the industry, and we believe the depth and breadth of STRATACACHE services will greatly expand Real Digital Media's reach and solution offerings."
Real Digital customers include Subway, UPS and MattressFirm. STRATACACHE is based in Dayton, Ohio, and currently provides its services in 28 countries.