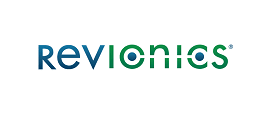 Pricing and merchandising optimization solutions provider Revionics has acquired Marketyze, a leader in online competitive pricing intelligence, inventory optimization and merchandising solutions.
Revionics selected Marketyze for its advanced Big Data pricing intelligence, provided via SaaS to both online and traditional retailers. Marketyze's capabilities make Revionics' price, promotion, and space and assortment solutions even more powerful, allowing retailers to break down silos and bridge online and physical channels.
"This strategic acquisition will truly provide a distinct advantage for our customers — one vendor with unified solutions that can deliver powerful intelligence across market, competitive and customer data to execute a profitable omnichannel strategy," said Revionics CEO Marc Hafner in a statement.
The acquisition also extends the Revionics Dynamic Pricing solution, providing deeper real-time competitive price monitoring and analytical insights from a single, complete solution.
"As a long time user of Marketyze, we value their deep real-time competitive price monitoring and analytical insights," said Robert Biles, General Manager-Online Consumer Sales, Secondary Markets at Best Buy. "We see the combination of Marketyze's competitive analytics with Revionics' sophisticated price optimization and ability to price dynamically across our Secondary Market channels as an exciting and welcome development."
The companies did not provide information on the financial terms of the acquisition.