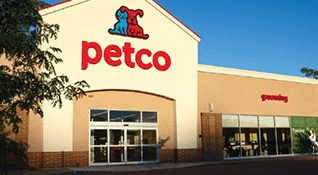 UPDATE: Petco has officially reached a deal to sell itself to CVC Capital Partners and the Canadian Pension Plan Investment Board for approximately $4.6 billion. The acquisition is expected to close in early 2016.
Petco is near an agreement to be acquired by CVC Capital Partners and the Canadian Pension Plan Investment Board for $4.7 billion, according to sources from The Wall Street Journal and The New York Times.
Private equity firms TPG Capital and Leonard Green & Partners have pursued numerous options for the retailer, which the firms purchased in 2006. The owners ran a "dual-track process" for Petco, both filing for an IPO and exploring a sale via auction simultaneously.
Rival pet supplies retailer PetSmart even entered the fray in September, itself having been in talks to acquire Petco. PetSmart went private in December 2014 after selling itself to a consortium led by BC Partners for $8.7 billion.
The acquisition would be one of the largest buyouts in 2015, in a year where such deals are coming at a slow pace. In fact, the total transaction value of retail mergers and acquisitions in Q2 2015 was down 28% year-over-year to $27.3 billion, according to research from PwC. This number is a 66% decline from the $79 billion value in Q1 2015.
In the case of the Petco deal, regulators had been clamping down on banks' ability to fund leveraged buyouts, causing some lenders to stay away from the deal, according to the WSJ.
Representatives from Petco, CVC Capital Partners, Canadian Pension Plan, Leonard Green and TPG Capital have not yet commented on the matter.