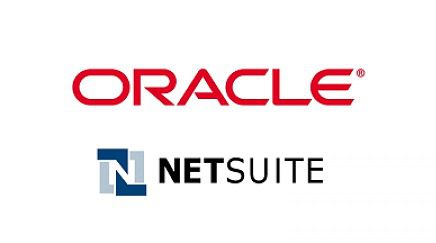 UPDATE: Oracle has officially completed its acquisition of NetSuite for $9.3 billion, according to a press release from the technology conglomerate. Approximately 53% of NetSuite's shareholders unaffiliated with Oracle CEO Larry Ellison agreed to tender their shares.
Oracle's potential $9.3 billion acquisition of cloud business software provider NetSuite appears to have encountered some rough weather. In a press release, Oracle revealed that it would terminate the proposed acquisition if a majority of NetSuite's unaffiliated shareholders didn't get behind the deal by a newly established deadline of Nov. 4, 2016.
This marks the second time Oracle has extended its tender offer expiration date to NetSuite. It is the final obligation that NetSuite must concede as part of the merger agreement.
T. Rowe Price Group, NetSuite's largest unaffiliated shareholder with 18% of the company's shares, raised concerns that Oracle's $109 per share offer is undervaluing the company. Additionally, Oracle's Co-Founder and Executive Chairman Larry Ellison is NetSuite's largest investor — entities owned by him and his family held nearly 40% of NetSuite's shares as of April 2016 — leading the firm to argue that the deal represents a major conflict of interest for all parties. With the present offer standing, T. Rowe Price asserted that other potential buyers may be hesitant to make a higher offer for NetSuite, given Ellison's affiliation.
While concerns about a conflict of interest have thrown a wrench into the deal, T. Rowe Price also contends that Oracle's offer price for NetSuite doesn't match up to the latter's subscription-software platforms and investments in SaaS companies.
"Successful subscription-software platforms addressing significant needs in the ERP space have been exceedingly rare, despite the number of sophisticated market leaders that have invested billions of dollars trying to build viable platforms," T. Rowe Price wrote in a letter to the SEC. "In addition to the difficulty of competitive entry, NetSuite has unique durability in its installed base because of the product's critical importance to its customers."
At the Oracle OpenWorld conference in September, Ellison declared that the brand was entering "serious competition" with Amazon in the cloud space going forward, as Oracle unveiled its second generation cloud infrastructure service. The acquisition of NetSuite would certainly help the Oracle brand's cause in extending its cloud services, which presently sits behind Microsoft Azure, Google Cloud Platform and IBM in industry market share.
Retail clients of Oracle and NetSuite will be following the deal's progress as the acquisition hangs in the balance. SMBs seeking to move more of their data off-premise are likely to be affected the most by potential technology consolidation. The acquisition "could add to a freeze on the market, which Infor has already sort of initiated by its sheer presence at the enterprise level," said Paula Rosenblum, Managing Partner of RSR Research in a prior interview with Retail TouchPoints. "This will do the same to the mid-market."