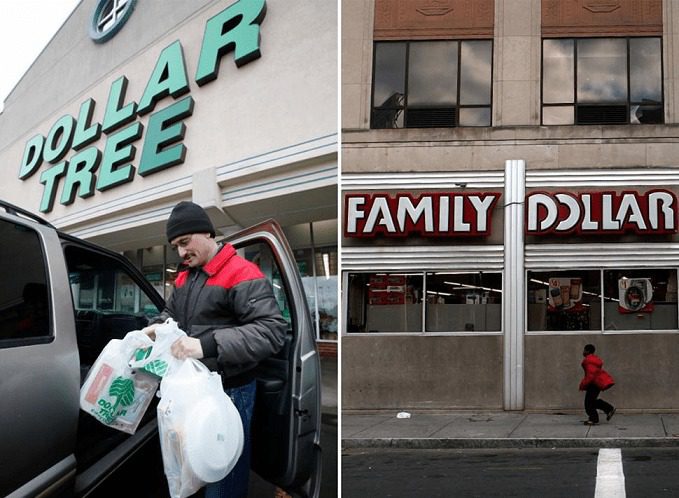 Dollar Tree has completed the acquisition of fellow discount retailer Family Dollar, a transaction which each company's Board of Directors approved in July 2014. The Federal Trade Commission (FTC) approved the deal — valued at approximately $9.2 billion — after Dollar Tree agreed to sell 330 Family Dollar stores to private equity firm Sycamore Partners.
In an agency review, the FTC concluded that consumers could face a lack of competition if the acquisition went forward as initially proposed. Therefore, the FTC identified 330 stores throughout the U.S. that would require divestiture before finalizing the sale.
"Dollar stores offer convenience and value by providing a broad assortment of general merchandise at discounted prices in stores close to where consumers live or work," said Debbie Feinstein, Director of the Bureau of Competition at the FTC. "This settlement will ensure that consumers will continue to benefit from competition among their local dollar stores."
As part of the deal, Family Dollar shareholders are entitled to receive $59.60 in cash and 0.2484 of a Dollar Tree share for each Family Dollar share they own. Brands comprising the newly formed company include: Dollar Tree, Dollar Tree Canada, Deals and Family Dollar.
"This is a transformational opportunity for our business to offer broader, more compelling merchandise assortments, with greater values, to a wider array of customers," said Bob Sasser, CEO of Dollar Tree. "This acquisition will extend our reach to low-income customers, while strengthening and diversifying our footprint. We plan to leverage best practices across both organizations to deliver significant cost synergies. Combined, our growth potential is enhanced with improved opportunities to increase store productivity and to open more stores across multiple banners."
Dollar Tree has named Gary Philbin President and Chief Operating Officer of Family Dollar, effective immediately. He will continue to report to Bob Sasser in this role. He previously served as the President and Chief Operating Officer of Dollar Tree, and has held senior-level positions in merchandising and operations during his 30+ years in the retail grocery industry.
Dollar Tree also has appointed Howard R. Levine, CEO of Family Dollar, to its Board of Directors, effective immediately.
The combined organization will operate more than 13,600 stores in 48 states and five Canadian provinces, and will employ more than 145,000 associates. Sales are anticipated to exceed $19 billion annually.