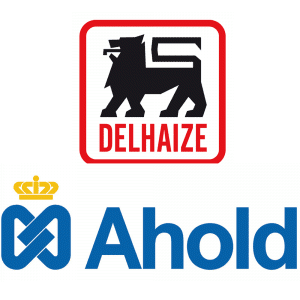 European grocery chain operators Delhaize Group and Royal Ahold NV have both confirmed that they have entered preliminary discussions to combine the two companies. No details of the potential merger, or any related discussions, have been disclosed.
"These discussions may or may not result in a future transaction," said the companies in two identical statements. "The company will communicate material updates, if any, in accordance with regulatory requirements."
Should the transaction take place, the combined company would have a market value of $25.79 billion, according to a report from the Wall Street Journal. The new company also would have a U.S. market share of 4.2%, making it the country's fifth largest food retailer, according to estimates from Morgan Stanley. Currently, both companies generate approximately 60% of their sales in the U.S.
Along with increased market share and presence, the merger also could save both parties money. Global investment banking firm Jefferies estimates that the deal could save the companies up to $670 million.
Delhaize is the parent company to supermarket chains Food Lion and Hannaford, while Ahold controls the Giant and Stop & Shop chains. All businesses have sufficiently handled increased competition from supermarket chains and big box chains alike, and their combined presence would total 2,034 stores along the East Coast.
However, industry analysts cite that past mergers and acquisitions in the grocery sector have not been successful overall.
"Grocers in general have had a hard time with mergers and acquisitions," said Paula Rosenblum, Managing Partner at RSR Research, in a comment on RetailWire. "It is always challenging to subsume one banner under another. I don't think it makes a lot of sense."
Additionally, there may not be enough overlap between the two businesses, which may serve as a distraction to management when merging the companies.
"Cost savings in retail acquisitions or mergers are highest when there is a large overlap and local scale economics improve," analysts at wealth management firm Bernstein said in a note to the Wall Street Journal. "In this case there is very limited local overlap.. We think this is a bad deal for Ahold investors."