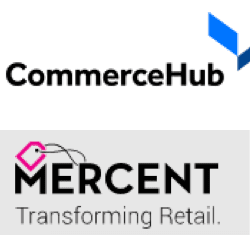 CommerceHub, an e-Commerce solution provider, has signed an agreement to acquire Mercent, a Seattle-based retail technology company. Financial terms of the agreement have not been disclosed.
The CommerceHub virtual-inventory platform integrates retailers with a network of more than 8,500 drop-ship suppliers, while Mercent enables merchants to optimize digital marketing campaigns across channels. Together, the companies will empower retailers to orchestrate seamless omnichannel commerce experiences.
The two organizations are expected to combine teams and maintain presence on the East and West coasts. Mercent Founder and CEO Eric Best will become Chief Marketing Officer of the new combined company and will report to CommerceHub CEO Frank Poore.
Prior to forming the acquisition agreement, CommerceHub conducted a thorough analysis of the solution provider space and consulted a number of large retailers regarding their current solutions, according to Poore. "Mercent stood out as the only combination of enterprise-scale platform and services that are ready for the caliber of retailers we support."
Poore added that by combining the CommerceHub and Mercent solutions, "we will have an offering that enables retailers to radically expand their product assortment, generate greater demand and optimize customer delivery from any source of supply — including stores, warehouses, drop-shippers or third-party sellers."
As of 2014, approximately $10 billion of retail gross merchandise volume flows annually through the two companies' platforms. Together, CommerceHub and Mercent are integrated with more than 200 enterprise retailers, all major North American marketplaces and more than 8,500 brands and distributors.