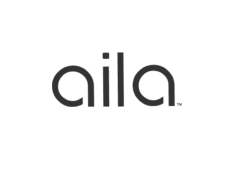 Padloc Inc., a provider of in-store mobile devices, has rebranded itself as Aila Technologies and has received $4.5 million in funding from private investment firm Romulus Capital.
With this funding round, Aila aims to accelerate the adoption of its technology, which is designed to transform tablets and other mobile devices into interactive kiosks, associate handhelds, POS portals and digital advertising.
"Aila is a play on the word 'aisle,' which represents our expertise in helping brands connect with in-store shoppers, and the importance the company places on innovation in the brick-and-mortar retail environment," said Jason Gulbinas, CEO and Co-Founder, Aila Technologies. "The new name emphasizes our wide-ranging business objective of changing the way omnichannel experiences are delivered."
The company name change to Aila Technologies is effective immediately and will be implemented across the company's marketing, collateral, products and services.
"Our significant investment in Aila demonstrates our high level of confidence in the company's senior management team, its impressive technology portfolio, and the overall market opportunity that exists in retail stores," said Krishna Gupta, founder, Romulus Capital. "The best brick-and-mortar retailers won't disappear, but they are adapting and looking to leverage a suite of mobile technologies."