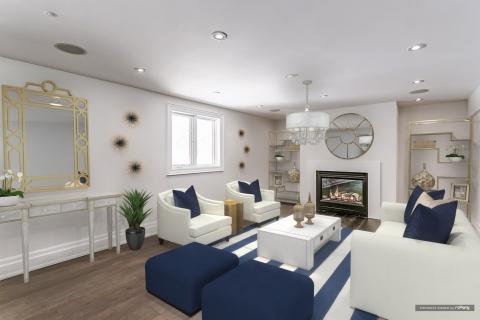 LOFT Inc. announced that it has finalized its privatization and series B round of funding, totaling $13 million, led by Antimeridian and backed by Bertoia. This latest round of funding positions the company to undergo continued momentum to expand its 3D virtual staging design platform, roOomy.
The roOomy platform connects home furnishings retailers and the real estate community with consumers when they are considering a home purchase or property rental. Users can experience any space in 3D and virtually decorate it with real products from home furnishing retailers.
"3D and 3D visualization is quickly becoming an important driver for purchasers and sellers of real estate," said Pieter Aarts, CEO of LOFT and roOomy. "The way a property is staged can be the fundamental difference in pushing a potential buyer to the stage of making an offer. With roOomy, we are closing the gap between how a property looks today and how buyers can actually live in it by delivering an unprecedented 3D virtual staging experience."
In addition, LOFT has appointed Doug Sinclair as Chairman of the Board, and Valery Syme and Wei Yuan as members of the Board, next to founders of roOomy Pieter Aarts, CEO, and Jan-Hein Pullens, COO. Together the new board members bring decades of management and executive experience, including start-ups, private and public companies.