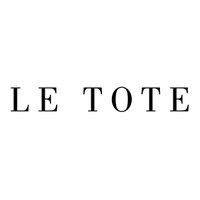 On-demand fashion rental service Le Tote has raised $15 million in Series B funding led by Accelerate-IT Ventures (AITV). Existing investors Lerer Hippeau Ventures, Azure Capital, Simon Venture Group, Epic Ventures and Funders Club also participated in the round.
The investment will enable Le Tote to seek out new hires for its executive team, make further investments in technology and accelerate overall company growth. In 2015, Le Tote is on pace to deliver more than two million items to customers, achieve 500% year-over-year revenue growth for the second year running and quadruple its workforce.
In recent months, the company has ramped up its knowledge in the areas of marketing, data science, merchandising and operations with the hiring of three new executives:
Ruth Hartman, Chief Merchandising Officer;

Vijay Khare, VP of Operations and Customer Experience; and

Lauren Miller, VP of Marketing.
In October, Le Tote released its first mobile app for iPhone users, providing access to its rental services.
"We've watched Le Tote fuel its growth by innovating quickly based on data and customer feedback, and we couldn't be more pleased to continue our investment in the company, technology and team," said Bill Malloy, General Partner at AITV and Le Tote board member. "More than ever, customers are demanding instant gratification from the brands they interact with, and Le Tote has been able to rise to the occasion with product enhancements like the ability to customize shipments ahead of delivery and the introduction of its mobile app, which is the best way to use the service on the go."