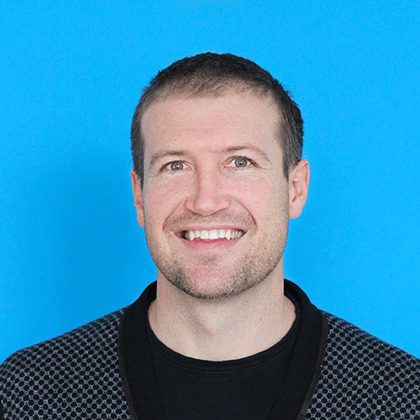 Shopify beat analyst expectations once again, and its source of revenue has unmasked a new identity. Based on the majority of its revenue, Shopify is an online payments company, which is a shift away from its software-as-a-service (SaaS) subscription model. While this may not seem like a big deal, this shift will have industry-wide impact for software companies mixing SaaS and payments.
SaaS businesses are recognizable by their subscription revenue and cloud delivery. The leaders in SaaS today are a mixture of natives (Salesforce, Workday, Splunk and Shopify) and converts (Microsoft, Intuit and Adobe). I have been involved with SaaS since 2006 when I worked at Google and we introduced a white-label version of Gmail for small businesses that's now part of G Suite by Google Cloud.
While the upfront investment in product development and customer acquisition can be astronomical for a SaaS business, the recurring revenue acts like an annuity that accumulates over time in a predictable and profitable manner. Many SaaS companies have gross margins higher than 80%.
So Why Is Shopify Shifting Away From SaaS?
Founded in 2004, Shopify offers online store software to small and medium sized businesses. Shopify has two lines of business: subscriptions and merchant solutions. The subscriptions business is high margin, pure-play SaaS.
Merchant solutions is a fancy name for transactional payment processing. Shopify's customers pay a fee for each transaction through their online stores. The merchant solutions business has a much lower margin.
While both lines of business are growing healthily, merchant solutions are growing much faster. In a few short years, merchant solutions will be the only line of business that matters.
Given current growth trends, here's how the mix of revenue by line of business will play out through 2019:

At some point over the next two to three years, Shopify will shed its SaaS identity. Unless the growth trajectories change, the software that allows small businesses to run online stores will be an incentive that drives Shopify's payment processing revenue.
How Will Shopify's Shift To Payments Impact Others?
Given Shopify's success in the small business market, many other companies will adopt a subscription plus payments model. However, as the payment business earns a greater share of revenue, two primary implications will stand out.
1. Lower Margins Will Lead To Lower Valuations
Today, the value assigned to a SaaS company with attractive revenue growth is four to seven times its annual revenue. One significant input that determines the value is the gross margin of the business. For instance, investors will pay more for a company that yields 80% gross margin versus a company that yields 50% gross margin.
Shopify's IPO in 2015 valued the company at $1.27 billion. Compared to full-year revenue for 2015 ($205 million), it received a valuation of approximately six times revenue. Essentially, Shopify was valued as a high-margin SaaS business.
As the gross margin for Shopify declines and investors better understand its growth through payments, the valuation of other subscription plus payments businesses will decline accordingly. Even if subscription is the primary source of revenue for another subscription plus payments company, the Shopify case study will attest that payments is the larger line of business in the long run.
2. Payments Businesses Typically Give The Software Away For Free
Consider Square and PayPal. They offer their software for free, while revenue is driven by transactions.
Now fast forward to 2019 when Shopify will earn 80% of its revenue from payments. At that point, it would not be a surprise for Shopify to forego all SaaS revenue to boost customer acquisition.
Think of it this way: Would Shopify offer the online store software for free (closing off 20% of its revenue) if it led to more than a 20% lift in transactional payments revenue?
The answer is a resounding yes. It could happen even sooner if competition heats up in the small business e-Commerce market. Companies such as BigCommerce, Squarespace, Amazon Webstore and HighWire will need to have another way to make money in case subscription revenue goes away.
A quick pivot to free software has happened before. Google's acquisition of Urchin (now Google Analytics) in 2005 is a case study of one company catching competitors off guard by offering a SaaS product for free.
Whether Shopify is a SaaS company or a payments company doesn't diminish its success in the small business market. Yet Shopify is a public company now, and its tremendous growth in payments coupled with a relative drop in subscription revenue will force a number of strategic decisions over the next few years.
---
Matt Baker is VP Strategic Planning at FreshBooks, a cloud accounting software solution for small business owners and self-employed professionals. He focuses on corporate strategy, long-term planning, market insights, and public relations. Prior to FreshBooks, Baker was an Engagement Manager at McKinsey & Company and a Senior Strategist at Google, Inc.