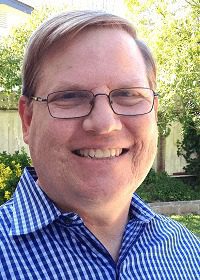 Understanding shopper behavior at retail is the foundation to designing environments that promote purchasing, but retailers face a number of hurdles to get shoppers to notice products, let alone buy them.
To answer some of these vexing questions, we recently conducted eye-tracking research in six stores nationwide to generate insights into the retail experience. By observing actual shopper behavior, we were able to measure key levels of consumer engagement, including:
• Shopping Path/Track
• Aisle/Category/Shelf
• Display Engagement
As shoppers approached store entrances, they were surveyed about their intended purchases and asked to wear a mobile eye tracking system as they went about their way in-store. After shopping they were surveyed about what they actually bought.
Consumer shopping paths are basically driven by primary destination categories. And as a result, most shoppers view only a small number of product displays. The typical shopper sees about 30 displays, or approximately 12% of the total number in a store, and most notices last less than one second. Moreover, noticing a product is no guarantee of its purchase.
However, the research demonstrated that picking up a product has the highest correlation with purchasing; 30% of products held were purchased, and purchasing increased to 60%+ when more than one item was held. For most categories, the more time a customer spends in that space, the more likely they are to purchase something. So retailers need to find ways to get people to spend more time in destination categories, and to encourage them to pick up products.
How Shoppers Shop Shelves
Viewing product displays is largely a matter of the path a shopper takes through the store: Obviously, products not on their path won't be seen. Products along their path will be noticed, based on the time spent in that area. In high traffic areas product viewing tends to increase, while viewing remains low where traffic is sparse. As shoppers generally focus on products displayed slightly below eye level, a retailer can impact viewing by mixing product categories or incorporating impulse-driven value-sized packages.
Highly noticed displays do not necessarily perform best. Displays located toward the front of the store, on what is called the 'racetrack,' are noticed by 40% of shoppers, but these displays generate an interaction rate of just 0.4%, or 1/10th that of displays in the center of the store.
Not Seen, No Sale
What we market researchers call 'fixating' — or notice — is the first step to purchase. Better, 56% of shoppers who pick up and hold a product will purchase something in that category. Still, high fixation rates do not necessarily translate into high purchase rates. For example, fixating does lead to purchasesof: packagedchees, carbonated soft drinks and packaged bread, but not to the purchase of: prepackaged fruit snacks, candy, household cleaners or pasta.
Implications For Retailers
As shoppers near checkout, unplanned purchasing drops dramatically; shoppers still see displays but fail to act. Rather than trying to capture these last unplanned purchase opportunities, it may be more constructive to understand how improving the 'last mile' experience can increase return trips, which will generate significantly more sales.
Various tactics can enhance the closing moments of the shopping experience. For retailers without strong destination categories, creating such categories can increase shopper visit frequency. Retailers with destination categories should require shoppers to travel deeper into the store to reach them.
Engage Shoppers To Hold Products
Rather than make the primary objective driving attention to a category, retailers might seek to engage those customers who do pay attention, as increased engagement increases time spent in category and the number of products picked up. Engagement can be promoted by interactive displays, on-pack promotions and staff suggestions.
Place high value displays in high traffic areas; in low traffic areas, change displays less frequently. Use display space to provide information or help with wayfinding. In low traffic areas, where shoppers are looking for something specific, help them find it.
Given the limited number of displays that any shopper notices, the goal of the display should be to enhance engagement. But to succeed, engagement must be encouraged rapidly by clear communications. One way to do so is with custom displays placed along the racetrack, as they are most likely to generate incremental sales.
All brick-and-mortar retailers face serious challenges from online, specialty and pop-up competitors. Retailers that seek to maximize their store environments must first understand how people shop and reconfigure retail spaces to accommodate shoppers' habits. Fortunately, recently developed research tools can generate data and the insights to create successful retail experiences.
Kirk Hendrickson, CEO of Eye Faster, a leading provider of shopper research, developed his expertise in eye tracking and shopper research while leading worldwide field operations for EmSense Corporation and product management for MarketTools, Inc. Hendrickson holds a patent for conducting surveys on mobile phones and was twice a finalist for the EXPLOR Awards. He holds an MBA from the Amos Tuck School of Business Administration, Dartmouth College, and a BS and MS in Mechanical Engineering from Stanford University.