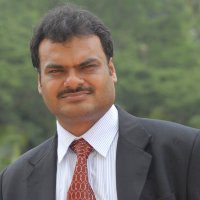 The Internet of Things (IoT) — the automated transmission of data over a network, without the need of human interaction — promises to change the ways customers interact with retailers, and it is no wonder that the retail industry is all excited about this technology. According to a recent survey, nearly 96% of retailers across the globe are keen to integrate IoT technology into their business processes, and 67% have already done so.
By improving inventory management and logistics, and providing real-time promotions, for instance, IoT is expected to streamline the flow of information, enable real-time decision-making and enhance consumer experiences. IoT offers many benefits to retailers, such as:
Supply chain optimization;
Improved and real-time inventory tracking;
Increased sales through real-time loyalty and promotional schemes;
Better in-store experiences;
Retail theft management; and
Improved customer loyalty.
However, it is important for retailers to remember that IoT is a journey towards digitization and not a destination. As with any new technology, IoT combines promising new opportunities with equally vexing challenges. Retailers must therefore evaluate the business challenges of adopting IoT. The IoT roadmap is an iterative process covering the following components:
Strategy;
Selection of the right IoT components;
Process and operations; and
The inclusion of people at all levels to ensure the implementation is successful.
Secondly, it also depends on the cost and return of investments associated with the cost, since retailers will have to not only invest in IoT-enabling infrastructure such as sensors (for example, motion sensors, or door hinge sensors), digital tags, video cameras, shelf weight tags and digital signage, but also in networking to enable seamless data transfer and connectivity. Security also is another obvious concern, as retailers will have to secure device data and enterprise communication that will increase as a result of greater volumes of data collection. In addition, for IoT to work seamlessly, there needs to be flawless collaboration across the value chain — something easier said than done.
Therefore, Retailers need to evaluate these challenges in the light of their own circumstances, and develop a matrix around the real costs and benefits. They should then prepare a digital blueprint to map the IoT journey and initially focus on the few areas that can address their most pressing issues:
Increasing sales;
Optimizing costs; or
Enhancing customer experiences.
Once the priorities are set out clearly, business cases can be made, and the requisite IoT technology and tools can be evaluated and chosen.
---
Sandeep Agarwal has more than 20 years of industry experience. He has deep experience in working with several multinational corporations, providing them with unique value add and technology solutions. Agarwal currently heads the Engineering R&D Services division of Happiest Minds and is focused on two major disruptive technologies M2M and SDDC for leveraging the SMAC wave.