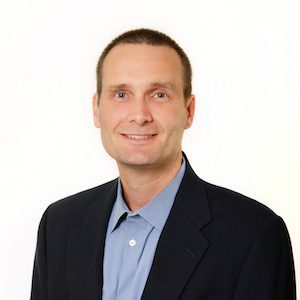 Companies expanding into overseas markets can win big in brand awareness, site engagement and sales — if they connect with consumers through their mobile devices.
Smartphones are reinventing commerce in mature markets, but the real disruption is unfolding in emerging markets. According to Pymnts, mobile e-Commerce, also known as m-Commerce, is outpacing traditional e-Commerce by three-to-one. Next year, global m-Commerce sales will reach $291 billion. That's nearly triple the sales of just three years ago.
These days, the action and opportunity lies in mobile. But companies should consider several mobile-centric challenges as they leverage the global mobile web. Here are a few:
Understand Bandwidth Differences
Bandwidth — the capacity of data that flows through network connections — plays a critical role in mobile online experiences. Some markets have state-of-the-art cellular networks with robust bandwidth accommodations; others are still catching up. Users in different markets often have different load-time expectations.
Mobile bandwidth and data allowances also vary widely between countries. If a market's bandwidth is slowerthan what's needed to effectively present your localized mobile experience — or if a content-rich experience gobbles up a data plan — your new customers will not transact. They simply won't wait for a "heavy" site to load.
Which markets have noteworthy bandwidth speeds? According to Akamai's recent State Of The Internet Report:
Globally, the average mobile bandwidth speed is 4 Mbps. The U.S. falls into this category.
The United Kingdom is the global leader, with an average speed of 20.4 Mbps.
Denmark is in second place, with 10 Mbps.
Puerto Rico sports average speeds of 9.6 Mbps.
Perennial high-speed market South Korea dropped to fifth place with 8.8 Mbps. Expect a rebound soon; officials recently announced plans to invest $1.5 billion to deploy a nationwide next-gen 5G network by 2017.
In contrast, South America is home to some of the slowest Internet connections in the world — an important consideration to note, should your company wish to expand in that market. Argentina has the slowest in the region, with an average of 1.8 Mbps. Attractive online markets such as Brazil and Colombia fare better — though still below average — with speeds of 2.5 Mbps.
We've found that UK-based companies sometimes create international mobile sites, assuming their global customers have access to the same ultra-high speed bandwidth they do. These endeavors experience immediate challenges. Sites that aren't optimized for slower connections usually see higher bounce rates.
In contrast, U.S.-based companies that are targeting affluent markets with strong infrastructures (such as those in Europe) can reasonably assume these nations will have faster-than-average Internet connections and higher-than-average smartphone penetration rates. (The global average for smartphone penetration is 56.4%.)
Time On Site Is Critical
The transition from "first screen" content consumption (on televisions) to "second screen" experiences (on computers) to "third screen" (mobile devices) is accelerating globally. The most rapid growth is occurring in emerging markets. That's very important for companies to understand.
In mature markets, mobile experiences are used to augment content consumption, such as delivering a real-time complementary experience to TV viewers or computer users. Increasingly, mobile also is leveraged to create omnichannel retail experiences.
But emerging markets are different. Here, desktop computers never achieved the same levels of market penetration. Mobile devices represent their first Internet connection — a new kind of "first screen."
As a result, these consumers use mobile devices as their primary Internet connections, and for a wider variety of activities. Retailers who view their mobile experiences as a complement to their brick-and-mortar or desktop shopping efforts must adjust their expectations (and goals) when engaging users in emerging markets.
Offering a more robust, comprehensive and user-friendly experience for these residents requires placing a greater emphasis on localized mobile sites. This is nowhere more important than in China. China is home to a developing "one-screen society," where mobile devices are displacing other media.
China isn't alone. According to StatCounter, the share of global webpage views on desktop PCs has decreased by 13%, to 62%. In contrast, mobile traffic has grown from 31% to 39%. Developing markets including Nigeria, India and South Africa are where mobile's share of web traffic dominates desktop.
Interestingly, similar trends are emerging among U.S. demographics, most notably among Hispanics. American companies keen to connect with U.S. Spanish speakers should devote similar attention to ensuring their mobile experiences are translated, and that greater resources are dedicated to marketing to this demographic.
Include On-Site Search
Offering effective on-site search (OSS) functionality is a best practice for desktop web sites, but it's especially important for mobile experiences. It's critical for users to quickly find what they're looking for, particularly considering the inefficiencies inherent in interacting with a smaller screen.
A localized OSS experience that is predictive in anticipating users' queries — and can account for common in-language misspellings — saves users time and increases engagement.
Of course, on-site search isn't just for international emerging markets. Customers in developed markets who comparison shop while in brick-and-mortar stores will probably rely on a retailer web site's OSS to compare the store's offerings to what they're seeing in person.
Indeed, serving these users quickly — and in their language of choice, on their device of choice — may mean the difference between winning and losing a sale.
---
Charles Whiteman is Senior Vice President of Client Services at MotionPoint Corporation, an enterprise localization platform. He may be reached at cwhiteman@motionpoint.com.