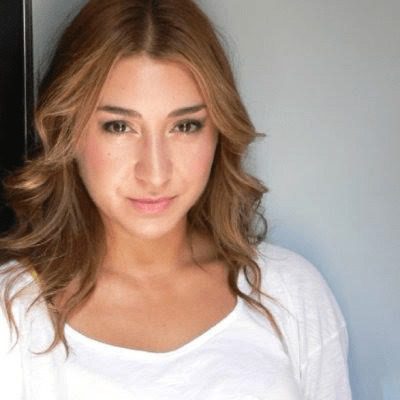 Out-of-home (OOH) advertising has traditionally meant billboards, bus wraps, taxi toppers, etc. However, as brick-and-mortar retailers are struggling to compete with e-Commerce alternatives, many are turning to digital OOH advertising to supercharge the in-store shopping experience and drive sales. Brands are on board as well, given the rise of web ad blocking and the hyper-relevancy that comes with advertising to consumers that are already in a particular store. In fact, eMarketer has projected digital OOH advertising spending will reach $4.5 billion in 2019, up from $2.7 billion in 2014, in the U.S. alone.
Recent studies suggest that digital OOH seems to be working, as it was found to be 34% more effective at promoting items than your weekly circular. However, we've really only begun to scratch the surface of its potential, and brands and retailers should be paying attention. Beyond simply letting shoppers know what's on sale in aisle seven, in-store video advertising is much more powerful when it's viewed by brands as a continuation of their desktop, mobile and social messaging, and as a way to bridge the gap between a consumer's physical and digital purchasing behavior.
So while yes, it does make sense for CPGs to be advertising on a grocery store's in-store programming network or for consumer electronics brands to advertise in a GameStop, marketers can maximize their digital OOH ad dollars by taking some additional factors into consideration. Think about your consumer — What does their day look like? Where do they go? What do they like? Where do they buy? If GameStop is located in the same shopping plaza as a Taco Bell, a shopper might go to GameStop, see a Taco Bell advertisement, and then stop at Taco Bell after leaving GameStop.
In-store video advertising also gives brands the opportunity to break out of standard creative formats. As opposed to a traditional 30-second TV commercial, advertisers should opt to use digital OOH as an avenue to pursue branded content through entertaining programming. For example, creating a mini show with a celebrity or social media influencer that subtly highlights products. This type of content, especially popular among Millennials, tells a story and connects with shoppers more deeply than the typical ad. Marketers may also experiment with exclusive content and offers for in-store shoppers to further resonate with consumers, but above all else, content should feel like it belongs as part of the shopping experience.
The benefits of in-store video advertising are only amplified when retailers implement digital screens and programming networks strategically. For example, it's commonly accepted as best practice to install screens in the checkout line, with 84% of U.S. consumers reporting that watching content on digital displays makes the time spent waiting in checkout lines pass more quickly.
Marketers should also look to make sure that retailers they're partnering with offer creative programming formats (branded content in the form of mini shows, interviews, product highlights, etc.) to get the most out of their spend. In-store programming is not television, and as such, it's not sufficient — and arguably a waste of resources — to simply repurpose television spots for digital OOH. Retailers should also share programming snippets on social media to pull in viewers outside of the store, simultaneously advertising the retail store itself and whatever product or brand is being featured.
As consumers continue to access screens at home, at work and in their pockets, the next natural progression is for physical store locations to invest in in-store programming and adapt digital advertising practices. The ability to target shoppers with hyper-relevant content based on location, demographics and purchasing behavior, coupled with creative programming options offered by in-store networks, make for the ability for brands and retailers to offer consumers exceptional OOH experiences.
---
Mara Gordon is the Senior Marketing Manager at Playwire Media, where she develops omnichannel marketing campaigns for a global digital media company, and works with top brands and publishers including GameStop, Zynga, Miniclip and Roblox. Prior to joining Playwire Media, Gordon managed marketing efforts in the commercial real estate industry before transitioning to digital. She has an esteemed passion for digital marketing and emerging technologies that help brands succeed.