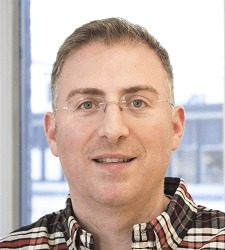 Experiential retail can present unexpected challenges. For instance, in July 2018, North American retailer Build-a-Bear had to end a special "pay your age" promotional day early because the deluge of customers challenged the stores' inventory and staffing capabilities. The well-intentioned day quickly became chaotic with hours-long lines across Build-a-Bear's stores in the U.S. and Canada.
While brick-and-mortar stores should prioritize experiential retail opportunities like these, they also need to make sure that an enhanced consumer experience doesn't come at the expense of internal preparedness. That's where it pays to focus more on simplified workforce communication and task management.
Here are some of the key steps retailers can take to ensure that experiential retail runs without a hitch in their stores:
Implement tools to better manage tasks: Brick-and-mortar stores are just like anything else in the physical realm — they require maintenance and don't last forever. And operational needs only increase with the shift to experiential retail. Retailers like Target Australia — which deploys tech-driven tools to turn its frontline workforce

into connected and empowered brand experts

— are setting a new standard for what an in-store experience should look like. More involved retail experiences like these require associates and managers to be acutely aware of maintenance, safety and other issues to ensure a consistent experience for all customers. Stores can achieve this experience by implementing digital task management solutions that enable workers to have clear instructions and checklists for how to do their job most effectively.
Use technology to improve employee communication: One of the main reasons Build-a-Bear's "Pay Your Age" day became challenging is because of poor communication, both top-down and within stores. Better communication both before and during the promotion could have saved Build-a-Bear from this headache. Sending digital updates to employees at every stage of the ideation process, for instance, may have led to better logistics suggestions. And broadcasting the need for backup help via a digital workplace would have brought all hands on deck at the click of a button. By implementing digitally driven solutions like these, retailers can avoid similar issues. Retailers should look for communication tools that actively engage workers via intuitive messaging channels and easy-to-follow notifications.
Train employees to be true brand ambassadors: While brick-and-mortar customers are looking for a human touch, most stores aren't providing that. Some stores are successfully answering this call. At body care brand

Lush

, for instance, salespeople are trained to know the store's products inside and out so that they can tailor recommendations to a customer's specific requests. Since associates are a direct representation of the brand, in-depth and continuous training is imperative. Digital workplace tools can provide this training by offering continuous engagement in the form of videos, quizzes and quick-read refreshers that keep associates on top of what they need to know during extremely busy times.
Make processes as digital as possible: Many stores are encumbered by manual, inefficient processes that limit associates' time with customers. Many of these processes can shift from manual to digital with the help of an employee engagement platform. Store managers can create schedules and take inventory while associates trade shifts and clock in and out digitally, freeing workers up to focus on the work they put in on the floor. That digital mindset should extend to communication between associates, managers and higher-ups. What's working about an experiential store? What needs tweaking? And, most importantly, what are customers saying? This kind of regular digital communication helps keep the store running smoothly and provides a place for employees to be recognized for good work.
As online retail continues to compete for consumers' dollars, demand for a positive in-store experience will only become more crucial. By equipping employees with the tools for success and thinking through each step of the shopping process — and leveraging tools like unified scheduling management systems, which help bring clarity to the process — retailers can ensure customers will return for more.
Steven Kramer, CEO at WorkJam, has 20 years of executive leadership experience driving business results and developing disruptive technologies for the retail industry. In 1999, Kramer co-founded iCongo, a leading global software provider for omnichannel retail and B2B commerce solutions, which merged with hybris Software in 2011 and became the largest independent provider of e-Commerce solutions with 27 offices worldwide, 1000+ employees and more than 600 customers. Kramer was part of the Executive Management team and Board Member at hybris. hybris Software was purchased by SAP in 2013. Kramer holds a Bachelor of Commerce degree from McGill University.