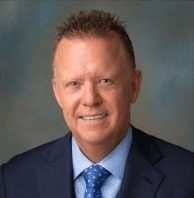 When you think of exporters, you're likely to picture large companies selling products such as cars, electronics and airplanes. However, sizable corporations aren't the only key players in exporting — almost 300,000 small and medium-sized businesses export products or services to at least one country outside the United States, according to the U.S. Census Bureau1.
Global expansion can be a strategic way for small and medium-sized businesses to grow and diversify their customer base, as 95% of the world's customers and 80% of the world's purchasing power are outside the U.S.2 Yet not surprisingly, the countless opportunities global expansion offers also can come with logistical challenges. As you consider an export strategy, it's important to recognize a few common challenges I've observed to better manage global expansion in a way that can help strengthen financial growth.
1. Failing to Adhere To Regulatory Requirements
Did you know there are restrictions on importing footwear to Italy, alcoholic beverages to Canada and coffee to Jamaica3? Examples like this are a good reminder that many countries have restrictions on the types of goods they allow in, sometimes for cultural reasons or to protect local industry. When another country lets you bring your product in, you may still face restrictions from the U.S. government. For example, the U.S. tightly controls exports of software and technology.
You may also need to modify your product or your packaging to satisfy regulations in the importing country. For instance, it's common for safety and labeling requirements to vary by country. Use this guide as a primer to familiarize yourself with the licenses, standards and legal considerations that may apply to your product.
2. Not Understanding Your New Customer Base
Exporting internationally may allow you to diversify your customer base and can help your business sustain domestic economic slowdowns. However, an international customer base often means a new set of tastes, preferences and communication styles to accommodate. Consider making your web site friendly to international visitors by including a currency converter, an apparel size converter, if applicable, and translating key pages into the languages used in your target country.
In addition to maintaining an internationally friendly web site, I view communicating clearly from a customer service standpoint as vital. Companies should be fluent in all languages spoken in their chosen markets and hire translators to update print marketing materials. Disruptions and shipping delays can sometimes be inevitable when working with international customers, so it's important to bridge the geographic distance with effective communications. Whether it's the weather or labor issues slowing down your shipping times, customers always appreciate updates on their shipment4.
3. Underestimating Costs
In addition to international shipping rates, some shipping providers charge additional fees. These added costs may impact the profit margins and the viability of an international business, so it's important to study any additional charges and how they may affect your bottom line.
Surcharges, taxes and currency values are also important factors to note during your research. Fluctuations in currency value might be hard to predict, but in some cases, companies can protect themselves from drastic changes in price. For example, to better predict the dollar value of transactions, businesses can shorten the time of their payables cycles5.
Finally, remember that every country can charge its own customs fees for importing and exporting goods. Your customers are generally responsible for paying local fees, duties and taxes, so your company should be aware of the financial burden placed on customers and explain these fees clearly at checkout6.
There's a world of opportunity beyond our borders for businesses of all sizes that are looking to grow. Businesses can find resources and support from U.S. Department of Commerce, state trade offices and more. The International Mail Manual also serves as a source for mailing standards and regulations. An understanding of the resources available to your growing business and awareness of common challenges can support your strategic path to global expansion.
1. A Profile of U.S. Importing and Exporting Companies, 2013–2014, U.S. Census Bureau, 2016.
2. "10 tips for doing business overseas," Wellsfargoworks.com, Mar 19, 2013.
3. International Mail Manual, Individual Country Listings, USPS.
4. "Complete Guide to USPS International Shipping," Stamps.com, 2015.
5. "10 tips for doing business overseas," Wellsfargoworks.com, Mar 19, 2013.
6. Ibid.