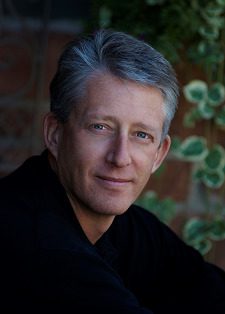 Picture yourself walking into a mattress store. Your hips and back hurt from your sagging mattress. You're tired, you're irritable — and you are in desperate need of a sleep solution. You've spent countless hours doing research online, most of it during those sleepless nights, but couldn't decide whose claims to believe. And to make things worse, you are now being bombarded with online mattress ads.
As you walk through the mattress store, all you see is what seems like miles of white bedding and seemingly identical products. You feel your head begin to pound as you try to assimilate the barrage of messaging throughout the store.
Unfortunately, similar customer experiences are everywhere. Think about appliance stores and the endless rows of silver boxes, or a car dealership with hundreds of sedan and SUV options. Retail is finally reopening in many parts of the country, but savvy retailers should not accept what was status quo. Now is the time to shake up the retail experience and rescue shoppers from the sea of sameness. Elevate your brand above competitors and stand out as the brand of choice for your customer by ensuring you have a product that is truly unique, and by presenting your product to your customer in a tactile and memorable way.
1. Experience Your Brand Through Your Customers' Eyes
We are all keenly aware of the unique selling propositions of our products and services; the question is, does our customer recognize that unique value and how it will benefit them?
Experience the buying journey through the eyes of your customer. Try searching for your product online and see how you compare to your competitors. Did you even show up on the first page? How are consumers rating your product? If you have a low star rating, what are you doing to improve? If you show a 5-star rating, will customers wonder if it is legitimate?
If you sell in a retail environment, make sure to spend time analyzing what your competitors are doing and how they position themselves. And it never hurts to be a "secret shopper" and see how sales associates are representing your brand. Are the features and benefits that make your brand unique top-of-mind with them? Have you made it easy for them to share with customers what makes your brand stand apart, and how it will solve the customer's problem or fulfill their need?
Once you have a sense of whether you are standing out in the sea of sameness — or are drowning in it — make sure you make your unique selling proposition a memorable experience for your target customer.
2. Ensure Your Unique Selling Proposition is Truly 'Unique'
If the key players in any industry are all touting products with the same features and benefits — which most do — how can sales associates help consumers discern which is truly best for them?
In the auto industry, all cars can get you from point A to point B, but it is the literal journey, the experience, that truly gives each brand its personality. Most automobiles are safe, but Volvo owns that attribute. Most sports cars have superior handling and speed, but BMW is the "ultimate driving machine."
Intellibed is one of the fastest growing luxury health and wellness brands. Our unique selling proposition is the revolutionary Gel Matrix® inside all our mattresses. Gel Matrix utilizes propriety buckling technology that allows the mattress to be firm and soft, providing both the necessary back support and relieving pressure points at the same time.
As we looked at ways to grow our business, we utilized the concept of differentiation to develop the Sleep Genius™ Smart Base that incorporates sound into the adjustable base. Sleep Genius was developed following research helping NASA get astronauts to sleep. It uses scientifically-composed music that can mimic the experience of being gently rocked to sleep like a baby. Actually treating sleep issues, not just tracking them, is a truly unique feature in this industry. And the built-in six-speaker Bluetooth sound bar provides a unique entertainment experience.
But how do we share this unique innovation with consumers so that they truly understand how it benefits them?
3. Immerse Your Customer in a Memorable Experience
To draw in sleepless shoppers, Intellibed invested in R&D for an experiential strategy that breaks through the sea of sameness on the traditional mattress retail floor.
We created a retail experience that immerses shoppers in a tactile experience, allowing them to experience for themselves the culmination of sound, mind and body so they can see — and hear and feel — for themselves how the Sleep Genius Smart Base can actually treat, not just track, their sleep issues.
Visually disruptive displays bring the unexpected elements of soundwaves and NASA into a mattress showroom, allowing them first to see that the Intellibed display has something different to offer in the sea of sameness.
Then, Intellibed elevated the experience by demonstrating the Haptic Pulse technology — the synchronization of sonic vibration and Bluetooth sound — something completely unexpected at a retail mattress floor. Retail guests are immersed in their favorite action movie, video game or virtual concert, allowing them to feel the vibrations and hear every T-Rex footstep, volcanic eruption, car chase and musical beat from within the adjustable base.
Tablets built into the retail POP display make it simple for sales associates to demonstrate the technology to customers, or for customers to take the journey themselves if a sales representative isn't readily available. Making the sales process seamless is key to ensuring your customer will get the full experience of your brand and understand your unique benefits.
The retail environment is the ideal opportunity to showcase your unique product offering live and in person. Maximize that environment by utilizing as many sensory cues and devices as possible, to ensure a holistic experience sure to leave an impression on your target customer.
---
Colin House is CEO of Intellibed. He is an entrepreneur and seasoned executive who entered the sleep market in an unusual way — through a team of brain scientists that developed a program to help NASA astronauts get to sleep in space using the healing benefits of sound. House utilized this technology to develop the Sleep Genius app, which disrupted the industry by treating — not just tracking — sleep problems. Joining Intellibed as CEO in 2014, he brings innovative technology and provides the retail expertise that has led Intellibed to expanded product distribution, including both the Sleep Genius™ Smart Base and revolutionary Gel Matrix® mattresses, at retailers nationwide.