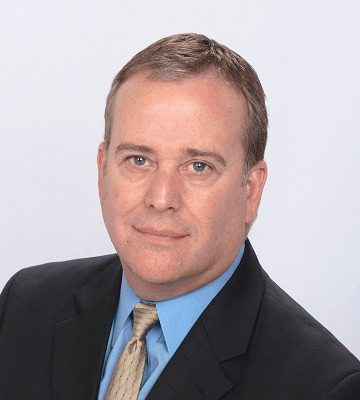 People talk about retail reinventing itself, but if we're honest with ourselves, the key elements are the same today as they have always been. Call the state of retail today "omnichannel" or call it "unified commerce," but it's still "retail." At the end of the day, the fundamentals of retail have always been about getting the right product to the right place at the right time.
The challenge is figuring out how to get valuable inventory closer to where the customer needs it to be, but before solving for that equation, what steps should a retailer take?
Prior to moving into a unified commerce environment, there are a number of items for retailers to consider in order to be successful. It's more than just best-laid plans; it's about changing the way inventory is positioned and how resources are allocated.
No One Knows Your Business Like You Do
There is not one prescriptive strategy for omnichannel success. Wouldn't that be nice? An approach to efficiency across channels will vary from retailer to retailer, depending on the business model, so it's important you have a good understanding of your inner mechanics.
Let's start first by considering how products are sourced through the supply chain. I'll use the examples of Victoria's Secret and PacSun — one retailer carries its own branded women's wear and beauty products, while the other sells a variety of lifestyle apparel from a whole host of brands. How the products are sourced is markedly different, so the best approach for one can't be applied to the other. Victoria's Secret has the visibility and control to push supply chain decisions, where PacSun has third-party dependencies to factor into its process. The latter is certainly less flexible but can be worked around, which is why you must know your business model intimately.
Consider Capabilities And Create A Roadmap
Robust planning and allocation systems and the people involved in the processes are both key to pushing inventory to where it needs to be. Writing purchase orders is really important, and logistics follows — you'll need tools in place to plan for multiple locations and channels. For most companies, successful omnichannel delivery is about refining processes, not implementing new systems. However, if your current technology cannot deliver on the promises you make to customers, act quickly to find solutions that can fill those gaps. As with any organizational shift, you'll need internal top-down support to deploy a new system, if needed.
The critical first step to a successful omnichannel inventory strategy is creating a roadmap, or updating it if you have one already. Your company's roadmap is a fluid document, a guiding "North Star" as you think ahead to the demands of the retail landscape and how you'll adjust to meet needs. It considers the technology, certainly, but also the people, systems and processes needed to get from your current state to a future state that delivers your omnichannel strategy. Where are you headed, and what's missing if you're going to get there? How do we sequence changes to systems and processes to both maximize return and minimize risk?
Whatever your omnichannel goals are as an organization — BOPIS or ROPIS capabilities, online returns in-store, ship-from-store, mobile app development, etc. — your roadmap will be informed as you lay out the steps needed to achieve those goals. Developing a comprehensive roadmap is also critical for gaining internal alignment, from senior executives to key managers and across your peer group.
Leverage Brick-And-Mortar For Omnichannel Delivery
The centralized warehouse concept is decades old at this point, and technology today is enabling retailers to deliver in new ways. Using a distributed order management system (OMS) makes sense for most retailers, and with that in place, plans can be made for utilizing store locations as a delivery channel. Retailers can take advantage of key brick-and-mortar locations with the physical inventory capacity in key markets, using those stores to fulfill e-Commerce orders closer to the consumer, rather than shipping all orders from a distribution center.
For instance, a retailer identifies a location that has a large footprint but isn't a high-volume store. Therefore it can be leveraged as a mini-distribution center by pushing more inventory to that store and building the staff to fulfill necessary packing and shipping tasks. Repeat that in other key markets to build a new distribution network rather than making a $50M or $100M investment in a new warehouse facility. It's cheaper from a shipping standpoint, it arrives quicker to the customer, and the physical store continues to serve its purpose.
It can also create additional options for liquidation of aging store inventory beyond in-store markdowns. If you could reduce your markdowns by 1%, 3% or 5% by selling aging store inventory via your online channel, how would it affect your bottom line?
Organizing People For Maximum Impact
Once you have the technology and systems in place, you need people to make it run. Retailers should anticipate the labor management implications of in-store order fulfillment. Delivering on omnichannel retail doesn't necessarily mean a higher headcount, but it could. You may need to hire associates specifically for the role of picking, packing and shipping — current team members may not have the skill set for such a role, or it would come at the cost of decreased customer service because of the demands on their time.
Consider also the restructuring and training of existing corporate teams instead of hiring. For example, Sephora recently announced that the physical retail and digital teams were merged into one department. They saw the disparate groups as an internal barrier, and they made the organizational changes to meet the needs of their customer. The EVP of omni retail Mary Beth Laughton said it's "a win for both channels" when customers do things like search online but buy in store, or go a step further to buy/reserve online and pick up in person. More retailers ought to look at internal streamlining for maximum omnichannel impact.
A successful omnichannel inventory strategy focuses on efficiency while keeping a seamless customer experience top-of-mind, ultimately making good on the retailer's promise to delight consumers every step of the way. Creating and executing your inventory strategy has everything to do with your people and your technology, so plan accordingly.
---
David Brumback is a Partner with Columbus Consulting, a leading industry consultancy specializing in retail business processes and systems. Prior to Columbus, Brumback had a successful 17-year career in various MPA and e-Commerce roles. He has led the evaluation and implementation of all major e-Commerce systems, including platform, order management, customer service, email and CRM, while also leading the integration of these systems and related processes.