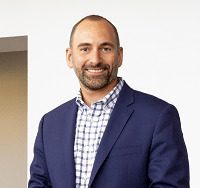 Beginning in late July, a number of major retailers announced that they would be closing stores on Thanksgiving Day for the first time in years. Walmart kicked it all off, stating they would be closing their stores on the major U.S. holiday for the first time in 30 years, with many other retailers, including Target, quick to follow their lead.
Does this mean the end for Black Friday? And if so, how will retailers make up for the loss of this important shopping day?
In reality, Black Friday has seen a steady decline for years now as retailers started promotions earlier and earlier and consumers grew tired of the chaos. That said, COVID-19 and the fear of spreading or contracting the disease has likely expedited the cancellation of the Black Friday tradition.
Brands and retailers are now tasked with figuring out alternate ways to drive the excitement, traffic and sales the doorbuster event guaranteed in the past. All eyes have shifted to e-Commerce as, according to a recent Forrester survey, 42% of consumers do not plan to return to stores after stay-at-home orders are lifted.[1]
E-Commerce has become and will remain the primary selling channel for most retailers. With this in mind, there are some key considerations to keep in mind as you begin initiating your Peak 2020 plan.
Invaluable Customer Service
It's critical that you have a scalable customer service operation in place that can effectively manage the spike in customer inquiries that is sure to come. As we prepare for the busiest e-Commerce season ever, there are some concerns over carrier capacity and the ability to keep up with demand. However, in the case of delayed shipments or other potential issues that are out of your control, having a reliable support solution in place to appease customers is vital to maintaining a positive reputation.
Store Fulfillment Is A Lifeline
Store fulfillment allows retailers to support customer demands for faster delivery options through ship-from-store or buy online, pick up-in-store (BOPIS) solutions. While most regions are slowly reopening stores, traffic remains considerably lower than normal. For example, Crate and Barrel noted in-store traffic was depressed by as much as 60% after reopening earlier this year.[1] With the right store fulfillment technology, brands can keep inventory moving despite slower foot traffic or mandatory closures.
Consider Curbside Pickup
Consumers have mixed feelings on curbside. According to Forrester, 37% of U.S. online adults prefer going to the store over dealing with curbside, yet 33% prefer curbside or in-store pickup over in-store shopping or delivery. However, 34% of U.S. online adults who started using curbside pickup regularly during the COVID-19 pandemic plan to continue doing so post-pandemic. Major retailers such as Macy's are positioning curbside pickup as a "secret weapon" during peak. Curbside pickup should be on your radar if it's not already an option.[1]
Pop-Up Distribution Centers
Pop-up distribution centers spread inventory across geographic regions, getting product closer to consumers and enabling faster delivery times — especially important during the peak gift buying season. Consumer expectations around delivery times remain high in spite of the pandemic. PFS consumer research found that seven in 10 consumers still expected delivery within a week or less during lockdown. Likewise, Target saw a 278% increase in same-day delivery through Shipt in the first quarter. Consumers want to receive their orders fast, no excuses.
While typically thought of as temporary spaces, pop-up distribution centers can become permanent fixtures to your fulfillment operations, operating as a micro-fulfillment center that is turned on as needed to provide relief for your primary fulfillment centers.
The Brand Matters
According to PFS research, 39% of consumers would rather shop a brand's own web site over an online marketplace. This bodes well for brands that desire to take back ownership of the customer experience.
As major marketplaces have grown in popularity in recent years, many brands have struggled with having to sacrifice control of the consumer experience when selling on these sites. When brands own their e-Commerce channel, they control the entire experience, from the rich product data on the web site to the unboxing experience at delivery. This control ideally positions brands to encourage long-lasting customer loyalty.
---
Zach Thomann is Executive Vice President & General Manager at PFS. With extensive experience in 3PL, end-to-end and omnichannel commerce solutions, Thomann leads the PFS Operations practice. He's held multiple VP and GM roles within this business and continues to innovate processes and capabilities.
Forrester, The State of the US Shopper – COVID-19, US Shopper Behavior in the New Normal, Sucharita Kodali and Madeline Cyr