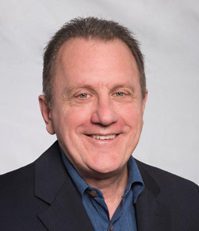 Retailers have not fully reorganized for the omnichannel era. It's a point that's underscored in a recent study from Retail Systems Research and Starmount, which found that retailers have barely reached the halfway mark on their journey to omnichannel maturity.
Shoppers expect a completely integrated experience that seamlessly bridges the physical and digital retail worlds, but retailers face challenges in delivering on that expectation. In light of widespread omnichannel solution deployment, retailers have overlooked the personnel and processes that can bar them from realizing the full potential of their technology investments. How prevalent is this mindset? Another study found that less than half of retailers have dedicated omnichannel teams working across all their business functions.
So, why does the organizational structure matter? It's safe to say that the customer experience suffers if the organization isn't aligned to meet the demands of omnichannel retail.
One area that illustrates the need for an omnichannel organization is sales attribution. Who gets credit in the following scenarios, and how does the retailer manage compensation?
Order online, pick up in-store;
Order in-store, ship from online;
Order from one store, pick up in another;
Order from one store, ship from another; and
Order online, pay in-store, and ship from online or another store.
If a retailer can't resolve these issues of sales attribution and responsibility — and the underlying conflicts they uncover — it can jeopardize their ability to deliver an omnichannel experience to their customers.
Let's look at some of the priorities that retailers need to address to build an omnichannel organization:
Get commitment from the top: Without a chief executive with oversight across all departments and functions — and a strong commitment to omnichannel success — it will be difficult to make the needed changes and allocate the required budget and staffing.
Tear down the silos: Even after a retailer has implemented omnichannel solutions, e-Commerce and store organizations may continue to operate as standalone — and even competing — organizations within a single enterprise. To achieve true omnichannel success, retailers must tear down the silos in their organization.
Realign IT with the business organization: To support the needs of an omnichannel retailer, the IT department must support cross-channel processes and tightly align with the operational side of the business. Because delivering an omnichannel experience requires a high degree of flexibility and consistency across the organization, IT needs to make cross-channel data and process flows a high priority.
Develop an omnichannel compensation plan: Retailers must fundamentally reinvent their compensation schemes to reward cross-channel success.
Institute pricing and promotional consistency: Retailers should price products consistently across their channels. If a customer sees the same product at a different price in another of the retailer's channels, it will erode trust in the retailer's brand. Retailers need the same level of cross-channel consistency in their promotions, too.
Create a complete view of the customer across all channels: Siloed organizations struggle to create a comprehensive view of the customer that integrates e-Commerce and in-store activity, something customers now expect from store associates.
To embrace the full potential of omnichannel selling, retailers need an organizational structure that parallels their technology deployment. It's not enough to deploy technologies for enterprise-wide visibility into inventory, customer and order data; retailers also must realign roles and responsibilities to eliminate the organizational barriers that exist in so many retail enterprises.
---
Marty Whitmore is Vice President of Services at Starmount. He brings more than 25 years of experience in the retail industry and IT management where he has held various senior executive leadership positions. Whitmore comes to Starmount from Boston Retail Partners, a consulting company specializing in retail technology, where he worked with a number of major retailers, including Michaels Stores, Tire and Battery Corporation of America and Beall's Department Stores. Prior to this, he worked for over twenty years at TJX Cos., Inc., most recently serving in the role of Senior Vice President of Global Infrastructure Services, where he had worldwide responsibility for all IT infrastructure and service delivery.