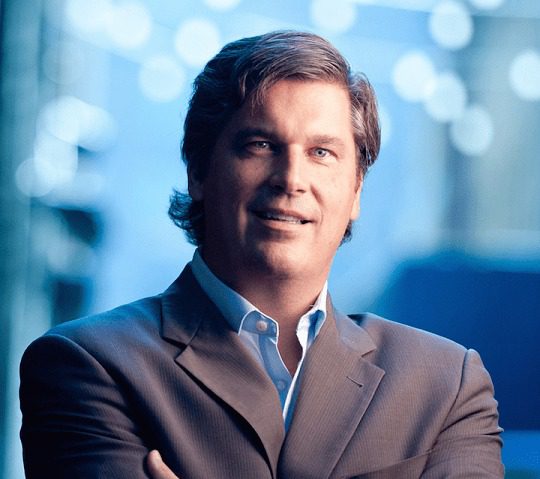 The retail industry is competitive and, with so many purchasing options either online or in-store, customers have their pick of where to get the items that they want and need. This means the pressure is on for retail brands to offer the things their customers want while delivering the best customer experience.
Meanwhile, retail CIOs are also feeling pressure to equip their teams with the best tools and technology needed to best serve their customers. It's important for CIOs to continually plan for the year ahead and beyond. Here are six things that retail CIOs should know in 2017.
It's About To Get Personal
Many retail CIOs think that getting personal involves having a customer analytics strategy to help them better understand how customers are interacting with the brand. While that is imperative, retailers should also be getting personal with their own teams by implementing employee analytics. With the right strategy and technology, employee analytics allows brands to identify potential customer service issues and quickly make needed adjustments to improve the employee and customer experience.
Not only do individual employee analytics give visibility into the actions of employees who are on the front lines of customer service inquiries, brands can also determine best practices to better train and equip seasonal employees. And it pays off; the most recent American Express Customer Service survey said consumers spend 14% more on average with a company that they believe delivers excellent service.
The Voice Of The Customer Is More Important Than Ever
In conjunction with employee visibility, a retail CIO should deploy technology that improves visibility into the voice of the customer. Brands must be able to rapidly identify sentiments and trends and apply those insights to other departments in order to quickly change course. For example, if a jewelry brand begins to receive calls about broken clasps on necklaces just before Valentine's Day, the production team can be alerted in order to fix the clasp for future production runs. In addition, customer service can proactively reach out to other customers who have purchased that necklace to offer a replacement prior to the holiday.
Integration For The Win
Integration has long been a goal of retail CIOs, and as customer expectations continue to climb, that will only become more important in 2017. The customer experience transcends location, and retailers that operate both brick-and-mortar stores and online marketplaces need to further cement integration strategies to ensure a seamless experience between the two.
A smart first step is to analyze data independently to determine differences in customer behavior between the storefront and online. However, by marrying that data, a CIO gains a comprehensive view of the customer and create a seamless experience for every customer touch point, whether in-store or online.
Technology When And How You Need It
In a world of compressed margins, retail CIOs can make a big impact on the bottom line by deploying technology that works with the seasonality of their businesses. Retail CIOs should look for tools that expand and contract as the business needs them. For example, most retail contact centers employ seasonal agents that leave after the busy season. Tech vendors that "get it" offer tools where customers only pay for extra licenses when they're in use.
Redefining The Just-In-Time Strategy
Retailers must have the right products at exactly the right time in order to keep customers happy. CIOs are already looking at purchasing patterns from in-store and online data, but that data only shows customer behaviors around existing SKUs. What about the products that a retailer isn't yet carrying? By analyzing customer service interaction data, CIOs understand how customers are interacting with the brand every day and know what those customers are requesting. With this information, supply chain can adjust ordering and give retailers the opportunity to turn merchandise more quickly and better serve customers.
In addition to analyzing what worked (and what didn't) during the previous 12 months, it's important for CIOs to keep a pulse on customer trends, buying behavior and preferences. CIOs can use this information to stay ahead of the technology curve. By consistently evaluating new opportunities and solutions, retail CIOs keep their teams equipped with the right resources necessary to drive the right type of customer experience.
No matter the season, retail CIOs should always evaluate ways to improve the way the brand serves its customers. As customer expectations evolve, retailers can't afford to let them down. With the right planning and tools, retail CIOs set their brands up for customer success in 2017 and beyond.
---
Tom Goodmanson, President and CEO of Calabrio, has more than 20 years of experience leading fast growing dynamic software and technology companies. Since assuming the CEO position in 2009, Goodmanson is credited with reinventing the company and its culture around a strategy to expand value and reach through new, innovative products and remarkable customer experiences. Addressing the market need for simpler solutions to complex customer interaction challenges, Goodmanson's vision to redefine the standard for software ease-of-use has been instrumental in making Calabrio one of the fastest growing companies in the industry. Prior to his role at Calabrio, he was a senior leader in several successful technology-based companies, including Gelco Information Network and Magenic Technologies.