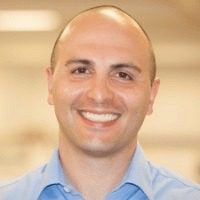 The peak holiday period from November through December is increasingly critical for global retailers as their best opportunity of the year to acquire customers and revenues. Despite numerous reports citing consumers revolting against the pull of commerce holidays, this year saw new records set for both purchase volume and turnover revenue transacted. Companies who were the biggest winners this holiday season had three critical success factors in common:
Killer Deals

Mobility

Customer Convenience
Let's dig into the holiday data and explore how these three areas of focus helped companies succeed this holiday season.
Don't Let Killer Deals Make Your User Experience Dead On Arrival (DOA)
In China, Alibaba, the leading Singles' Day retailer, turned over $1 billion in sales in the first five minutes of activity, and $17.8 billion in total, which surpassed last year's record of $14.3 billion by 24%. While Western holiday results missed the 14% year-over-year projections for growth, online commerce reached $69 billion (13% growth) with mobile transactions growing 60%. In fact, 56% of smartphone owners and 53% of tablet owners used their devices to assist with weekend shopping activities, according to National Retail Federation. These results proved that holiday peak periods continue to represent conversion and revenue opportunities for retailers.
Seasoned retail executives will tell you that Millennials are driving major shifts in buying behavior. According to Pam Goodfellow, an analyst at Prosper Insights & Analytics, "Millennials are keeping retailers on their toes when it comes to Thanksgiving weekend shopping not just for their friends and family, but also themselves. However, Millennials are not the only ones taking advantage of great promotions; today's consumers, across ages, are savvy about when and where they shop."
Sure, the segment of our population aged 18 to 34 simultaneously excites and confounds industry experts, but there is no escaping how they are contributing to the increase in shopping for the period, and as one Xfinity commercial hilariously highlighted, influencing the behavior of Baby Boomers and Gen Xers as well. As many as 80% of Millennials in the U.S. shopped during the Black Friday/Cyber Monday period, and 25- to 34-year olds favored online shopping to in-store to the tune of 62% versus 56%.
As sales continue to rise and Millennials continue to drive market trends, it's more critical than ever to ensure your mobile apps are ready to capitalize on peak promotional periods. Retailers can get a better handle on content promotion and their linking strategy by:
Developing engaging landing pages that provide a clear call-to-action (CTA);

Performance testing landing pages in real world scenarios to ensure they load quickly and correctly on desktops, tablets, and mobile devices;

Documenting your linking and referral strategy;

Creating a runbook and process for how you will make the promotions available to your target audience; and

Ensuring you have a strategy in place (like a waiting room) if your promotions are so successful that your back-end systems cannot immediately process transactions.
Make The Most Of The Mobile Opportunity
The considerable attention being paid to mobile-first use cases today goes beyond the success Apple and Samsung have realized with smartphone adoption across the globe. Savvy online retailers also recognize that mobile is the most influential platform to drive awareness, adoption, and loyalty among users. The industry leaders have embraced digital transformation to re-imagine the user's experience from end to end.
Why is this important? According to Gartner research, the average mobile session is just 72 seconds long! This insight is interesting in the context of long-standing industry-leading companies that underperformed during the holidays. In the retail segment, struggling titans Macy's and Kohl's failed to reach revenue targets during the holidays. Outgoing Macy's CEO Terry Lindgren acknowledged that online sales were strong, but Macy's continues to "experience declining traffic in our stores where the majority of our business is still transacted."
The challenge with department stores and evolving shopping behaviors is the model — massive store footprints in high-rent locations that rely on products from lifestyle brands that are increasingly deploying their own commerce storefronts, making profit and margins a difficult target to hit. If you build your strategy by applying brick-and-mortar KPIs and goals to digital initiatives, the data will lead you astray.
Digital-first companies naturally obsess over data and benefit from taking swift actions on the insight it provides, an advantage due in part to an absence of the overhead costs that hamstring more established brands. For example, the world's largest online retailer, Amazon.com, experienced its best-ever shopping season in 2016. Granted, Amazon is known to struggle with profits, but the company's strategy has never been about gross margins as much as it is about dominating the industries where it competes. Amazon maintains a maniacal focus on pushing technology forward and focuses heavily on enabling digital, conversational and portable commerce use cases that have revolutionized the industry.
Capitalize on mobile mindshare and make the most of the influential platform available today by:
Keeping experiences consistent by remembering that today consumers expect seamless cross-device experiences;

Thinking about web and (not vs.) app as a progression; clearly segment your content and promotional strategy — web sites and web apps help to drive awareness and penetration versus the personalization and engagement that apps deliver to drive loyalty and lifetime value;

Understanding that mobile performance over cellular networks is both highly variable and dramatically slower and less reliable than on desktop devices and wired networks. Factor that into your design, your customer journey, and where you look to allocate budget for third-party services that do the heavy lifting to maintain performance wherever and however your users go online; and

Remaining aware and agile with a continuous testing, analysis and implementation cycle to keep content and experiences fresh, fast, engaging and error-free.
Capitalize With Customer-First Convenience
Across the globe, the driving factors for online growth during the holidays are twofold. The first is value — savvy consumers understand that they have the best opportunity to capitalize on significant deals and savings incentives during the period (over one third of shoppers said 100% of their holiday purchases were on sale).
The second is convenience. Mobile adoption has helped consumers realize that there is increasingly less of a need to inconvenience themselves to get a great deal. As Fortune reports, "Consumers can find most of those deals online over the course of a couple days, and they don't have to brave massive crowds to do it."
It wasn't only e-Commerce giants that had a successful holiday season. Brands that lack Amazon's volume experienced similar success during the holidays by:
Tailoring campaigns to observed buyer behavior;

Capitalizing on customer-first strategies that center on delighting users; and

Ensuring a seamless experience wherever users decide to research, shop, and buy.
For example, chatbots and digital assistants may be nascent technologies that have yet to reach their full potential, but smart brands are already experimenting with the technology and learning from their customers with more engaging, authentic interactions. Online retailers like Ranger Up and Birchbox have started to engage users on chat platforms and Facebook Live and are seeing customer engagement levels that far outperform other digital marketing efforts. This trend will only continue — expect artificial intelligence technologies like chatbots and digital assistants to gain more mainstream adoption in 2017 (and it's already happening as this post is published).
Beyond chat platforms, video, virtual and augmented reality (VR & AR) are the other impactful mobile use cases that will see massive investment in 2017. Internet Retailer's Mobile Trends and the Year Ahead report explains how outdoor retailer Moosejaw is using VR to create a differentiated experience for users by immersing them in an outdoor experience where someone is using their gear. Other retailers like Wayfair and eBay are taking this a step further by allowing customers to put themselves into an area (like a patio) that they can stage with furniture to encourage them to purchase additional products.
As these examples show, the best way to engage and consistently delight users is by focusing on customer convenience to refine your existing experiences:
Nail it and then scale it. If your promotional and mobile strategies need attention, they are the underpinnings for improving convenience. Attend to them first;

Let analytics be your guide. Use your business, site and app analytics to understand your visitors' flow and identify challenges and sticking points based on abandonment or a lack of goal completions, as well as opportunities based on key pages for referral and direct traffic. Then look at how you can add CTAs for offers, loyalty incentives, or interactive touchpoints like chat; and

Move the goal posts on personalization. Personalization is considered commonplace today, so invest in either third-party contextual-relevance plugins, or a content recommendation strategy that looks at real user behavior and then positions relevant content and offers through pre-positioning or contextual segmentation.
Map Your Mobile Journey To Make 2017 Your Best Year Yet
In order to capitalize on technology-led trends, retailers must pay heed to market indicators and act proactively and bravely to test alternative sales and marketing strategies. But leading brands aren't those that simply spin up multiple canary projects in the hopes that something sticks – they leverage the ample data available to determine the best bets to make.
Maximizing mobile moments requires a rethink of business strategy, but also a strong technical foundation that experiences can be built upon. If you haven't done so already, it's imperative to plot your course to the cloud to realize agility, ensure that users have seamless experiences across desktop and mobile web sites to drive adoption, and nail your mobile app strategy to instill loyalty. In 2017, resolve to put the customer first and provide an experience that's always on — because your prospects and customers will be whether you're ready or not.
---
Ari Weil is the Senior Director of Industry Marketing at Akamai. He is a seasoned marketing leader and industry expert specializing in maximizing user experiences in commerce and other industries. Having held development, solutions, architecture, product management and marketing roles, he has a proven track record for launching successful Enterprise software products in the market from initial concept, market positioning, field training and execution and customer adoption.