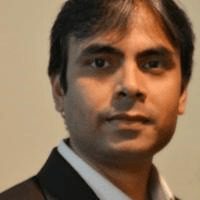 Retailers, it seems, have long made information technology investments to tell them what happened — what sold and how many; what products were popular in specific regions; and where additional products needed to be shipped to keep the shelves filled. Now, major retailers are leading the charge in creating information technology systems to tell them what will happen, so they can be better aligned with the customer and take advantage of trends as they happen.
And it's expected that as these predictive analytic systems become more commonplace among major retailers that the technology will soon make its way to the mid-sized and even smaller retailers.
Data Scientists As The New Superheroes Of Retail
Out of the jumble of internal IT staff — formerly relegated to back-office operations and tasked with tending to data across racks of computer servers — data scientists have emerged as the new superheroes of the retail world. Armed with proprietary algorithms, these data professionals sift through mounds of customer data — from the traditional records of purchases to new and real-time information gleaned from their social media accounts — to predict what types of products customers want and their triggers for buying.
Of course, this also implies the creation of smart engines, which drive evolutionary algorithmic processes,largely modeled around artificial intelligence principles.
While it sounds complex, tried and true methods have evolved to build the foundation for these predictive systems. For new players, there is an initial investment in licensing and custom migration of data. Today, data network consultants and IT solutions providers such as Xavient Information Systems have created such models at industry-leading retailers, and are now equipped to begin the process of creating product and service suites for retailers of various sizes and specialties. It's a fact of life that these innovative major retailers are often on what's called the "bleeding edge," creating a competitive, first-mover advantage at a cost of time, effort and IT budget. As these technologies mature, the software and associated processes get standardized.
Customer Engagement, Not Customer Service
Why "service" a customer when you can "engage" with them? If the holy grail of retail is creating a relationship with customers, engagement is the path forward. Forward-thinking retailers have recognized the technology is available and invested in this all-important area. Social trends have proven that an engaged customer is not only a revenue source but also can be a retailer's brand ambassador.
Old school data professionals have always been good at identifying "best customers" based on demographic information in the sample space of mined data. Now, data scientists at Xavient and other leading IT solutions providers have taken the next step: engaging this customer.
For instance, IT teams, working with business unit leaders, now have created apps that reward customers for purchases and referrals, and in some cases even the length they engage with the retailer. IT teams have created smart engines that track consumers' daily habits, including geolocation data (such as a consumer's last shopping experience) and the method of payment. Xavient is working with retail clients to create "life maps" for their customers — a basic picture of a customer's habits that helps analyze and predict needs, and guides the smart engine to push notifications in the form of reward coupons and special sales events. This may include coupons that pop up on their smartphone apps as they are driving toward their favorite retailers.
Cloud 'Em Up
Do retailers really know their customer? Retailers like to think they do and to some extent succeed. The challenge has been replication of existing operational processes — which have not been easily scalable or transferable — when new initiatives are launched. The emergence of cloud computing eliminates many of these issues. Major cloud players are providing platforms that are quite agnostic to the tools in which these applications are built. This eliminates the need to rewrite apps from scratch. One big-box retailer with more than 2,000 stores across North America has moved almost 3,000 applications to the cloud in one year, and is poised to be the leader in online channels. Many more are following suit.
Moving to the cloud is getting less expensive as migration costs are getting more competitive by the day. Retailers in the cloud also benefit from being able to redeploy IT staff formerly responsible for maintaining hardware that no longer is needed.
Companies that have invested in cloud computing are already reaping profits. Retailers, many of whom have highly seasonal businesses, also benefit from the ability to pay only for what they use in the cloud. In the past, seasonal sales preparation was a huge effort involving multiple departments and money. Now retailers can scale application infrastructures to meet the demands of peak season loads in just a matter of minutes.
The year 2016 will go down as a very decisive point in retailers' technology journey. Security and application monitoring, which were huge concerns when this initiative began around 2013-2014, have been satisfactorily addressed. Highly efficient and sharp tools like new relic and app dynamics now offer meticulous monitoring along with application and platform status. PCI DSS (Payment Card Industry Data Security Standard) is now an out-of-the-box solution, reducing efforts and concerns exponentially. Migrating retailers are also moving home-grown security gateway solutions to ensure that the keys to their locks stay in their own hands. Additionally, multi-zone architecture ensures almost 99.99% availability.
Conclusion
Disruptive technology demands preparation and investment. Industry leaders today have done that, much to the benefit of smaller players, who will be able to safely take smaller strides into this journey. Xavient finds a growing number of retailers working to be more predictive in 2017 and envisions a substantial absorption of cloud capabilities by the end of 2018.
---
Sushil K. Mishra is architect of the retail IT practice at Xavient Information Systems, a leading U.S.-based provider of IT solutions to Fortune 1000 companies in a variety of industries. Mishra delivers retail solutions which involve architecture, designing of software required by retailers for in-store users, cloud migration strategy, heavy integration and supply chain. Mishra can be reached at skmishra@xavient.com, or 805 433 4265.