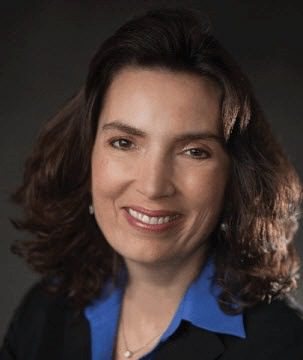 It's a digital-first world, and to keep up with the current industry pace, retail must be prepared to innovate. Innovations like artificial intelligence (AI), Internet of Things (IoT) commerce, robotics and 3D printing have impacted all elements of the retail industry. A recent study by IDC Retail Insights finds innovation is at an all-time high, with more than $4 billion invested worldwide in retail startups over the past 12 to 18 months.
These new innovative technologies are central to the digital business transformation in retail. With more IT budgets invested in innovation, it has become imperative for retailers to leverage enabling technologies and new business constructs at scale.
While there are many factors that contribute to having a successful digital core, retailers need the right innovation in place to improve efficiency and deliver business value. By selecting, piloting, and scaling technical solutions to build a strong infrastructure, retailers will set themselves up for long-term success.
Identify Priorities
Upgrading the shopping experience through organizational shifts and technology requires retailers to identify priorities and devise a strategy for implementation. These priorities likely include omnichannel commerce, operation strategy innovation, customer experience, as well as product and service advancement — all rated as the top business priorities for Western European retailers in 2017 based on the IDC study.
Select And Pilot
Before selecting a solution to pilot, it's important for retailers to consider use cases and technologies worth exploring. These decisions can be made by considering customer archetypes or analyzing demographic information, then evaluating the technology through pilot testing before a decision is made. Through this real-world recognition of what it takes to define the transformational opportunities, deliver extended business benefits and gain deeper industry insight and capabilities, retailers can identify what solutions will work best for their customers.
Implement And Scale
Once the technology or new business model adoption is under way, retailers can start to see the high-level results of implementation from revenue, campaign performance metrics or social engagement. Other benefits can include further insight in the customer and loyalty chain through active users, number of visits or increased traffic conversion and transaction value. From there the process is to expand the usage of the technology, whether it's in other areas of the organization or to construct new and bigger goals.
Shoe brand Aldo began implementing a new business model that digitally enhanced the customer experience by merging e-Commerce with in-store capabilities. Using IoT and mobile technology, Aldo created an interactive and integrated store touch point that links to a mobile app. This new customer experience included product wish lists, high-resolution product images and descriptions, social media sharing and the ability to purchase items in sizes, colors and styles that are not physically present. By offering an adaptive customer experience, Aldo is providing high levels of engagement to shoppers and has started seeing increased conversions as a result. This success has led them to begin planning for future growth, like site redesign.
Technology has never been more critical to business model transformations. The first step to achieving such a transformation is by adopting a solid digital core as an innovation foundation, in support of a retail platform based on technologies that encompass the business strategy, human engagement and information monetization.
---
Lori Mitchell-Keller is Global General Manager of Consumer Industries at SAP. In this role, she leads the Retail, Wholesale Distribution, Consumer Products and Life Sciences Industries with a strong focus on helping SAP customers transform their business and derive value while getting closer to their customers. Mitchell-Keller brings over 25 years of experience in the software and consumer goods industries, including more than fifteen years as an executive driving business strategy while building strong and sustainable relationships with customers, partners, financial analysts and industry experts.