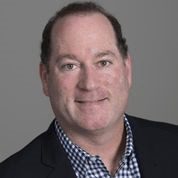 The U.S. has become a more conservative country in recent years, and not just in its politics. Consumers today practice thriftier spending habits than they did pre-Great Recession, even though the economy has improved since 2008.
Case in point: American parents. Rather than buy new baby clothing and products, more than 80% of moms and dads shop at consignment stores or buy secondhand goods from other parents — or would do so. Even those who can presumably afford to buy new items (those with household incomes of $150,000 or more) opt for more budget-friendly options.
This "spend less, waste less" consciousness took root when everyone felt the pinch of a strained economy in the years following the financial collapse. But even as the economy has improved, people have not returned to their pre-recession spending behaviors — and not just when it comes to baby products, but all types of consumer goods and services.
People have also abandoned much of the brand loyalty they practiced in the past. They're now more discerning about getting the greatest value or a superior experience for their money, which in some cases leads them away from favorite brands to lower-priced or even used items, as seen with baby goods. This change in loyalty behavior is even more prevalent with Millennial buyers compared to prior generations.
So how do you influence customers amid this profound and apparently permanent change in price consciousness?
Strategize Beyond Price
As marketers know, competing on price alone is a risky strategy in today's highly competitive markets. For example, if a mom wants to buy a baby crib and price is the only differentiator between a new crib and one that's gently used but functional, she's going with the cheaper option.
But people don't typically buy on price alone. They also care about performance, quality, brand reputation and product safety, especially where their children are concerned. If all things seem equal, however, they'll choose the less expensive item. That's why you must cultivate and nurture "direct" relationships with your current and prospective customers — authentic, one-to-one relationships built on a foundation of valuable, relevant content that includes product comparisons, third-party reviews, peer testimonials and other information that truly educates them on why your products provide the best value.
Imagine you're a baby stroller brand trying to persuade a new Millennial mom that your stroller is the best value and, more importantly, a safer option than lower-priced or used strollers. With a direct relationship, you have the ability to educate this mom on your brand, the latest stroller ratings, your positive customer reviews, and your stroller's new safety features — before she makes a purchase decision based on price alone. People buy from companies they trust, and this new mom will appreciate that your brand helped her navigate this important purchase. Sure, she might pay more for your product, but she'll also have peace of mind that she bought the best product for her child.
Make sure to use your direct relationships to tell people about what you offer beyond products. Educate consumers on your responsible labor policies, charitable activities or eco-friendly manufacturing processes. People want to buy from companies that do good in their communities, especially Millennials, and you can best communicate those attributes through direct relationships.
Building Direct Relationships
In the post-recession economy, relationships are everything, so invest in strategies that bring you closer to your target customers.
Here's how to build direct relationships that price-conscious consumers will value:
1. Connect through email
Studies show that people prefer to buy products and brands they learn about through email, so invest in building your own in-house email list. Create engaging email nurture streams that reach and support people at each step of their path to purchase. Consumers who purchase goods they learn about through email spend 138% more than those who don't receive email offers, so don't miss out on this lucrative opportunity.
2. Connect through content
The best way to appeal to people's values is through relevant content. Buying guides, safety reports and product reviews serve as important jumping-off points for establishing authentic relationships. But use different forms of content to create your brand narrative. Meet them at each touch point with infographics, great photography, videos and other informative content to fully engage them along their buying journey.
People appreciate that rather than sell to them, you offer helpful advice and information. Digital content, in particular, will amplify your reach because customers can easily comment on or share your content with their friends and family.
3. Leverage multiple channels
Maximize your reach by sharing content on the variety of channels your target customers frequent. If you see high web site traffic, maximize your content there. If people have opted in to email communications, include links to articles and videos in your weekly newsletter.
Another option is to partner with bloggers or influencers who can further enhance your content on social media. There are many popular mommy bloggers who hold considerable sway over their followers' purchasing habits and decisions, for example, and moms control $3.1 trillion in spending power.
4. Amplify content through paid media
Capitalize on paid media opportunities to amplify and support your content marketing and word-of-mouth strategies. For instance, run a paid social media ad or promoted post that leads people to your buying guide for strollers. Once you've hooked them with that content, they'll be more interested in opting in for more.
People aren't as interested in keeping up with the Joneses as they used to be. Their takeaway from the recession was that frugality is a virtue, even when it comes to baby products. The only way to change their price-conscious minds is to establish values-centric relationships and prove that you're the best choice for their needs (and their wallets).
---
Josh Perlstein has more than 20 years of experience in the digital marketing space and is the CEO of Response Media. Response Media is a digital and direct CRM agency that combines customer acquisition and lead generation with intelligent and relevant email marketing. Its proven approach integrates data-driven strategy, performance-based media, marketing automation and behavioral email marketing to deliver tangible results for its clients in customer growth, loyalty and ROI. Perlstein has amassed diverse experience in digital media and relationship marketing for some of the world's largest advertisers and most successful brands, pioneering best-of-class consumer acquisition, brand partnerships and relationship marketing platforms for the likes of Procter & Gamble, Pampers, Enfamil, Anheuser-Busch, Red Bull, Coca-Cola, ConAgra Foods, IBM, Disney, and Capital One.