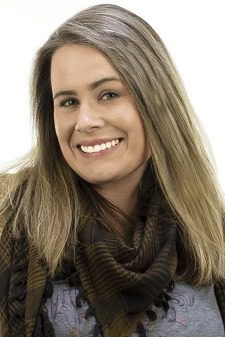 Although it may appear that e-Commerce is dominating the retail industry, this is largely a misconception. In North America, 90% of retail purchases are still made at brick-and-mortar locations. There are numerous reasons for this; however, the most prominent reason is that physical retailers are able to leverage the customer experience in ways that online retailers can't begin to match.
Even though online stores can sell to any customer, anywhere, it's this indiscriminate attitude that's ultimately barring them from capturing more sales from brick-and-mortar retailers. While online stores provide a one-size-fits-all solution, physical retailers are able to see customers as more than a bunch of ones and zeroes — allowing them to curate positive experiences that keep shoppers coming back.
Let's take a closer look at how your business can leverage brick-and-mortar locations to enhance the customer's experience and drive revenue.
Address Customer Pain Points With Clever Store Design
Retailers should focus on designing their store in a way that makes shopping a painless, enjoyable experience for their customers. By organizing stores in a way that accommodates the shopping styles of your customers, retailers won't only drive sales — they'll create greater satisfaction by communicating how they pay attention to their customers' needs.
One way to accomplish this is to tailor your store to focus on customer comfort. For example, many brick-and-mortar retailers, including prominent retailers like Primark, have implemented seating areas throughout their store. This consideration has a positive effect on the customer experience, as seating areas provide a location for customers to relax and decompress during a long shopping trip, encouraging them to stay inside the store. A focus on customer comfort ultimately helps customers have a positive experience within your store, convincing them to linger longer — and pick up more merchandise along the way.
Retailers can also use the physical nature of brick-and-mortar stores to their advantage. Research has shown that the ability to touch products is an important part of the shopping experience for many customers. In one case, researchers discovered that if customers were allowed to handle a scarf before purchasing, they reported significantly higher levels of joy and desire in the decision-making process. This means that retailers shouldn't just put products on display — they should actively encourage customers to interact with and touch products to create the best possible experience and encourage sales.
Leverage Technology To Create Better Experiences
Technology can also be a boon to store design. QR codes have been used by prominent retailers such as DSW Shoes to provide information to shoppers in a simple way. Imagine a shopper wants to purchase a pair of shoes during an exceptionally busy time of day — but he just can't find the right size. He tries to flag down the attention of store associates, but they keep saying they'll "be just a minute!" as they rush into the backroom.
Without QR codes, there's a considerable chance the customer will get frustrated and leave the store. But this scenario changes considerably when a shoebox is outfitted with a QR code. With a quick scan, the customer uncovers a wealth of product information — including that his size is out of stock in the store. However, the product's web page provides a link allowing him to order online and enjoy free next-day shipping.
In this scenario, the shopper is not only able to uncover important product details while holding the product in their hand, they're able to order a new pair of shoes before the store associate even leaves the backroom. This provides a much more positive experience for both the retailer and the customer than the alternative, where a customer eventually becomes impatient and visits a competitor instead.
Use Engagement To Convert Customers Into Stakeholders
Want to know what's better than a satisfied customer? A customer that actively advocates for your brand!
There are several ways to engage with customers in order to create brand advocates — but the most popular and effective way is through events. In fact, 52% of business leaders agree that event marketing drives more ROI than other marketing channels. In-store events are a great way to not only drive increased traffic to your store, but improve the overall reputation of your brand to boot. Microsoft is one prominent example of a retailer that hosts events within its own stores — ranging from eSports tournaments on its gaming machines to training professionals on Office365.
However, marketers shouldn't be satisfied solely with in-store events. Conventions, trade shows and other local events are great ways to increase your brand's visibility and engage with customers in a low-pressure environment. At local events, your organization can listen to the concerns of customers within specific geographical markets, and get a better understanding of what they hope to see from your brand. Both in-store and local events are key to successful experiential marketing efforts, with 77% of marketers agreeing that events are essential to brand strategy.
Finally, brands shouldn't underestimate the power of pop-up shops. These are growing in popularity, generating $80 billion a year. Pop-up shops take the standard approach to event marketing and turn it on its head by reaching consumers, instead of hoping that consumers reach you. Pop-up shops often take place for a limited time only in areas that are highly trafficked by your brand's target consumer, making it likely you'll pique the interest of several potential customers. Once engaged with a customer, associates should offer samples and coupons — especially for new or innovative products that may be too risky to market to the general population.
Final Thoughts
It's important to leverage the unique capabilities that brick-and-mortar stores have for creating positive customer experiences. In a physical store, retailers have a lot more room to curate the perfect image of their brand, and provide small conveniences such as seating areas and technological integrations that digital-only stores simply cannot provide. As well, brick-and-mortar retailers can host interesting, relevant events that give customers firsthand experience with their products, and gather data all along the way. If your brand is able to create these overwhelmingly positive experiences for shoppers, you will create loyal customers that consistently engage with and advocate for your brand.
Ultimately, if physical retail stores keep the shopper's experience in mind, they will create unique, personalized experiences that their online competitors cannot hope to match.
Christy Hansen-Grosman is an eCommerce and Marketing Assistant at ShopPOPdisplays, providing support and artistic input for the e-Commerce team. Her interests include acrylic plastic, writing and long walks on the beach.