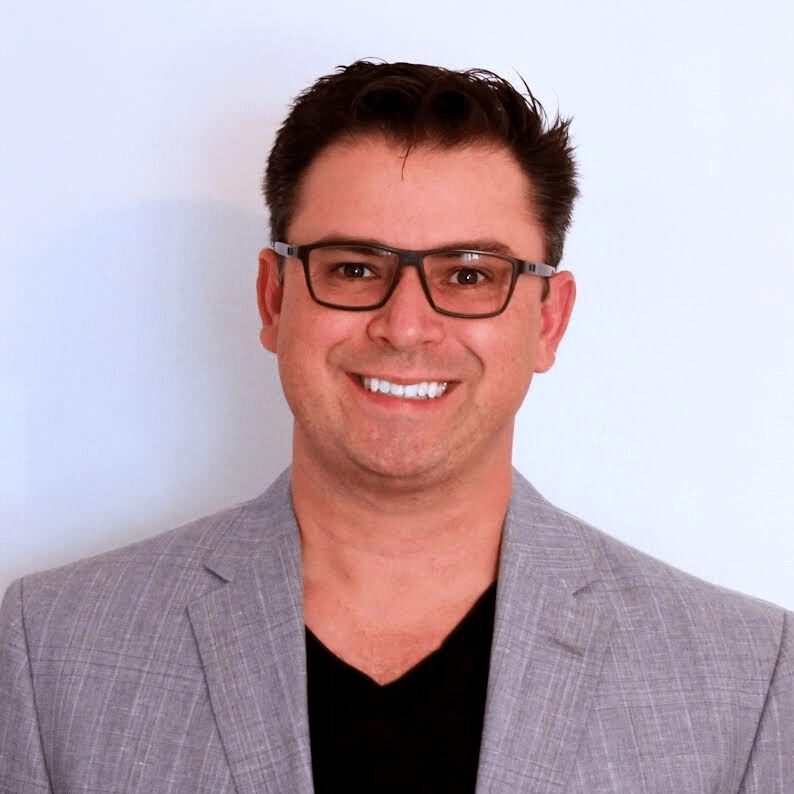 Interactivity is the new name of the game for a wide range of industries looking to better engage their customers. And where better than retail, an industry that's fighting to keep market share against burgeoning online sales across virtually every category?
Digital has transformed the ways in which customers discover, buy and engage with products and services. According to Mary Meeker's annual Internet Trends report, online sales increased by 15% in 2016, continuing a long-term trend. A recent report by Pew Research Center found that nearly 80% of Americans do some shopping online. So regardless of any other customer data, you can bet that a high percentage of your customers are already browsing, if not shopping, on their Internet-connected devices. Considering that 77% of Americans now own a smartphone, the shift toward mobile and online purchasing will only increase.
E-Commerce and an increasingly mobile economy is undoubtedly a substantial threat, but savvy retailers are realizing how technology can help create a better, more immersive customer experience and help boost sales along the way.
Indeed, the Pew Research suggests a glimmer of hope for brick-and-mortar stores, finding that 65% of online shoppers prefer buying from physical outlets whenever possible. What consumers are choosing when they walk through the doors of a brick-and-mortar establishment is a vibrant, in-person experience that goes beyond a few keystrokes to procure a desired product.
Creating Value
There are myriad ways and devices available to better engage your customers and market your products in store. Interactive digital signage is one approach that's grown increasingly more sophisticated in recent years. Touchscreen kiosks are another, offering the opportunity to deliver more value and enhance your customers' experience.
Here's a look at how some are doing it. Ready-to-wear women's retailer New York & Company is converging online and in-store selling through self-service kiosks in select U.S. stores. Serving as a complement to store associates and the traditional checkout area, the touchscreen kiosks are positioned throughout the store or near the service desk. They give shoppers the choice of self-service by providing multiple touch points throughout the store where they can peruse the store's physical and online product offerings, make a secure purchase, and/or ship their order directly to a desired address. The company captures all possible sales, expands its point-of-sale capabilities, and gives customers the kind of tech options that they are beginning to expect and intuitively already know how to use.
At the same time, the company is gaining valuable customer insights. It launched the kiosk pilot program in select stores nationwide with a goal to learn more about specialty retail customer behaviors and preferences as they engage with technology. As with any business, metrics and applied learnings contribute to greater ROI and should drive future activity.
All About Personalization
Retailers are recognizing the opportunity to extend their brands, increase awareness and push sales through in-store technology.
Consider luxury retail jeweler Monica Rich Kosann, which is reaping the benefits of recently implemented in-store interactive technologies. Using touchscreens at its freestanding location in The Shops at Columbus Circle, the retailer is providing its own take on the "white glove" shopping experience. Sales associates use the screens for personalized assisted selling, where they're accessing and showing inventory not available in-store — their full jewelry line — and demonstrating how different pieces, like their signature keepsake lockets, can be customized. They're delivering added value, engaging customers more, and delivering personalized experiences — all at the same time.
What's Right For Me?
Creating value is not a one-size-fits-all proposition. The goal is to provide a superior experience and make customers feel empowered. And, as the examples above show, retailers of all sizes can benefit from in-store interactive technologies. The type of technology a retailer should incorporate depends on the store type, its product offerings and what customers are looking for in a shopping experience. In other words, the process starts with some introspection.
For the retailer looking to create a seamless and integrated omnichannel shopping experience, self-service kiosks may be just the answer. These kiosks can offer experiences that draw customers to the store, solidify the store as a destination in the minds of consumers, and even encourage repeat visits. They can allow shoppers to choose an online option when already in your store and enable a range of other shopping options. This helps prevent sales losses if a location is out of stock for a particular item, while still giving the store credit for that particular sale. Offering ship to store, home or office also merges the online and in-store channels while giving customers more choices on how they shop a brand and control over the purchase variable.
But not all retailers necessarily need a kiosk installment, nor are they the right fit for every store. Smaller retailers and boutiques may benefit equally from digital signage with point-of-sale capabilities. By doubling as both signage — that broadcasts beautiful, interactive imagery or dynamic pricing or special promotions — and a place to deploy a web site, retailers get more for their money while still giving shoppers the in-store technology options they crave.
How To Best Implement In-Store Technology
Where to start? Lots of options are available when it comes to digital signage and kiosks. It's best to begin by isolating what you need and what you're really looking to gain. You should consider four key factors:
How much display space is available, and what size signage will best display my web site and/or product offerings?

Will my customers benefit from the ability to make online purchases in-store?

Do I have a well-designed, easy-to-navigate web site that will enhance the in-store experience?

Where else can I incorporate point-of-sale capabilities?
Answering these key questions will start you on the road to the right choices to meet your specific needs.
The opportunity to engage and impress doesn't stop with welcome boards, promotions and infotainment. The point-of-sale experience is equally significant, offering the opportunity for a positive final customer touch point. By incorporating the right technology, you can bring the value of digital signage with customer-facing display for better engagement, and can even save space with a flip touchscreen, too.
Retailers are realizing that technology and in-store e-Commerce, even with social media, can add appreciably to the in-store experience. Now is the time to explore your options. It's sure to be a revealing, but ultimately financially beneficial endeavor.