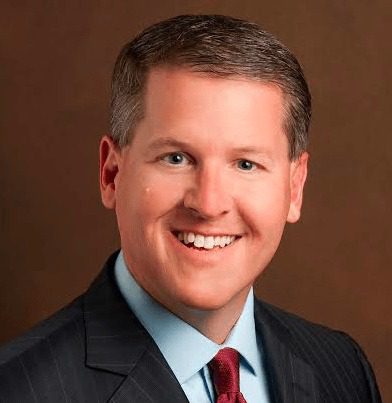 While cost savings provided by a cloud-based IT model drive many decisions, they obscure what I consider the cloud's biggest benefit: Accelerating speed to value by delivering innovation faster, a high priority for any retail CEO. This is never more apparent than with the approach of the critical holiday shopping season, when retailers have their greatest opportunity to leverage innovations and fundamental systems improvements to drive more sales and better performance.
For decades, retail IT partners have worked under the constraint of holiday timelines. Projects of any size can't begin until after the season is wrapped up, and must be completed in time for testing and stabilization well before shoppers begin to browse holiday selections. But today, the improved agility resulting from an embrace of cloud solutions gives retailers the ability to move faster, launching and completing new initiatives in time to impact this holiday season. That means keeping up with fast-changing consumer requirements and staying ahead of disruptive competition in the marketplace.
Modern cloud services bring together an array of market-leading applications for managing e-Commerce; customer engagement; order management and order brokering; loss prevention; and brand compliance. By in essence outsourcing key elements of IT management, maintenance and upgrades, cloud-based solutions allow retailers to gain immediate access to the steady cadence of new solutions and upgrades as they become available.
One of the newest cloud-based capabilities allows retailers to leverage advanced analytics solutions via the cloud. When knowledge workers access such solutions via the cloud, it does more than reduce costs; it effectively removes complexity from both IT architectures and day-to-day operations.
The other key benefit of enterprise-grade cloud services is their ability to improve security — a vital concern to retailers in this age of highly publicized data breaches. Rather than having valuable customer data and highly proprietary internal information distributed throughout thousands of in-store servers, a cloud-based application deployment gives retailers the ability to apply higher levels of security at the source.
Enterprise-level cloud services are classified as high as Tier 4, the industry's highest level of sophistication, providing 99.995% uptime. This translates into less than 30 minutes of downtime for an entire calendar year — performance that few retailers would be able to match on their own but that comes part and parcel with industry-leading cloud services.
Finally, in addition to agility and security, retailers today need easier integration with both existing legacy systems and new applications. Retailers are looking to comprehensive and integrated offerings of retail-specific cloud services, which encompass technology ranging from financial applications to system hardware, that deliver maximum interoperability with both on-premise and cloud-based systems.
It all adds up to, and comes back to, accelerated speed to value. As the world of retailing becomes more complex, simplified integration, improved agility and faster innovation become ever more valuable qualities. Cloud solutions' ability to remove complexity from IT — and from retail business operations in general — are key parts of that value equation and ease implementation timelines as retailers scramble to drive maximum performance during the upcoming holiday season.
---
As Senior Vice President and General Manager of Oracle Retail and Oracle Hospitality, Mike Webster is responsible for strategy, enablement, development, sales, service and support. Oracle Retail and Oracle Hospitality provide deep, industry-specific domain expertise to deliver mission-critical solutions that help customers realize their most important business initiatives.
Webster has more than 28 years of retail industry experience, working with hundreds of retailers in more than 30 countries. His expertise spans enterprise applications, data warehousing, and store automation solutions. He is widely acknowledged for leading the global expansion of self-checkout across multiple formats.