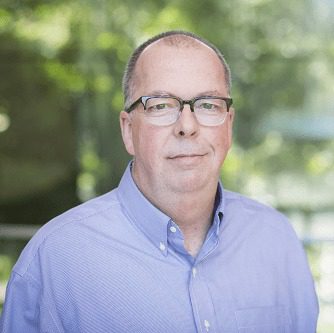 The modern consumer's expectations of retailer performance and service continue to increase exponentially as more and more businesses undergo the inevitable digital transformation toward being completely connected with their customers. Almost every consumer today has access to a smartphone, a tablet device, or — at the very least — the Internet, and this affords them the ability to interface with the businesses they purchase from, on their own terms. Individuals can search for, compare and purchase merchandise without leaving home, but they can also use these capabilities to enhance their in-store experiences. People can check the location of a department store for an in-stock item simply by checking their cell phones.
Keeping Up With Customer Expectations
With the balance of power tipped in the favor of customers, it is imperative for businesses to ensure that they are doing everything possible to understand customer behavior so that they can deliver superior service. Today, online retailers are setting the bar high by offering same-day and next-day deliveries. Thus, the battle for the hearts and minds of consumers in the 21st century will be fought and won through compelling, value-added experiences. Extending the customer experience from the store to the shopper's front door is becoming a differentiating factor for retailers enabling unified commerce.
Many retailers have tried to provide this capability but soon found that it is difficult to execute. It quickly becomes expensive and complicated to scale without the tools to manage field assets, optimize delivery routes and ensure that customer service expectations are met. Through home delivery applications that integrate real-time data analysis into interactive maps, retailers are able to leverage spatial analytics capabilities to build more efficient routes and improve scheduling.
Location-Based Analytics
A retailer can use its existing spatial data for long-term planning around site placement and improving overall customer service. By integrating this data into a spatial analytics platform, home delivery can be fast, consistent and precise. Having a location strategy improves situational awareness and enables businesses to minimize the impact of the uncertainties that typically lead to delays, such as traffic, construction and accidents.
There are many ways a spatial analytics platform can enable retailers to improve their operations and become more successful. For instance, orders and trucks in the field can be tracked to manage service levels and ensure compliance with routing and safety regulations. Routes can also be optimized so that multiple deliveries are made in one trip, in the most efficient way possible. Real-time data can also be used to improve decision-making, such as using live streaming information like weather or traffic conditions to plan deliveries around potential disruptions and ensure promised levels of service.
Added Value For Consumers
These transformative improvements in the process of delivering goods produces tangible added value to the retail experience. Trigger notifications are available for customers, accessible online when delivery times are not going to be met. New service areas can be created to further optimize deliveries based on customers' proximity to fulfillment centers. And having a spatial understanding of supply and demand affords retailers a unique view into the actual costs of providing delivery services on a customer-by-customer basis.
By comprehending the location component of operations in an environment where online retail is quickly replacing in-store shopping, retailers can better evaluate factors such as price margin, operational impacts, revenue and customer engagement.
Home delivery is becoming a minimum requirement for retailers interested in creating better customer engagement with their brand. More and more retailers — both traditional brick-and-mortar stores and online — are offering this service. While most are meeting current customer expectations, many are raising the bar in terms of the accuracy and operational efficiency of delivery services. The most critical challenge in competitive home delivery services is being able to offer a consistent, credible system that meets customer expectations and is financially smart. Spatial analytics can provide the means to achieve both of these objectives by offering operational intelligence through the common visual context of mapping.
---
Gary Sankary is Esri's Retail Industry Manager. He joined Esri in 2014 after a 25-year merchandising career in Tier One retail. He has been directly involved in developing and implementing initiatives to develop and extend retailers' core capabilities to digital channels.