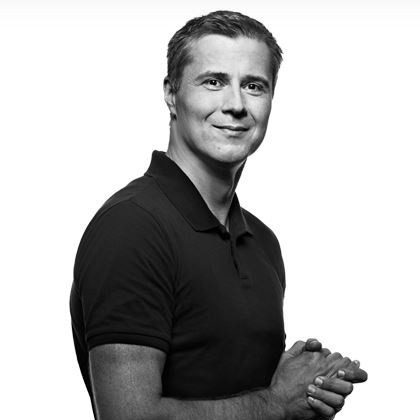 These are tough times for the retail industry, with stores closing at an unprecedented rate. As brick-and-mortar retailers struggle to survive, questions like "What makes people want to come to a store?" — or, more likely, "What do people find inconvenient or irritating about the in-store experience, and how can we fix it?" are taking on a new level of urgency.
But there's a problem. Instead of focusing on being out on the floor where they can create a positive in-store experience, managers are spending much of their time in the back office doing data-oriented tasks: compiling reports, analyzing trends and shuffling spreadsheets.
In a world where Amazon has won the pricing and convenience battles, elevating the in-store experience holds the key to retail's survival. One of the keys to a solid in-store experience is great management. Effective managers can make sure that the aisles are always clean and orderly, work with suppliers and staff to keep shelves stocked with customers' favorite brands, and coach employees in delivering outstanding customer service. But how can they do that if they're too busy crunching numbers in the back office?
Fortunately, advances in Artificial Intelligence (AI), machine learning and predictive analytics offer solutions for getting store managers back out on the floor while still ensuring that administrative issues get handled. When properly implemented and harnessed, AI can help create uniquely compelling customer experiences and forever change the way retail managers manage.
The Administrative Bottleneck
According to a study by McKinsey, retail managers spend just 25% to 35% of their time on the store floor. The rest of the time they're taking care of administrative tasks: scheduling staff, placing orders, compiling reports, etc.
In short, managers are being pulled away from their core area of focus. They're being asked to spend too much time on data analysis, when what they should be focused on is creating powerful and amazing customer experiences.
In my opinion, these proportions should be reversed. According to McKinsey, when managers spent 60% to 70% of their time on the floor, productivity in one case study increased by more than 50%; in another, sales increased by 2% in just six months.
Clearly retailers should have a vested interest in freeing managers to spend more time on the floor, but how can your organization achieve this while ensuring that administrative work still gets done? I believe AI is the answer.
The AI Advantage
Machines are getting better at extracting insights from complex data sets than humans are, performing in seconds analyses that used to take humans hours. Brick-and-mortar retailers can harness AI to streamline decision-making, automate routine tasks and radically improve a practice retailers have been doing for years: leveraging analytics to improve internal operations and deepen customer relationships.
For example, a store may see a spike in demand for a certain product at certain times of the year. The store manager may think they know this intuitively, and rely on their "gut instinct" in ordering additional inventory. As a result, the shipment may arrive too early or too late, and the order may be too large or too small. Each of these miscalculations leads to problems: overstocks, empty shelves, waste or the cost of returning unused inventory to the supplier.
Now let's look at the same situation with AI-powered analytics in the picture:
Using information from a variety of sources — including unstructured third-party data such as social media posts, weather forecasts, and local economic trends — the system predicts a spike in demand for a certain product in the near future.

The system analyzes past data to determine how much additional inventory should be ordered and when the order should be placed.

The system either (a) alerts the manager to place the order, or (b) places the order automatically.
With AI, the store receives the right amount of product at the right time to accommodate the increase in demand. Customers are happy because they can purchase the product they want, when they want it. The manager is happy because the store accommodates the demand without having to deal with an overstock situation. And the organization is happy because its store increased its revenues without incurring the costs of unsold inventory.
Choosing the Right Platform
Once you decide to invest in AI-powered analytics, the next step is selecting a platform, and the array of choices can seem overwhelming. To get the most out of AI technology, I recommend choosing a platform that fills four specific criteria:
1. It incorporates data from multiple sources.
Any good system will pull in data from the store's own operations, including foot traffic, historical sales, inventory and costs. But to get the most out of your platform, I believe you need to add third-party sources to the mix. Think about weather, traffic, demographic trends and the timing of local events that can affect store operations.
As IBM CMO Michelle Peluso recently told Forbes, "Understanding things like social profiles, movement, weather and behavior, AI can help marketers understand at a more granular level what consumers want and need." So if weather data shows a high probability of heavy thunderstorms in the upcoming month, the system can alert a manager to stock up on batteries and flashlights.
2. It offers in-context recommendations.
A good platform will offer not only recommended actions, but also user-friendly explanations behind each suggestion. Returning to our thunderstorm example, if a manager sees an alert to stock up on batteries without any context, he may be confused and may choose to ignore it. But if he sees that the recommended action is based on a high probability of rough weather, he's more likely to trust the system and follow the suggestion.
3. It integrates with current systems.
All the AI power in the world will do you no good if your platform doesn't work with your current systems. Before you choose a platform, make sure it integrates seamlessly with all the systems you have in place, including:
POS

Scheduling

Costs and budgeting

Reporting

Supplier management
4. It benefits your ecosystem of outside partners.
Your stores aren't the only ones that can benefit from AI-powered analytics. Suppliers, service providers and other outside partners can leverage your insights to improve the service they provide.
A good analytics platform can automatically — and securely — distribute reports to the partners each store relies on. For example, distributed analytics can show a supplier how well its products are performing compared to the competition, or help a trucking service benchmark its delivery times against deliveries from other vendors.
The Future Is Now
I believe that as retailers grapple with the new realities of today's consumer market, they have the opportunity to achieve a whole new level of performance. By leveraging AI to liberate store managers to do what they do best, retail organizations can elevate their relationships with employees, with customers and with suppliers. Store operations will run more smoothly, supply chains will be more efficient, employees will be happier, and consumers will be drawn to a new, more customer-focused in-store experience.
---
Roman Stanek is CEO and Founder of GoodData. He is a passionate entrepreneur and industry thought leader with over 20 years of high-tech experience. His latest venture, GoodData, was founded in 2007 with the mission to disrupt the business intelligence space and monetize big data. Prior to GoodData, Stanek was Founder and CEO of NetBeans, the leading Java development environment (acquired by Sun Microsystems in 1999) and Systinet, a leading SOA governance platform (acquired by Mercury Interactive, later Hewlett Packard, in 2006).