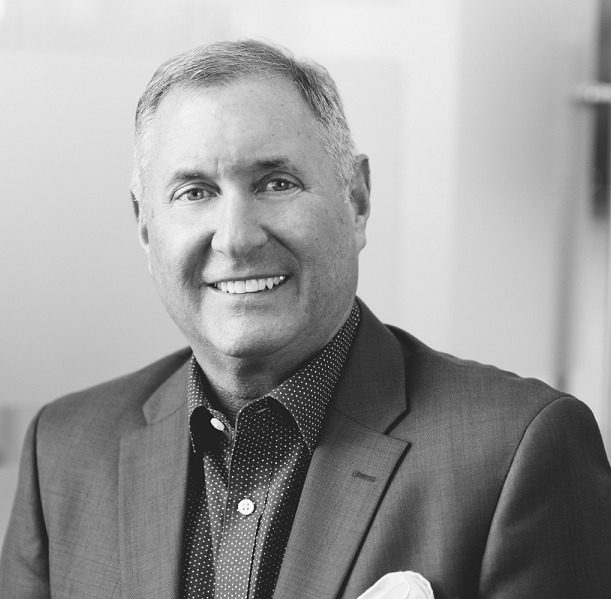 How often do you get home, open your mailbox, and find it stuffed with a barrage of useless advertisements tailored more toward your grandmother than you? How many of those direct mailings have no bearing on your interests, purchases or lifestyle? How many pieces would you say you throw out each week?
I'm going to guess that the answer is "A lot."
The mantra in the direct mail industry has always been "spray and pray." Yet this non-targeted approach literally comes at the expense of retailers that are overpaying for huge numbers of collateral that they don't need.
Well, there's good news: the days of "spray and pray" are close to over. Direct mail is finally catching up to its digital counterparts with data analysis and targeted execution. But before we get into that, it's important to understand the evolution of direct mail and its relationship to digital.
The Rise Of Digital And Email
Email pulled the rug out from under direct mail. It's far cheaper, highly targeted and has much shorter lead times. Email's targeted approach developed the current analytics-driven climate that marketers find themselves in today. And now, email's greatest tool — customer data — is fueling a resurgence for direct mail in the marketing mix.
Meanwhile, digital advertising looks very similar to the early days of direct mail. It's cheap, it doesn't require much overhead on paper and printing and there are more options to publish. It's a relatively new frontier with limitless options for what the future may present to marketers.
However, digital lacks the necessary data points and logistics to be highly effective in acquiring new customers. In fact, most marketers will admit that acquisition is arguably the hardest strategy in marketing.
Prospecting is typically more of an art than a science, with constantly shifting winds that don't allow for any consistency in strategy. It's notoriously challenging to produce a new customer. Some marketers have simply stopped trying; many now focus their investments on retention.
The Issues With Digital And Email
The problem is there's a gap between email and digital advertising. Email is heavily direct-to-consumer. It's data-driven, with high open rates, and creates targeted messaging that users need to focus on to delete or open — either way, there's an action. Yet email can't prospect effectively. Marketers require an action — signing up for emails — in order to market to customers.
For digital advertising, there's an illusion of how targeted they are, and how much analysis and customer data goes into their proprietary platforms. But it's almost all behavioral data. Subscriptions, gender and age aren't good indicators for prospect conversion. It many cases, it's not even the same ballpark: prospects often aren't even interested in the product.
Within digital, there are also massive issues with transparency that have taken a toll on the industry's image and brought to light its issues with efficacy. Digital ads also have competition for attention on every page, and even more transparency issues on ad placement.
Use any publisher as an example. There are most likely ads within the banner, right-hand side and at the bottom of the page. In many cases, retailers are charged for prime placement, but do they really know their ads are showing in those locations? With opaque inventory availability, it's hard to determine what you're paying for with programmatic advertising. With ad transparency being at an all-time low, there's a very real possibility ads are being pushed to different locations without anyone else having a clue.
While digital is better than no segmentation at all, it's far too rudimentary and still brings a sledgehammer to do the work of a scalpel.
Direct Mail's Success
As direct mail strengthens with the help of data analytics, it develops two major advantages over other channels, because it combines the targeting of email with the prospecting power of advertising.
The first major advantage is that there's always an action required for prospects. They must scan or read the piece, and then decide to keep or throw away the collateral. It seems basic, but it's a huge advantage to force prospects to a decision point. This is where email succeeds and digital advertising falls short — most digital ads are not read.
The second major advantage is the ability to tie analytics to acquisition, which is the major deficiency of email (marketers can't prospect) and is only lightly utilized in digital advertising (it's all behavioral). Direct mail harnesses real, definitive transactional data to optimize lists and identify prospects for acquisition. According to the Data and Marketing Association's "Response Rate Report," the household response rate for direct mail is at 3.7%, compared to mobile (0.2%), email (0.12%), social media (0.1%), and internet display (.02%).
While the percentage points might look small, the fact is direct mail is at least 18.5 times more effective than digital marketing methods. That's a number that marketers can't ignore.
There is still far too much "spray and pray" in direct mail, but those with customer data can effectively find new customers with the productivity that very few marketing channels can match. If more marketers can learn to harness that customer data, maybe then you'll want to hold onto more of those items in your mailbox.
---
Jeff Sopko, President of Baesman Insights & Marketing, has established himself within technology and agency ecosystems as both a visionary leader and growth advisor. Through Sopko's leadership, Baesman Insights & Marketing has established itself as a highly responsive, yet boutique provider of "fact based" marketing strategy and execution services for the retail, fashion and home services brands. Sopko's career is highlighted by his extensive work with entrepreneurs and rapidly growing companies in the SaaS, technology, consulting, and big data agency space.