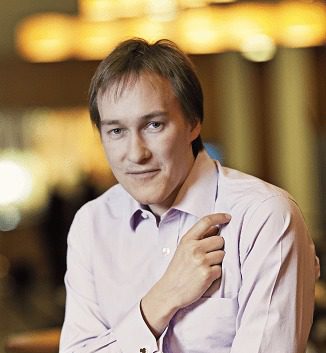 I want to take you into deep space. That's where brick-and-mortar retailers are headed if they want to survive and thrive in today's highly competitive marketplace.
Deep space is an entirely new level of engagement with your retail store space that requires a deep understanding of it through data analytics, using those insights to tailor it to the unique needs of your customers in order to drive increased revenues and profit.
E-Commerce Changes The In-Store Experience
Once upon a time it was most often enough to pile the same generic product assortments into all your stores, coast to coast. But in the age of e-Commerce, shoppers are experiencing physical space differently. Just as online micro-content – tweets, gifs, Facebook posts, two-minute videos — is apparently reducing our attention spans, the sheer ease of online search is making us less tolerant of the frustrations of shopping in-store.
The way web sites mine user data to customize their offering to individual visitors is changing expectations. So retailers wanting to ensure that their physical retail estate continues to draw shoppers in need to learn from the nimble world of online shopping.
The challenge traditional stores have is that it's not possible to personalize the shopping experience to the same extent as online channels do. However, they can still go a long way toward achieving a high level of customer-centricity by making an in-store visit easy, pleasant, personal, and with product assortments on display oriented toward visitor preferences.
In-Store Takes A Page Out Of Online's Playbook
So how does one make the in-store experience easy and pleasant? One aim of good web site design is ease of navigation. Main Street retailers can take a page out of online retail's playbook. Navigability is especially important in grocery, where shoppers might use several of their preferred chain's outlets. A standardized flow between category areas across most of a brand's outlets is one approach. Stores might be arranged so shoppers enter through the fresh vegetable section, find meat, fish and dairy nearby before moving onto canned, boxed and dry goods, household items and drinks. The predictability helps create a sense of familiarity.
However, that familiarity should be infused with local personality. Not every community shops the same. There are not just regional variations. Stores in college districts, in suburbs favored by young families, in places popular with retirees or where minority groups are strongly represented get shopped differently.
It's Time To Localize And Personalize
So, having established a store setting where layouts are familiar and the brand is strongly represented through its core assortment, it's now time to add personalization.
The sheer amount of customer data now available gives retailers the means to do this. Businesses that combine physical and online channels have even more data sources. It all tells you a lot about who lives in an area and who shops your stores.
Within a store structure that broadly reflects whether it's a megastore, a regular supermarket or a convenience outlet, a high degree of localization can be achieved through good space and assortment management.
At a macro or store level, the balance between categories and store layouts can be adjusted to maximize performance. Some areas might buy more cookies or potato chips than average, others more ready-to-eat meals. Macro-space optimization at a category level allows you to expand and reduce departments to reflect local demand and to prepare and respond to promotions, seasonality, trends and even weather.
Likewise, at a micro-level, products can be given greater prominence or a lower profile within categories depending on the market. This will be reflected in where inside the store the product is placed, the number of facings and the choice of shelf height. By putting the product a customer wants at eye level you both immediately increase the likelihood that they sense they are in the right place and that they make a purchase. You can do the same with more aspirational products too. Placed judiciously they can help to draw in shoppers and create the desired ambience, even if the amount sold is modest.
With modern category and assortment analysis, it's pretty easy to determine how one product supports or cannibalizes sales of another within any given category. The same is true of promotions and merchandising. Products on special offer are almost always given additional prominence, however the choice of display type and location can be varied from store to store depending on local demand.
Lastly, an additional degree of personalization can be achieved through adding local products or products specific to that location to a store's assortment.
Automation Can Win The Battle
All of that might sound like a lot of work, but the latest planning solutions can automate the process and turn out space and assortment plans for each store, so that space allocated to categories, and individual product facings within those categories, are tailored to individual store profiles. What once might have taken weeks can now be done in minutes.
Added to the other personal touches that shopping in-store offers — friendly staff, a tactile environment and a more social experience — the battle between traditional retail and its more recent online competition is anything but lost. And, with the latest technology, the marginal additional costs and effort are far outweighed by the sales lift and customer loyalty it generates.
---
Michael Falck is President of RELEX Solutions U.S. RELEX is a leading provider of integrated retail and supply chain planning solutions. Through precise demand forecasting, automated replenishment, revolutionary space planning, and assortment optimization, RELEX helps businesses around the world plan better, sell more and waste less, however fast the market changes. Falck, a respected authority on retail supply chain planning, started out in science-based supply chain research at Helsinki University of Technology, the European university that pioneered postgraduate research in the field. His research was focused on developing models for forecasting promotional demand in grocery retail. While still in his twenties, he co-founded RELEX Solutions and since then has worked extensively with leading retailers across Europe and North America.