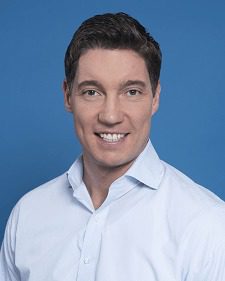 You've probably seen the statistic. Consumers are willing to pay up to 16% more for a better customer experience, according to PwC. Everything from wait times to hold music has steadily deteriorated in quality over the past two decades due to retailers' over-reliance on tech and a shortage of experienced call center customer service agents. Every day, consumers across the U.S. spend hours of their lives dealing with robots that aren't built to meet their basic or even more complex questions and needs, or agents who aren't prepared to.
There's a more accurate, practical and consumer-centric way to understand the issue: the brick-and-mortar customer service model is broken. In other words, the problem we're facing isn't consumers expecting more, but brands delivering less.
The clear reason for this phenomenon is evolving consumer expectations. We're often told that compared to prior generations, today's consumers are better educated and interconnected, and expect more from customer service experiences. The trend is particularly strong among Millennials, a generation characterized by high rates of digital literacy and an apparent need for instant gratification.
How Brands Miss The Point
What does it take to deliver on consumer expectations? Technology certainly does play a role. On the digital side, for example, retailers can use web chat and social media to successfully meet certain customers where they are, while mobile-friendly design and continual site CX testing and optimization ensure the best possible experiences.
Ultimately, however, tech is only an enabler. Whether you call it your "toolset," "suite" or "platform," your technology is a means of connecting your customers with your agents. Good agents can work around bad tech, but good tech won't salvage a poor human interaction. Similarly, it's much easier to upgrade your platform, so to speak, than it is to upgrade your people.
Back To Basics
What does it take to deliver on consumer expectations?
T-Mobile CEO, John Legere is among executives in his industry who are dedicating more resources to customer service employees rather than pulling back. T-Mobile is currently overhauling its call centers by hiring more staff and splitting groups into regional teams. Callers can even see photos of the agents they're speaking with. The goal? For each customer to have their call answered as soon as possible by a real — and ideally, semi-local — human being.
This back-to-basics emphasis on phone support is one reason T-Mobile has more than doubled its customer base since 2013. Indeed, as customer experience author and futurist Blake Morgan recently wrote in Forbes, a company's 1-800 number still fulfills critical customer service needs, from first impressions to help with major errors and disruptions.
Following T-Mobile's example is simple, at least in theory.
The first step is to hire the right people. Source agents with relevant industry experience, regardless of their geographic location. Prioritize seasoned, rather than seasonal, talent — don't rely on high-churn workers to represent your brand. Moreover, consider whether your agents reflect your consumers, in terms of demographics, language, values, region and culture.
Once you've hired the right people, the next step is keeping them. Brands can improve retention rates by developing agents' skills, implementing performance incentives and, of course, paying them competitive rates.
Delivering More — For Less
If hiring and retaining good agents is what it takes to deliver on consumer expectations, why do so few companies do it? In a word, cost.
More than two-thirds of call center operating expenses are related to staffing. Between recruitment, onboarding and training, getting agents up to speed (to say nothing of incentivizing them and maximizing CSAT scores) is an investment with an uncertain ROI. Add on the high cost of building and maintaining a brick-and-mortar call center, and it's easy to see how the cost component deters retailers from acting as confidently and courageously as Legere. The choice between controlling expenses and reversing consumer dissatisfaction trends seems like a Catch-22.
The on-demand model presents numerous inherent savings. For one, companies only pay for agents when they need them, giving retailers a chance to offer competitive pay. Instead of providing low wages to a full-time workforce, pay on-demand workers higher wages for only their productive hours.
Geographically speaking, virtual agents can be sourced from anywhere, so companies aren't limited to a specific region or market when searching for top talent. Demographically speaking, virtual agents are seasoned, more educated and more experienced than their call center counterparts, meaning they can ramp up faster and ultimately serve the customer better for a longer period of time. On top of that, experienced agents typically generate greater income per call.
Fortunately, with the right talent strategy, high-quality customer service is attainable and affordable. Skilled, educated, experienced and self-motivated agents are already out there, and any retailer has the ability to attract and retain them. The key is to look beyond the traditional, brick-and-mortar call center, and leverage a flexible workforce delivery model. That is to say, it's time to consider relying on a virtual network of on-demand agents rather than keeping a building staffed with inexperienced agents..
It all adds up to increased sales, higher customer satisfaction rates and more repeat customers. The fact is, consumers shouldn't have to pay more for a better customer experience because brands have the resources to deliver high-quality service without breaking the bank. Perhaps it pays to think like a consumer advocate.
Greg Hanover is Chief Executive Officer of Liveops Inc., a leader and pioneer in the virtual call center space with a distributed workforce of over 20,000 domestic home-based agents referred to as Liveops Nation. Hanover served as Chief Operating Officer of Liveops, Inc. prior to becoming CEO and has held many senior-level positions in his 10 years with the company. Before arriving at Liveops, Hanover spent time at the West Corporation in a client services capacity. Prior to his leadership roles in the contact center space, Hanover held senior level positions in the sports and entertainment industry. Hanover, originally from Canada, holds an MBA and B.S. Degree in Marketing from Canisius College.