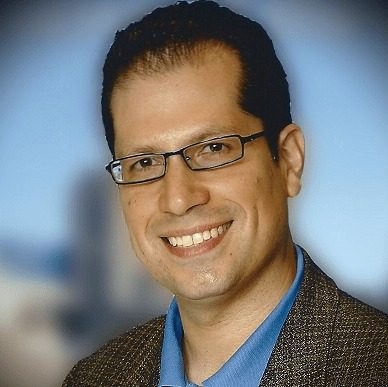 Envision this: When you walk into your favorite store, an associate, holding a tablet, greets you by name and, with your approval, instantly accesses your entire purchase history on their screen. To complement your recent espresso machine purchase, her tablet app pulls up the store's line of specialty coffees, with suggestions for other supplementary products based on other customers' recent purchases.
Taking her guidance, you look at some recommendations on her tablet, which quickly flips through multiple coffee products. You remember a recent restaurant visit where you experienced a new favorite flavor, and using the voice assistant on your smartphone, you ask it to remind you what you had ordered.
Recognizing which store you are in, your smartphone then pulls up a screen showing the closest product recommendation within the retailer's mobile app. You show this to the associate who discovers on her tablet the product is out of stock in the store, but via their e-Commerce site she can place an order for you and have it arrive at your home later that day in time for dinner.
With The Latest Tech, Retail Headaches Disappear, And Customers Win
A 2016 Accenture report confirms that customers "want a technology-infused in-store experience that allows them to access services via mobile devices before, during and after shopping." So, brick-and-mortar retailers must adopt technology that makes the in-store shopping experience seamless in the same way it is for customers shopping online, working with the online store, not against it.
This "store of the future" experience requires several software applications all working in unison with fast, reliable performance across multiple network infrastructure components that the customer never sees. The retailer must orchestrate this invisible network with absolute precision or the experience will not be an enjoyable one for the customer.
A recent global retail study by PwC found that digital transformation at the store, such as this scenario, is a top business priority for 69% of the 350 CEOs surveyed. However, the study also found that 52% of retailers have not yet implemented a digital strategy to execute these transformations.
Retailers deploying new in-store applications such as those described above are quickly finding that they are stretching the limits of their wired and wireless network infrastructure, especially when it comes to performance of these applications. Apps deployed to an associate's tablet, for example, must refresh quickly or customers will become impatient. Even a delay of five seconds can feel like an eternity to the customer. Retailers can eliminate these issues by implementing tools that give them complete visibility and control of their applications over the store network.
As more wireless-based applications are added to the store, retailers need to consider which applications need priority over others. Retailers offering Guest WiFi access to their shoppers will need to control access to Internet and WAN bandwidth or they will find their associates struggling to refresh their tablet screens, for example, because a customer's child is watching a video on Netflix or trying to catch Pokémon in the store. While WiFi bandwidth is much more accessible today with gigabit solutions, each of these applications, whether from a customer or store associate, is still trying to access data that is outside the store and requires accessing the store's wide area network.
That network will be operating at a significantly lower capacity than the gigabit speeds of the WiFi system, typically no more than 10 or 20 Mbps but certainly less than 100 Mbps at best. This means all applications in the store will compete for access to that limited resource, and the last thing the retailer needs is for a mobile POS transaction to take an extra 10 seconds to complete due to network congestion.
Digital Transformation Comes To The Retail Sector
Retailers will begin to leverage more and more cloud-based applications in the store. In this year's Store Systems Study by the IHL Group, it was reported that 34% of surveyed retailers' software spend would be dedicated to cloud apps. In 2016 the number was only 26%, although still a significant portion of total software spend.
These cloud apps will help power personalization efforts and other customer experience-related technologies in the store. These solutions, possibly tying into machine learning or other AI-based cloud services, will allow retailers to deliver functionality such as recommendations for similar or related products with the same level of personalization Amazon delivers online. This results in more data traffic speeding across the store network, competing for access to bandwidth against possible inventory lookups, POS transactions, order management processing, and that customer's mobile device mentioned earlier streaming Netflix.
Imagine the experience the next customer will have when they are unable to access inventory information from within the retailer's mobile app on their smartphone, or if the associate they are working with is unable to refresh her tablet screen to complete a transaction. In today's instantaneous, social media-driven world, it only takes one bad experience to go viral and suddenly a retailer finds themselves the subject of hundreds or thousands of negative posts online. The importance of a great in-store customer experience has never been greater.
Consistent and reliable application performance is required to power personalized experiences such as those described here. But, with all the network traffic that in-store wireless and other technologies are generating, it's important they don't interfere with the network bandwidth required by other priority applications. For retail stores to be competitive, they must accommodate both business-critical and customer experience-based apps and technology, taking advantage of application monitoring and traffic prioritization solutions to optimize network bandwidth and ensure it is available where and when needed for store associates, customers and their devices.
With the digital transformation retailers now find themselves in, software-defined and application-aware network solutions can deliver these tools with easy-to-manage solutions to ease the retailer's deployment. Successfully controlling in-store application performance will be what separates winning retail brands from those that continue the downward spiral of store closures.
---
Ricardo Belmar is Senior Director for Enterprise Product Marketing at InfoVista. In this role, Belmar develops market positioning and strategy for InfoVista's enterprise solutions globally in the retail, manufacturing, logistics and financial industries. As these organizations continue their digital transformation, Belmar helps them find business value from technology investments by optimizing their enterprise network to deliver the best application user experience and omnichannel customer experiences. Belmar engages with industry influencers on technology trends via Twitter and LinkedIn. He is a featured member of RetailWire's BrainTrust panel.