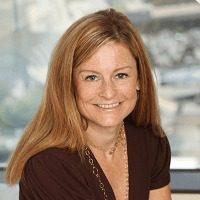 With peak season almost here, retailers will soon see an uptick in web site traffic. In 2016, Cyber Monday accounted for nearly $3.5 billion in revenue, according to TechRadar.
Even more astounding than total receipts? How much money is potentially left on the table. A Yahoo Small Business survey recently found 83% of consumers don't buy the items they place in their virtual carts.
There are many points along the checkout process where retailers lose customers — assuming these customers planned to buy. Still, with robust retargeting and email campaigns, retailers can draw customers back and recoup some of their losses. Converting even a small percentage of abandoned carts could mean thousands in additional revenue.
Here are four issues that hinder your customers' checkout process — and what you can do about them.
You're A Victim Of The "Window Shoppers"
With so many e-Commerce options, customers are bound to work their way through your transaction process just to see if you offer a better deal than your competitors. Or, if they do intend to buy from your store, they end up distracted while searching for a coupon code on other web sites, or they think of another item they should pick up first.
You can convince a window shopper to stay on your site by making deals visible from the home page. Display any coupon codes in a static bar across the top of each page, and limit coupon use to once per transaction. For customers who stray from the cart, consider investing in retargeting ads. These ads will follow your customers around the Internet and remind them that they have unpurchased items in a cart. Additionally, if customers have already entered their email address, you can send retargeting emails to their inbox to provide them with incentives, i.e. 5% off their order, to refresh their memory and drive them back to your site.
Checkout Requires Too Many Steps
Checkouts need to be convenient, and each additional required field creates a barrier to completing a transaction. Retailers that require customers to create an account, or make it difficult to skip registration, risk losing buyers who don't want to go through the process of choosing a password or confirming an email address.
Giving users higher visibility into the checkout process improves the customer experience. Add a bar along the top of each page to show customers where they're at in the transaction, or keep your checkout form to one page. Make it easy for customers to check out as a guest. And if you're worried about losing the repeat business that comes from registered customers, consider sending a retargeting email using the address the customer provides for order confirmation.
Shipping Options — And Costs — Don't Cut It
Since Amazon transformed two-day shipping into an expectation, customers demand their items arrive quickly at a reasonable price. Hiding shipping fees until the final page of checkout, or disguising the spending required for free shipping, will leave a bad taste in your customers' mouths. If you're losing multiple customers on the final checkout page, your shipping costs or lack of transparency about this process may play a large role.
Because less-than-desirable shipping options could drive your customers to competitors, it's important to correct this issue quickly. If you can't offer free standard shipping, make it clear on your home page how much customers need to spend to benefit from this perk. As Christmas ticks closer, your home page should also state deadlines for customers to place orders for arrival before December 25.
Your Web Site Isn't Built For Omnichannel
Customers aren't attached to their desktops — during peak season 2016, mobile device shopping accounted for $17.1 billion in sales, according to Statista. If your web site doesn't adjust based on platform, customers may lose some of the text or have a difficult time clicking boxes. Their frustration can kill sales.
If your web site runs on a platform such as WordPress, double check your theme to ensure it's designed for multi-platform responsiveness. Before the rush arrives, test out your web site's checkout process on both tablets and cell phones. If you discover a potential pain point, note it and alert your IT team.
Savvy online retailers don't update their web sites just once a year — they use the customer experience data they gather to constantly refine their operations. Use the upcoming rise in traffic to do a deep dive into where your customers spend the most time on your site and where you're losing them in the checkout process. With insight-driven adjustments and a strong retargeting email/ad campaign, you can give your business the gift of higher profits.
Erika Jolly Brookes is Chief Marketing Officer for Springbot, an e-Commerce marketing platform, where she leads lead all aspects of marketing. Brookes can be found actively engaging on a wide-range of topics including digital marketing, e-Commerce, running, kale and college football on Twitter @ebrookes. An experienced technology marketer, shehas held numerous executive-level marketing positions with leading technology companies like Oracle, Vitrue, MindSpring, Earthlink and Rackspace. To learn more about Springbot, please visit twitter.com/springbot and http://www.springbot.com/.