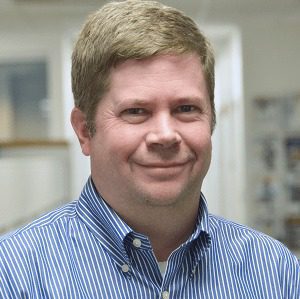 What does the future of retail look like? You don't need a time machine to see it, but a few plane tickets would help. Right now, around the world, forward-looking designers, architects and retailers are building the next generation of stores and malls for the digitally oriented shopper. Mobile integration is not the whole story: online shopping can't provide immersive experiences and social interactions that are possible in a brilliantly designed real-world retail environment, energized by audiovisual experiences.
At Westfield's "mall of the future" in San Francisco; at Comcast's flagship store in Chicago; at Cadillac's new corporate headquarters in New York; at the Meraas City Walk in Dubai, new ideas using integrated audiovisual experiences have come to life, to explore new retail design concepts, and to demonstrate that the future of retail belongs to those who can provide the most compelling and memorable experiences.
The Retail Idea Lab: Westfield Bespoke
On the fourth floor of the Westfield Mall in San Francisco is Bespoke, a 37,000-square-foot innovation space. A spectacular Digital Façade welcomes you with three motion-capture videowalls that tempt you to play with branded elements by moving your hands.
Inside is a veritable retail theme park: an Events space with projection-capable walls, five 13-foot retractable screens and digital wayfinding signage; a Co-Working space with the latest audiovisual technology; and a Demo Zone, where brands can explore new ways to connect with customers and develop new store models by infusing space with audiovisual infotainment on 12-by-7-foot motion-capture gestural screens and 4K-resolution touchscreens. When a retail concept shows promise, a pop-up store can quickly appear to further prove the viability of that concept.
"We know that people are shopping in digital environments," says John Flores of Britelite Immersive. "To enhance the digital experience, malls need big, engaging digital exhibits and the ability to do things that can't be done on a couch. We don't want people walking into a mall looking at their phones. We want them looking at the things that are in the mall."
Prior to Bespoke, the fourth floor was a "dead zone." Now, over 100,000 additional people visit the mall each year because of the mass appeal of this audiovisual retail playground.
The Flagship Store: Comcast Studio Xfinity
Even among flagship stores, this space in Chicago is something special. As you are drawn into the immersive world of Studio Xfinity by outdoor digital signage, the idea of "waiting on line at the cable store" vanishes forever. Instead, more than 800 square feet of LED screens, large-scale media installations, tablets and touchscreens beckon you to explore the full range of Comcast products and services. In three studios, dominated by oversize screens and theater-style seating, you play single- or multi-player games and participate in live demos by sales associates. Giant media towers demonstrate how to use Xfinity products. Casual seating areas and a coffee bar make it a place to hang out.
Emily Webster of ESI Design explains how the appeal of Studio Xfinity points the way ahead: "If you include these interesting canvases, digital canvases and displays throughout your store, and have ways that make those displays feel and cater to what your story is that month or that day, then you're able to evolve how you use the store.
"Businesses are always trying to get better and better and figure out more interesting ways to compete in the market," says Webster. "If you're not introducing digital into your stores then you're going to get stuck pretty quickly with a single method of communicating with your clients."
The Branding Space: Cadillac House
When Cadillac moved their corporate headquarters to a culturally sophisticated neighborhood in downtown Manhattan, they wanted to reinvent a venerable brand for the Millennial generation. On the ground floor of the building is not a retail showroom, but an experiential brand center for events and collaborative partnerships with fashion brands, concerts and art exhibits that resonate with Cadillac's new audience of creative influencers.
The visual focus is the rows of architectural columns that form a runway. These columns are also stunning digital displays that show a never-ending and ever-changing stream of brand elements and brand history, as well as the cultural iconography of the neighborhood.
David Biancardi of AV&C calls it "storytelling in the physical environment using digital tools." He believes other retail brands can learn from it.
"If we can create spaces that are about connecting with the culture of the brand, and those people who share those brand values, then it becomes a reason to come to that place," he says. "Then, if we can enhance that experience with audiovisual technology, we can make it an experience that you cannot get elsewhere, an experience that you want to share organically in your social network with friends and family."
Cadillac House is the platform for an evolving marketing strategy of an iconic brand — open, dynamic and contemporary, with highly integrated audiovisual technology, where visitors can fully experience all things Cadillac.
The Main Attraction: Meraas City Walk
One of the most spectacular expressions of the future of retail isn't really a mall or even indoors. It's a 680,000-square-foot outdoor destination — the equivalent of 12 football fields — in Dubai. Meraas Holding's City Walk is energized by 100 million pixels of riveting digital imagery and entertainment that can draw crowds of thousands to watch the hourly multimedia show. If they shop in the luxury stores, so much the better.
Alexandre Simionescu of Float4 describes the thinking behind the project: "One of the things that they wanted to re-create was a pedestrian experience, because it's the only mall out there that is mostly exterior. Most of the alleys and main boulevards are exterior, they're not interior. What they also wanted to create, apart from that, was the wow factor."
City Walk is divided into three zones, all covered by a physical canopy, alive with digital imagery. The Gateway is the main entrance, flanked by massive curved LED screens that are 250 to 300 feet in length. The Show Street is a 300-foot section with floor and canopy projections, connecting the Gateway to the Place des Lumières, the apex of the experience.
Every hour there is a digital show accompanied by a unique sound experience, lasting from five to seven minutes, with projected stories on dancing water curtains and on all the buildings that surround and define the plaza. As many as 5,000 people at a time take it all in. This shopping-district-as-destination is another way forward for retail and City Walk in Dubai is a demonstration of what audiovisual experiences can accomplish on a giant scale.
Over 10,000 years ago, when the first towns and cities took shape, the center was always the marketplace. The need to gather, connect and to buy what we can't grow or make ourselves is in our DNA. In the future, new digitally connected marketplaces will continue to attract people to meet this basic human need. One thing is for sure: to get people off the couch and into the store will take a new level of creativity to provide immersive, spectacular and integrated experiences that will turn brick-and-mortar retail spaces into compelling destinations. As digital technology becomes more and more accessible, brilliantly designed and well-thought-out audiovisual experiences will be the price of admission.
---
Brad Grimes is the Director of Communications for AVIXA, the Audiovisual and Interactive Experience Association. As the global trade association for the commercial audiovisual industry, AVIXA is helping empower retail designers to create a more successful future through the integration of compelling audiovisual experiences. AVIXA's member manufacturers, consultants and integrators are working with innovative retailers to create new ways of attracting shoppers back to the store — and keeping them there.