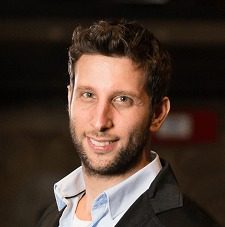 "Source. Sell. Repeat". This, in a nutshell, is what e-Commerce — or any commerce for that matter — is all about. For thousands of years, people have made a living by sourcing products and selling them. But while the basic idea remains the same, the tools of the trade change constantly. In fact, the pace of change keeps accelerating.
For the past decade or so, data has been the name of the game. With the ability to track the entire workflow and break it down into components came the ability to understand the weak points in the funnel. This understanding is the first step on the way to optimization. Even minute changes can increase margins and contribute to profitability or reduce inefficiencies.
At some point, though, data became "big data" — the datasets ended up being huge and unwieldy, difficult to parse and understand. Getting meaningful, actionable insights about e-Commerce in 2018 is difficult, and the accelerated pace of the industry means that sellers often have a very short time to make decisions that can make or break them.
One of the often-overlooked parts of the merchant workflow, deemed too difficult to be truly data-driven for anyone but the largest players, is the sourcing. Without the ability to analyze the market within minutes, on the fly, merchants source based on the following:
Supplier recommendations;
Past successes;
Cursory searches; and
Gut feeling.
The one thing those four have in common is their low reliability. Supplier recommendations are hardly objective; past successes are not indicative in any way of the future; cursory searches have too high a signal-to-noise ratio; and gut feelings are, well, gut feelings.
This data-lite approach to sourcing is a major problem. When unneeded products get sourced, the seller is bound to get stuck with them — an issue known as overstock. Those products take up warehouse space and accumulate dust, either because there's truly no demand for them, or because there's no demand on the specific marketplaces through which the seller is engaging with buyers.
Creating a data-driven sourcing process can solve the problem, right? Not so fast. It's notoriously difficult to understand whether a merchant should source any given product that's offered to them by the supplier. In fact, for most of them, the answer would be "no". To decide which products are worth sourcing at any given moment, we need to look at a constantly changing market and derive the following:
• Is the sourcing price good enough? How much can I profit from selling it?
• Is there a good-enough demand for the product? In other words, does it get sold through to customers by the merchants who already carry it?
• Is there a demand for the product in accessible markets? For a U.S.-based seller, it only makes sense to carry a product that's a hit in Germany if the shipping and handling costs leave them with enough profit.
• How cutthroat is the competition? A strong demand that's already matched by a strong supply, especially from large players such as Amazon, makes a product inherently more dangerous for smaller players.
When you know all these, it's not just simpler to source new products and sell the existing stock — it also makes international expansion that much easier. Neither of the traditional source intelligence methods are good enough to judge new markets; only with big data analytics can we instantly recognize market differences and products that are attractive for each locality.
As soon as merchants recognize that the way they currently source isn't good enough, and become data driven, everybody will win. They get to reduce overstock and sell on marketplaces where their product is needed and profitable; buyers get more attractive offers; and even manufacturers can adjust production to meet real demand, rather than rely on their salespeople to push unwanted products to merchants.
________________________________________________________________________
Dani Avitz is an e-Commerce expert. He is co-founder and COO at Algopix, a research platform for the e-Commerce community.