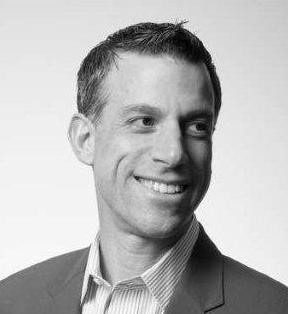 With little time left in the holiday season, many Americans are eagerly scrambling to put together last-minute presents for everyone from loved ones to work friends. Perhaps they need the perfect bite-sized gift for an acquaintance, or would like to introduce someone to a brand he or she may like. At this time of year, no product reduces consumer stress better than a gift card.
Frantic shoppers often rely on gift cards during the last-minute spending rush, meaning gift card programs, also referred to as branded currency programs, represent a strong growth opportunity for merchants hoping to capitalize on consumer enthusiasm. To avoid wasting this chance, the smartest merchant program managers are partnering with marketing, sales and merchandising experts. These departments are best equipped to drive the direction and execution of gift card campaigns, given their experience managing revenue-generating projects.
Once your revenue teams take ownership, they should be aware of these four key areas to focus their management efforts and develop a successful gift card program:
Understanding Your Customer: In the modern economy, knowledge is power, and the most powerful knowledge comes from knowing your customer. Therefore, it comes as no surprise that understanding your consumer and market vertical will lead to increased gift card sales. By conducting regular market and consumer assessments, your company will always have up-to-the-moment information and insights. This allows you to customize your program offerings to best reach your target customers. Whether examining age, gender, income or ethnicity, a successful gift card program begins with gathering all the information you can about your customers, while respecting their privacy and personal preferences.
Purchasing And Inventory Management: Some merchants treat gift cards as 'just another product' in terms of inventory management and sell-through requirements. However, gift cards can be more than that. A well-managed branded currency program delivers a significant return on investment, but it has to be just that: well-managed. The cost of a mishandled or "out-of-stock" sale, not only in revenue but in customer loyalty and brand favorability, can be extraordinarily high. That is why it is important for teams to work hand-in-hand with store managers, allowing your company to continually manage in-store and digital inventory to keep your sights set on revenue opportunities. It takes a laser-like focus to rise above the crowded gift card market, and there is no room for missed opportunities.
Program Performance Metrics: In order to understand and improve program performance, owners should track, at a minimum, basic performance metrics. There are a few key benchmark questions to ask that can help determine whether your gift card program is headed in the right or wrong direction. First, is your program delivering the right percentage of gift card sales to total retail sales? Given the potential for growth that a strong gift card program provides, it is worth monitoring your sales and perhaps increasing your gift card program's share of the load. Second, what in-store and digital category opportunities are present? Retailers with the best branded currency programs can sell across a range of categories, so merchants should always be aware of their options for expansion. Lastly, where is your activation and redemption volume originating from? Perhaps equally important as specializing your gift cards is understanding where you are getting the most bang for your buck. Targeting specific consumers and the markets that are performing best will boost your revenue and help your gift card program thrive.
Employee Education: Contrary to common practice, it is just as important to get each of your store's employees on board and excited about the program as it is to get your customers participating. Consider a scenario where an employee is helping a shopper who is paralyzed by a variety of options. In many cases, these interactions end with the employee telling the customer to come back when they have a better idea of their needs. But with a strong education program in place, an employee could instead shift that customer's interest toward the myriad options provided by a store gift card, saving the sale and resulting in a happy customer. Employees can have this kind of impact on gift card sales if they are trained for it, interested in selling gift cards and feel a sense of ownership and involvement in the branded currency program.
The world continues to move faster and trend toward digital offerings, making it a critical time for merchants to invest in both physical and digital gift card programs. Becoming a leader in the space requires a strong revenue team devoted to pushing ahead of the field, as well as buy-in from all levels of your organization, including inventory managers and ground-floor retail employees.
As the holiday season enters the home stretch, merchants are searching for ways to stand out and match customers' last-minute needs. With these four tips in mind, merchants should be able to take their branded currency programs to that next level.
Dom Morea is Senior Vice President and Head of Gift Solutions at First Data, where he is responsible for leading the transformation and growth of the industry's leading provider of branded stored value solutions. Morea is a veteran of the payments industry where he has focused on the creation and growth of enterprise-level, strategic relationships with many of the world's largest retail, banking and technology brands. Morea was formerly SVP, Advanced Solutions and Innovation, where he was responsible for leading the company's efforts in pioneering initiatives such as Mobile Commerce, Loyalty Solutions and heading First Data's Innovation Labs team. He has led the development of new partnerships and innovative commerce solutions with global companies ranging from iconic brands to start-ups, such as Apple, Bank of America, Citibank, ExxonMobil, Foursquare, Google, Gyft, McDonald's, Microsoft, Tim Horton's, Unicredit Bank and Wells Fargo. Morea has been with First Data since 2004, when he returned to the company as SVP of Product and Business Development. Before rejoining First Data, Morea was SVP of Strategy & Business Development at Encorus, a mobile payments company. Prior to that, he spent six years with First Data, serving in key product and business development roles including the start-up and growth of First Data's e-Commerce business, and leading the development and launch of major acquiring joint ventures with partners such as Chase Merchant Services.