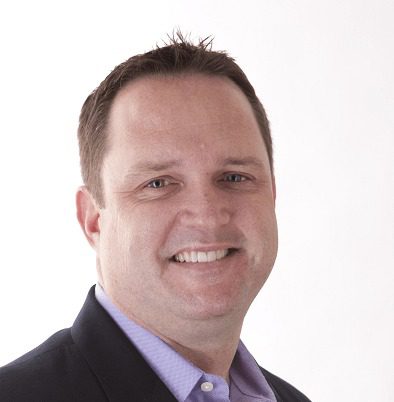 Year after year, new trends help shape the retail industry. According to Worldpay's 2016 Global Payments Report, more change is set to arrive in 2017 and beyond. Global payments company Worldpay compiled data on payment preferences and trends in 30 countries. Here's a look at how three key trends from the report could shake up the retail industry for years to come.
Shift To Mobile
Slowly but surely, mobile wallets are on their way to becoming the world's most common payment method. Although credit and debit cards accounted for more than 50% of the market in most countries in 2016, including the UK, U.S., Brazil and Hong Kong, the report predicts a decline in global usage by 2020. In fact, credit card usage rates could drop by as much as 4% while the use of debit cards is expected to fall by 1%.
These findings, while promising for mobile wallets, seem to beg the question, "Why now?" From the rise of contactless payments to hesitation on the part of merchants, several different factors have prevented mobile wallets from meeting ever-increasing expectations. This time, however, there's reason to believe mobile wallets may finally move past the long-awaited tipping point.
Growing access to NFC-enabled phones coupled with the replacement of in-store terminals over the next three to five years bodes well for mobile wallet adoption rates. Perhaps even more importantly, mobile wallets from Apple and Google are being extended to in-web browsers. This not only makes it possible for any online merchant to support these technologies, but it also enables shoppers to use single payment methods both online and in-store.
Another important aspect to consider is that mobile wallets aren't too far behind many other payment methods. In fact, mobile wallets are a close second for a number of e-Commerce superpowers, and are already leading in China with 56% of the market. When it comes to the U.S., mobile wallets are projected to grow by 7%, overtaking both credit and debit card market share by 2020.
Niche Payments Gaining In Popularity
Despite being among the world's most digitally savvy customers, Millennials could be the first generation to earn less than their parents. Recent analysis of Federal Reserve data by the advocacy group Young Invincibles revealed that Millennials earn 20% less than baby boomers did at the same stage of life. In order to meet the needs of these cost-conscious consumers, merchants are turning toward more flexible payment methods, including eInvoicing and bespoke credit options. Adoption rates for alternatives to credit and debit cards are predicted to grow slowly but steadily in the next five years, as options including bank transfers, prepaid cards and prepay begin to overtake more traditional payment options, particularly in emerging markets.
For today's youth, such alternative methods represent a welcome departure from the credit and debit cards that have dominated e-Commerce for so many years. Consumers who are wary of using credit cards and running up debt will now have the option of making purchases with prepaid cards that don't impose the same requirements as traditional card schemes. Loaded with a pre-defined value, such cards make it easy for Millennials to avoid living beyond their means.
In a similar fashion, eInvoicing caters to the low spending power of younger generations by giving them a set period of time within which to pay for a good or service, rather than having them do so right away. As a result, Klarna, one of Europe's best-known credit issuing platforms, is quickly drawing interest from Millennials across Europe and in the U.S. As more consumers and merchants adopt more niche, alternative payment methods, the global payments landscape is starting to become increasingly fragmented.
E-Commerce Growth
For retailers, investing in e-Commerce could prove to be a wise decision. Worldpay's 2016 Global Payments Report predicts the global e-Commerce market will grow 10.4% by 2020. Although it currently accounts for a small portion of global e-Commerce spend, India is expected to be a key driver behind that growth. Roughly 350 million Indian citizens are already online and that number is expected to reach 600 million by 2020.
The introduction of digital finance initiatives further boosts India's prospects of surpassing traditional e-Commerce giants. Launched in 2014, RuPay is a government program that now provides nearly 40% of the debit cards issued in India. The issuer has also struck a deal with Discover to gain access to its network both inside and outside of India.
With support for e-Commerce at an all-time high, Worldpay expects India to overtake the U.S. as the world's second largest e-Commerce market by 2034. Only China, which is expected to account for 50% of global e-Commerce spend, will boast a more impressive e-Commerce market.
Retailers looking to take advantage of new international e-Commerce opportunities need to act fast. For example, major companies, including Amazon and Alibaba, are already working to establish their presence in the Indian market. Last year, Amazon announced plans to invest $3 billion in India's e-Commerce market while Alibaba is reportedly moving forward with construction of a 3,221-square-foot office in Mumbai. Since Indian consumers still prefer cash on delivery for online purchases, retailers should consider offering more than just traditional payment methods such as credit or debit cards. Retailers in countries like Brazil and Japan, on the other hand, will need to focus on alternatives such as PostPay, which Worldpay's 2016 Global Payments Report revealed to be the second most popular payment method behind credit cards for these countries.
The emergence of niche payment methods as well as varying adoption rates for new technologies have combined to create a payments landscape that's more fragmented than ever before. Merchants hoping to remain a step ahead of the competition must offer a mix of payments options that cater to the needs and preferences of each market, especially as they evolve over the next few years.
---
Casey Bullock is General Manager, Global eCom – North Americas at Worldpay. His current responsibilities include managing all commercial personnel working directly with Worldpay's clients in North America. Prior to Worldpay, Bullock was vice president, general manager fraud solutions for Chase Paymentech, and focused on the creation and delivery of enterprise-class fraud prevention capabilities into the e-Commerce marketplace.