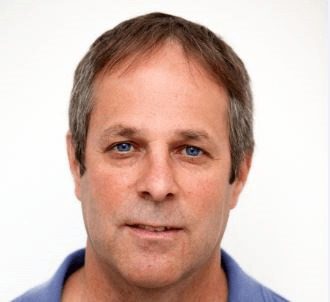 With stiff competition and an estimated 80% failure rate, there's no time for mistakes when launching an e-Commerce business. From the very beginning, it's vital to fully understand what drives shoppers to return to your site and purchase again and again.
Start thinking of the billions of event data collected on your site — each click, download or purchase — as steps in a powerful shopper story that is waiting to be told. Your job, as a successful online e-Commerce business owner, is to connect the different data points and understand your shopper behavior.
In order to understand the entire shopper journey and listen carefully to the story your shoppers are telling you, there are three critical decisions you need to make early on in your online business.
1. Know your goals beforehand, and find an analytics solution that helps you achieve them.
At a certain point for any e-Commerce business, there is a need to go beyond basic KPIs and answer the critical business questions needed for fast growth. Businesses need to ask themselves the following questions:
Which campaigns and shoppers bring the highest revenues?

Which products are being abandoned the most, and which have the highest retention rate?

Which shoppers are buying either of these products?
To answer these questions, businesses need a BI and behavioral analytics solution that enables collection, enrichment and analysis of structured and unstructured data over time to reveal patterns in shopper behavior. In addition to real-time insight engines, an advanced analytics solution has the ability to quickly engage and respond to shopper behavior with its engagement engines.
2. Choose the right analytics solution that suits your needs.
It can be tempting to build an analytics solution that will be customized to suit the specific needs of your business. But at this important growth stage, an in-house solution can be a misallocation of time and resources, considering that it can take between 12-18 months to complete. Once you're generating millions of shopper event data a month, your data needs to be stored, handled, enriched and managed. Do you have experience building a fully-managed data warehouse that scales as you grow? As an early-stage business, you may want to consider keeping this type of analytics in experienced hands while you focus on improving your product.
Along with focusing on your product, you'll want to understand your shopper behavior and their entire shopper journey, so you can properly engage them and optimize your marketing campaigns accordingly.
You should be able to connect internal datasets from your main database with external datasets, such as:
Marketing channels from Adwords or Facebook ads

Mobile attribution, such as Appsflyer

Your CRM database
This will give you powerful insights about which campaign, shoppers and countries have the highest ROI, for example. You'll also want the ability to seamlessly unify your shopper data, whether it comes from multiple sessions, devices or touch points, or to join anonymous user data with their revealed identities over time.
Whether you end up building your own solution or buying one, make sure it offers these powerful behavioral analytic capabilities.
3. Implement product analytics early on in your product lifecycle.
A successful e-Commerce business that has amassed an impressive number of active users can differentiate itself from the competition early on by receiving insights about its user behavior during a beta launch. With these insights, the business can make the necessary product changes to optimize the shopper experience and be better prepared for fast growth.
Take, for instance, a growing e-Commerce business that plans on launching a new line of men's shoes with the goal of optimizing this new product line. Although it already acquired a large number of active users, they might want to start implementing its analytics solution before marketing the new line of men's shoes to their shoppers. Implementing an analytics solution even before this new product line is offered to shoppers would give the retailer the insights needed to optimize growth at the next level.
An advanced analytics solution, for example, might reveal to them that male shoppers who browsed the site in the past and bought men's dress shoes were 5 times more likely than any other visitor to also buy a men's suit.
After examining shopper behavior further, the business might also discover that the majority of men's suits were purchased after one week of browsing the site for the first time, and these same shoppers tended to spend an average of $300 on this first purchase. Since shoppers with a high lifetime value tended to spend an average of over $100 on their first purchase to the site after less than 10 days of browsing, this purchase of a men's suit transformed these shoppers into shoppers with a high lifetime value. These types of insights are key to optimizing a new product line.
Running a successful e-Commerce business is challenging, with many critical decisions that can make or break your business. We've listed three related to analytics, since we believe that understanding your shopper behavior is at the core of any successful business — whether online or offline. It's important to consider analytics solutions early on in your business and set goals that you can measure. The sooner you connect the different data points to understand the story of your shopper's journey to purchase, the closer you'll be on the path to fast business growth.
---
Guy Greenberg is the Co-Founder & President at Cooladata, a leading behavioral analytics platform. Before founding Cooladata, he was the co-founder and CEO of Gilon Business Insight, which was acquired by Ness Technologies in 2010. At Ness Technologies, Guy served as Senior Vice President for Global BI and Big Data, where he worked with some of the largest corporations in the world. With over 20 years of experience in big data and startups, he is an active angel investor and adviser of several Big Data startups.