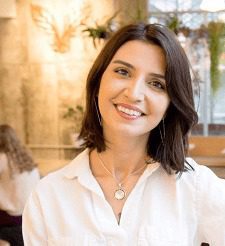 Generation Z is a consumer powerhouse. This isn't a demographic that retailers can afford to ignore, since they will account for over 40% of retail purchases by 2020. Gen Z consumers are highly trend-sensitive and don't have the same path-to-purchase as their predecessors –– instead, their shopping journey revolves around social media. To reach these discerning young shoppers, retailers need to reframe how they implement technology, source products and market their brands.
Let's take a look at some of the ways that retailers will need to pivot in the coming years to resonate with new age consumers.
1. Mobile Will Facilitate In-Store Purchases
The term "m-commerce" can be used to refer to the transactions that take place on smartphones and tablets, as well as mobile in-store checkout, which is quickly becoming a standard within the retail industry. In fact, 85% of modern shoppers expect associates to have instant access to price and inventory information. Gen Z consumers in particular use their mobile devices to browse for product ideas on social media, to interact with other shoppers, to make purchases and to share about their "haul" with their followers –– so both mobile checkout and mobile browsing will become necessities in the coming years.
2. Web Sites Need to Speed Things Up
Generation Z isn't cool with waiting around when it comes to online shopping. Since 60% of Gen Z consumers won't even use a web site that is slow to load, retailers need to take steps to remove unnecessary links, photos and files from their web sites that may be slowing things down. As Harry Shun, former speed-specialist researcher at Microsoft, told Shopify, "Two hundred fifty milliseconds, either slower or faster, is close to the magic number now for competitive advantage on the Web."
3. Product Attributes Trump A Brand's Reputation
Millennials might be a generation of dreamers, but Generation Z grew up during a recession. This means they are more practical and realistic than their Millennial predecessors. These young customers' pragmatism also translates into how they shop for products. To reach Gen Z consumers, retailers should focus on demonstrating each product's unique attributes (rather than trying to sell a lifestyle, which works better with the Millennial demographic).
4. Free Shipping for All Orders Becomes Standard
Guess who is completely unwilling to pay for shipping? If you said "Gen Z consumers," then you're partially on the right track. NRF reports that 75% of customers expect order delivery to be free, even on orders under $50. Now, before you go about blaming Millennials for bringing about this shift in expectations, take into account that it's actually Baby Boomers (88%), Gen X (77%), and Gen Z (76%) leading the charge.
5. Retailers Will Quickly Adapt To Social Media Trends
To reach Generation Z, retailers need to be incredibly social media-responsive. To do this, however, requires an awareness of what platforms Gen Z consumers are using to do their shopping. Stores Magazine reports that 44% of Gen Z shoppers use Snapchat while shopping in-store, compared with only 16% of Millennials and 5% of Gen X. And while 45% of Gen Z rely on Instagram to find cool new products, 40% still rely on Facebook –– so it's not an old people's platform just yet.
6. Visual Search Hits The Mainstream
Visual search in retail is heating up fast. With the recent launch of Google Lens, Pinterest Lens, and Snapchat's partnership with Amazon to launch the visual search platform, Eagle, it's starting to look like visual search could be the overarching retail trend of 2019. Gen Z consumers are driven by visuals on platforms such as Instagram, Pinterest and Snapchat –– so it's likely that Gen Z will be the first to delve headfirst into the visual search movement.
7. Software Snafus Won't Be Tolerated
Generation Z spends 10.6 hours a day engaging with online content, so it's easy to see why retailers need to have a strong online presence to pique the interest of next-gen consumers. Although Generation Z is constantly online, they have no real patience for technical errors. A recent study by NRF and IBM found that technology has to add real value to the shopping experience by "enhancing speed, service, value for the money, and (have) seamless digital integration" to be considered an asset by Gen Z consumers.
8. Cause-Based Shopping Will Continue To Grow
Those who thought catering to Millennials' ethically-based shopping preferences was a challenge are going to have to double their efforts to reach Gen Z. Fair trade products, ethical business practices, and a strong mission statement have never been more essential. Vend reports, "Research has shown that this particular generation cares about various environmental issues (76% are concerned about humanity's impact on the planet) as well as social causes such as racial, gender, and income inequality."
9. Crowdsourcing Ideas Becomes A Must
Gen Z consumers want to have a hand in the creation of products and they want retailers to keep them informed throughout the purchasing experience. For retailers to be able to give Gen Z shoppers the customization they demand, they need to interface with young consumers during the idea inception process through crowdsourcing. When retailers survey young customers on their preferences during the creation process, customers are ultimately more loyal and more invested in their brand.
10. Back-Of-House Systems Are Evolving
Gen Z's path-to-purchase is one of many touch points, so the effectiveness of a retailer's supply chain can actually determine whether its business appeals to next-gen customers. Retailers need the ability to access inventory data in real time so that they're able to offer inventory consistency across channels, whether a customer ultimately makes their purchase on Instagram, in-store, or on the company's web site. Since 72% of retailers are already in the process of digitizing their supply chains, retailers that drag their feet on this risk being left behind.
Contrary to popular headline fodder, the shopping behaviors of Generation Z are unlike any generation that came before them. However, understanding is a retailer's greatest asset when it comes to meeting the needs of next-generation consumers, and retailers that begin preparing their technology and marketing strategies to mirror young customers' unique shopping preferences will have a distinct advantage when Gen Z comes into their own.
______________________________________________________________
Jasmine Glasheen loves finding ways to help retailers get noticed by next-generation consumers. As Contributing Editor at Retail Wire, and a contributor to both the IBM Watson Customer Engagement blog and Retail Minded, she has a unique perspective on the big conversations happening in and surrounding the retail industry. She cut her teeth working for trade show publications where she learned about what happens behind the scenes and gained a passion for helping modern retailers bridge the generation gap to reach young consumers. Glasheen is a Vend Top 100 retail influencer, and her Instagram handle, @MillennialRetailSavant, was named by Vend as one of top 15 retail Instagram accounts to follow.