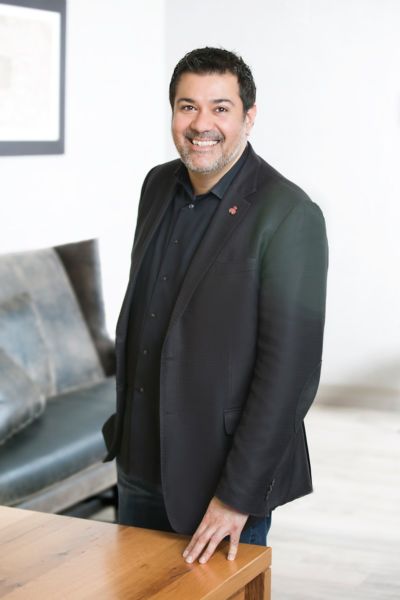 U.S. consumers are embracing e-Commerce more than ever, opening exciting new doors for retailers large and small. Every digital engagement is an opportunity for brands to deepen their customer relationships each step of the way along the purchasing journey.
North America recently became the first region in the world to perform more than half its payment transactions electronically, led by the smartphone-savvy Millennials and Gen Zers.
Thus, retailers are embracing new payment solutions, including the digital wallet.
Streamlining The Retail Experience
Before digital wallets, e-Commerce retailers faced an inconvenient interruption in the flow of the online experience. Customers were redirected off-portal to complete their payments. Since control over every step of the customer purchasing journey is critical for safeguarding a successful brand experience, handing the transaction process over to a third-party poses risks.
Payment failures can mean lost sales. Friction reflects poorly on the brand and leaves customers dissatisfied.
Digital wallets return control to the retailer, introducing new engagement and loyalty opportunities at the same time.
What Can A Digital Wallet Do For Your Business?
Digital wallets streamline the shopping experience from start to finish. The uninterrupted journey creates opportunities to enhance brand loyalty and entice users with exclusive offers and incentives to purchase along the way.
For retailers, the digital wallet can also reduce — indeed potentially eliminate — transaction fees to offer a more cost-effective way of doing business.
The right foundation is critical for creating a user-friendly, intuitive digital wallet that fully optimizes your e-Commerce opportunities.
Here are three essential steps for laying a solid foundation to a successful digital wallet strategy:
1. Build a clear picture of your customer
Digital commerce creates a wealth of insights. From customer browsing habits to buying histories, social and purchasing preferences, this gold mine of information is a fantastic starting point for selling success.
Mining buyer data reveals what they buy, when, how, why and where, as well as device type. Modelling this data reveals 'digital personas,' or groups of customers with common characteristics, lifestyles and preferences.
This provides a predictive roadmap for how customers will engage with brand offerings, shaping a tailored digital wallet experience to meet customer needs and capture their imagination.
2. Review Data Governance And Move To The Cloud
Security and fraud are the top reasons U.S. consumers historically resist cashless payments, so secure data storage in the cloud is recommended.
Reputable cloud service providers offer industrial-strength encryption and backup. When it comes to payments, customers need this reassurance in order to trust your brand. Breaches result in long term damage to a retailer's reputation.
Best practice data governance also structures information to offer insights for decision making. Often, data is collected but not accessible — a problem that only compounds as data volume grows.
3. Create A Human-centric App
With data governance in shape and digital personas created, the next step is to develop an app that connects to everything known about the buyer's needs and preferences.
Include plenty of ways for customers to engage more deeply, including promotions, reviews and loyalty incentives. A grocery store chain, for example, could create a shopping list or menu app, offering discounts and promotions, followed by one-click payment using the digital wallet, after which customers are rewarded with extra loyalty points and other incentives.
Emphasis should be placed on 'human-centric' design, ensuring a seamless customer journey and intuitive digital wallet. Application design doesn't have to be costly, but it should stand out with a high-quality interface that keeps customers engaged.
4. New Opportunities Start Here
Setting the right foundation for a digital wallet as part of your brand's marketing strategy opens doors for new ways to connect seamlessly and meaningfully with existing and potential customers. These three foundational steps will help to lay the groundwork for a successful launch, ensuring your business is equipped to make the most of opportunities that lie ahead.
---
Jay Sunny Bajaj is Chairman and CEO of DMI, a global mobility solutions and digital transformation leader using next-generation technologies in areas including digital strategy, mobile, AI, ML, IoT, commerce and cybersecurity. DMI has been ranked as a Leader in the Gartner Magic Quadrant for Global Managed Mobility Services (MMS) four-times running. Bajaj has been selected as a Smart100 CEO winner and DMI consistently ranks as a Washington Post "Best Workplace." Bajaj holds a BA in Economics from the University of Maryland and serves on the Board of Advisors to the University of Maryland's Robert H. Smith School of Business.