By Sahil Kakkar, RankWatch
It is really tough
for online retail stores to boost their search engine visibility, since they
have to optimize countless product pages for numerous categories. This leads to
issues concerning metatags, URL structure, duplicate content and so forth.
So I will provide you with seven SEO tips that any retailer
can use to improve their store's rankings on Google, and steer clear of running
into the issues mentioned above.
Before that, let's take a quick look at the SEO needs of online
retail web sites.
Why Does
Your Retail Web Site Need SEO?
Search Engine Optimization is an invaluable way to drive
quality organic traffic to your web site and rank it higher in the SERPs. And
once a site gets positioned in the top SERP, it begins to generate:
●     
Higher quality
traffic and more clicks: The first SERP receives more clicks than the other
SERPs. Therefore, the web site's ranking in the top SERP gets the most
traction.
●     
Exceptional
credibility for your domain and products: Search engines analyze various
elements of a web site before ranking it in the SERPs: 
• Target keywords
• Backlink profile
• Social mentions
• UI and UX, etc.
Therefore, the sites positioned in
the top SERP receive 95% of traffic.
7 SEO
Tips For Your Online Retail Store
1. Build
a solid keyword strategy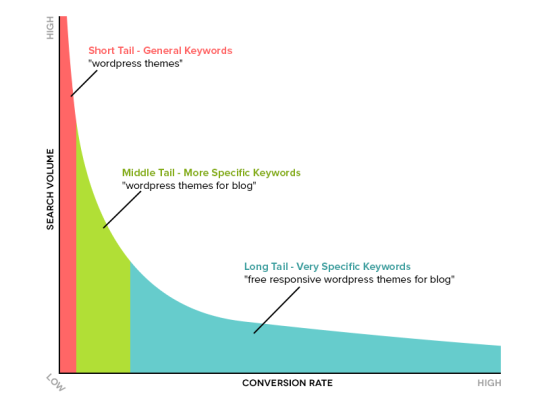 Building a robust keyword strategy can be a strong point for
your web site, and it becomes a success when you target long-tail keywords and
not just short-tail keywords. This is because long-tail keywords signify the
user's intent clearly.
For instance, here's a short-tail keyword: blue shirts. This
keyword denotes that the searcher is looking for 'blue colored shirts,' or
perhaps that's what the search engine will decipher. Now, if you optimize for a
long-tail keyword like 'buy blue shirts for men,' then it delivers the
searcher's clear intent of what he/she wants: to 'buy blue shirts for men.'
Moreover, long-tails are not as competitive as short-tail
keywords, and if the optimization process of long-tail is executed
appropriately, then they also can include short-tail keywords — similar to how
the keyword 'blue shirts' was included in 'buy blue shirts for men.'
2. Analyze your competitors
Your competitors are a gold mine of information that you can
dig into and find plenty of opportunities to boost your rankings and outrank
your competition.
You can use competitor analysis tools to excavate
these opportunities that primarily rely on keywords. When you have your
competitor's keyword data, add them to your keyword database along with the
unique ones that your competitors didn't target. Now, start optimizing your
site's content with these keywords.
Apart from that, you can add cross-industry keywords that
your competitors are unaware of and add them to your database. For instance,
you can optimize your products under the apparel category with keywords from
web sites or blogs that cater to the fashion industry.
This way, you'll be able to rank for more keywords and
broaden your target market.
3. Don't
forget about customer reviews
Customer reviews can influence your brand image. Receiving
negative reviews will make your brand infamous, whereas positive reviews will
make it a credible platform to shop from.
Customers can share their experience with your web site or
brand on Google, third-party review sites and social media. These are
user-generated reviews so Google analyzes every mention of your brand on the Internet.
Therefore, if your brand has several negative reviews,
Google will rank web sites with positive reviews above yours. But if your brand
receives more positive reviews, then you'll be ranked higher..
4. Make
your site mobile-friendly
Google receives most of its traffic through mobile devices. And 81% of people search online before making a
final purchasing decision. So if your web site isn't mobile-friendly, users are
going to face trouble navigating through or checking out. Since mobile
optimization is a ranking factor by Google, this affects your site's rankings.
So, you should conduct a mobile-friendly test and optimize your web site for mobile users if you
want to dominate the top Google SERP.
5. Create local listings
If you have an offline store, it must be listed in the online
directories; this can help drive the locals to your store. And whenever a local
query search is performed, your web site gets ranked in the SERPs.
You can add your business information to directories like:
–       
Google My Business
–       
Yelp
–       
Yellow Pages
–       
Bing Places
–       
Apple Maps Connect
Remember to provide accurate details about your services,
contact details, web site, location, etc. Any discrepancies in the provided
information can lead your listing to rank or highlight in the wrong location
and reach the wrong audience.
6.
Optimize on-site elements
In SEO, you cannot ignore optimizing the on-site elements:
• Title
• Heading tags
• Alt Tags
• Meta Description
You must place the keywords across these elements
organically to boost your rankings. And for a retail store, you must focus on
the alt tag. Why? Sometimes due to a slow Internet connection, product images
don't load, so their alt tags are shown to the visitor. The purpose of alt tags
is to describe the contents of the image. Missing alt tags will deliver an
empty space to the users that hold no value for them.
7. Make your site
faster
Finally, you need to work on
making your web site load faster. Go to PageSpeed Insights tool and run a speed analysis on your site. If the score is not that high,
then you need to work on the suggestions provided by the tool.
Apart from that, some of the
most popular and effective ways to improve a site's page load time are:
• Reducing
the size of the images
• Improving
the server response time
• Minimizing
the number of redirects
Conclusion
Following these seven steps
appropriately can help you improve your rankings in a month or so. And you must not follow any black hat techniques to boost your rankings and traffic. Also, add a human
angle to your product descriptions to make them relatable.
So, what are you waiting for?
Optimize your retail site with SEO now!
Sahil Kakkar is the CEO and Founder of RankWatch —
a platform that helps companies and brands stay ahead with their SEO efforts in
the ever-growing Internet landscape. Kakkar likes making creative products that
can help in automation of mundane tasks, and he can spend endless nights
implementing new technologies and ideas. You can connect with him and the
Rankwatch team on Facebook
or Twitter.