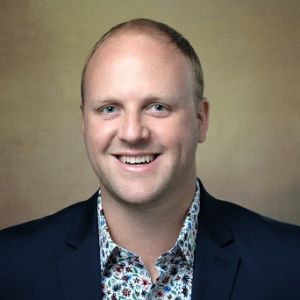 The retail landscape is rapidly changing. Take the impact of the COVID-19 pandemic, for example. Seemingly overnight, retailers closed their doors temporarily and shifted their efforts online, tasking their marketing teams with the duty of creating new strategies to build a customer base whose loyalty will outlive the pandemic and ultimately bring customers back into stores.
Gen Z is among these customers willing to engage online. As America's most powerful shopping segment — comprising 40% of retail purchases and holding a spending power of up to $143 billion — marketers must be laser-focused on catering to their needs.
One study conducted by Retail Zipline analyzed the shopping preferences of 1,007 men and women aged 18 to 24 to understand what sticks with this generation. One key theme emerged: Gen Z wants authenticity.
Authenticity Wins The Day
Many brands that have tried to advertise to Gen Z with large campaigns have failed miserably, both for the tone-deafness of their content (remember Pepsi's ad featuring Kendall Jenner?) as well as ignoring Gen Z's preference to be a part of the story. What has proven effective for this generation of consumers is a large number of smaller campaigns based on a theme. These campaigns span different types of media, from YouTube and TikTok videos to photos on Instagram to Snapchat filters.
One brand that has helped set the stage for Gen Z marketing is Aerie, a lingerie and apparel company owned by American Eagle. In 2016 and in response to growing frustration with unrealistic models, the brand started to feature regular-looking people without any airbrushing in its marketing. It then invited customers to post photos of themselves under the #AerieReal hashtag. The initiative led to huge growth for the brand, and analysts predict Aerie will eventually be worth $2 billion. Aerie's brand is one that's built around body positivity, and it hit on that theme within both its traditional advertising and its social media presence.
It should be no surprise then that Gen Z prefers to engage with brands using authentic marketing that centers around "real" people. In fact, Retail Zipline's Z-tail study found that 62% of respondents are more likely to buy from brands with a commitment to keep photos minimally photoshopped. Further, 38% of Gen Zers favor brands that use multi-racial models, and 33% are more inclined to shop from brands that showcase plus-size models in their marketing.
Retailers hoping to follow in Aerie's footsteps and appeal to Gen Z must figure out what their brand authentically stands for, unite around it with marketing and recruit social media influencers who best reflect it. They should then engage and include consumers in an organic way. Ideally, customers will create content they love and will want to share with their friends, further spreading brand awareness. For example, look to dance training videos on TikTok, where the creator displays a move, then challenges viewers to post their own takes.
When members of Gen Z discover brands on social media, it's more powerful than if they had found them through an ad or some other form of marketing. Almost seven in 10 Gen Zers said they have visited a store as the result of that retailer's social media post, with eight in 10 saying that social media posts led them to shop at a retailer that was new to them.
Retail Connections
But marketers aren't done just because Gen Zers walked into a store. Branding extends to those on the customer front line: store associates. Often, employees choose to work at a brand because they like to purchase from it. These employees frequently resemble others who will potentially shop the brand. As we've seen on social media, Gen Zers respond to recommendations of those they feel a connection to.
In many ways, Gen Z's preferences aren't too different from other generations. After all, everyone craves authenticity in one form or another. And the way to appeal to these young consumers falls back on something everyone is familiar with: the power of word of mouth.
---
Jeremy Baker is the Co-Founder and CTO of Retail Zipline, a company that was built to help streamline and coordinate retail communications. The company's goal is to improve the lives of one million retail employees by 2025, and the platform is already used by leading brands such as Lush Cosmetics, BevMo!, the LEGO Group, TOMS, Torrid, Lumber Liquidators and others. They are backed by leading venture capitalists including Emergence, Serena Ventures, and Hillsven Capital. Baker is a seasoned developer and entrepreneur who has been involved in web design, online product development and technology startups since 1997. Prior to Zipline, he co-founded MightyHive, an enterprise software startup acquired by S4 Capital for $150M. Before that, he worked as a Senior Prototyper at Yahoo! for nearly five years.