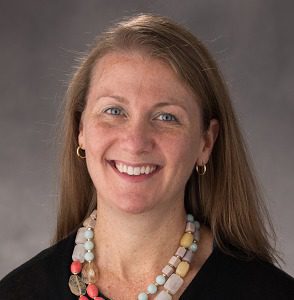 After widespread global adoption — outside of the U.S. tap to pay makes up over half of all face-to-face Visa transactions, up from 30% less than two years ago — contactless payments are breaking through in U.S. retail thanks to growing consumer demand for convenience at checkout. Chase, Wells Fargo and Bank of America are some of the major players working to drive adoption of contactless technology, with Visa forecasting 300 million Visa contactless cards to roll out by the end of 2020.
U.S. merchants are well prepared for this growing trend. For example, 82 out of Visa's top 100 merchants by transactions alone offer customers the option to tap to pay at checkout. Major retailers like Target have recognized the need to provide flexible, alternative payment methods for customers and made the switch to contactless technology, eliminating common pain points faced at checkout.
While consumers and merchants alike continue to adopt contactless payments to make transactions fast, convenient and more secure, it is not enough to merely incorporate contactless technology, set it and forget it. Following are several steps merchants can take to maximize investment and realize the benefits of the latest way to pay.
Enhancing The Customer Experience While Improving Operational Efficiency
Contactless payments offer a seamless shopping experience and provide a faster process at checkout than a traditional method of payment. Similarly, they also improve throughput for merchants via faster transaction times and shorter lines, decreasing the likelihood of abandoned sales. This is particularly important for merchants with high volumes of customers where speed of service is crucial, such as quick-service restaurants, coffee shops, movie theatres, grocery stores and more.
Processing a tap to pay transaction is simple, convenient and secure, meaning your customers can tap to pay and be on their way. A key part of ensuring the customer experience is positive is visible standardized branding at the POS, so customers can easily identify and understand where and when they can tap to pay. Signage placed around a store's entry, around the checkout area as well as near the contactless-enabled terminal helps guide customers through the process. In fact, displaying signage has shown to drive up to 2.5X more taps at checkout, and consumers are up to 3X more likely to think a merchant is reputable.
Staff play a critical role in the customer experience as well — they should be well-versed in answering questions about contactless cards, guiding customers through a contactless payment and assuring them that contactless payments are secure.
Improving the checkout experience for customers creates efficiencies for operations, which provides positive results for merchants. Adding contactless acceptance to a terminal is simple with resources like streamlined testing and certificate programs that make it a smooth process from start to finish. Once complete, merchants can address the common pain point of checkout delay to speed customers through checkout, and ultimately increase customer loyalty.
Enabling More Secure Transactions
Contactless cards are highlighted for being a fast and convenient way to pay, but in addition to those benefits, they also provide strong protection against fraud.
Contactless transactions are built upon the same security technology as EMV chip transactions, and whether it is a contact chip card that you dip or contactless card that you tap, consumers can have peace of mind, Just like with a chip card, each contactless transaction is accompanied by a one-time encrypted code that securely protects payments against counterfeit fraud.
Merchants that completed the EMV chip upgrade have seen an 87% decrease in card present counterfeit fraud payments since the U.S began the shift to EMV chip in 2015. Over 3.7 million U.S. merchant locations currently accept EMV chip cards, and chip transactions continue to increase with 99% of overall U.S. payment volume in March 2019 occurring on EMV chip cards. Security is always top of mind for consumers, and merchants that show they are taking security seriously will help strengthen customer relationships and foster trust.
Future-Proofing Your Business
Beyond enhanced security technology, tap to pay offers the latest innovative way to pay. Contactless EMV is a secure and convenient technology for processing card transactions and a step toward future-proofing payment terminals for merchants. Any terminal that can accept contactless cards also can accept alternate contactless form factors such as mobile wallets, watches, other wearables and more.
If you are assessing the migration to EMV Chip technology, take the steps to enable Contactless EMV Chip. Accepting contactless payments demonstrates that you as a merchant are up to date with the latest payment technology. As consumers increasingly adopt this new payment method, they also actively seek it out at the point of sale, especially international travelers from markets where tap to pay has already become the standard way to pay.
Across the U.S., consumers are choosing to tap to pay as a preferred payment method, from the grocery store to their daily commute. Transit authorities in hubs such as New York City, Portland, Chicago and Miami all accept contactless payments, with several more cities expecting to roll it out over the next few years.
By investing in tap to pay now, merchants are laying the groundwork for the next generation of payment technologies and getting ahead of customer expectations. To get the most out of their investment, retailers should double down on training, signage and branding for a successful migration to contactless payments.
---
Julie Scharff is the Vice President of Consumer Products at Visa, where she leads the migration toward contactless enablement for the U.S. merchant community. She has 19 years of experience in the payments industry, many of which have been focused on petroleum and restaurant merchant card acceptance. Prior to joining Visa in 2007, Scharff worked domestically and abroad at MBNA, a credit card issuer that was acquired by Bank of America. A native of Kentucky, she now lives in the suburbs of Philadelphia with her husband and two children. Scharff holds a Bachelor of Arts in History from Georgetown University.