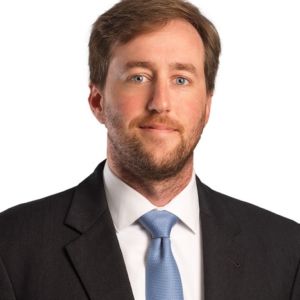 In the last decade, the recreational and medical use of cannabis has become widespread and well-established in the United States: recreational use of cannabis is legal in 11 states, the District of Columbia, and two U.S. territories; medical use of cannabis without a limitation on THC content is legal in 22 states and two U.S. territories; medical use of cannabis with a THC limit is legal in 14 states; and 16 of the non-recreational states and territories have decriminalized the possession of cannabis. That leaves just three states and one territory where cannabis is prohibited for any use.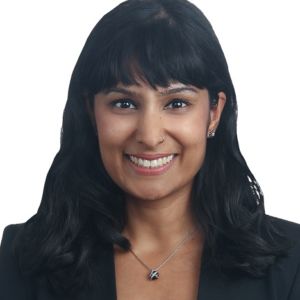 Despite the prevalence of cannabis in the U.S., cannabis has yet to have a serious presence in multi-tenant retail properties. A primary reason is the various "prohibited use restrictions" in place. After federal legality issues, prohibited use restrictions are the biggest challenge to the cannabis industry growing in the retail sector.
What Are Prohibited Use Restrictions?
Prohibited use restrictions can come in many forms and essentially prevent a property or person from operating for a certain purpose. The traditional argument for including prohibited use restrictions in a multi-tenant retail property is that they are necessary to ensure that the property remains uniform in use (i.e., retail) and at a certain standard to entice consumers to come to the property and spend retail dollars to ensure long-term sustainability — which can be a prerequisite to a landlord or tenant making an investment in a multi-tenant retail property.
In the not-too-distant past tenants wanted the inclusion of prohibited uses in leases and/or restriction agreements governing a retail center just as much as landlords. Now, with the evolution of the retail industry, landlords want increased flexibility in generating rent from their properties, while traditional tenants want to maintain prohibited use restrictions over concerns that non-retail changes to retail properties will impact their investments.
Although prohibited use restrictions come in many forms, the most common prohibited use restrictions impacting cannabis are "noxious" use restrictions, so-called "head shop" restrictions, non-retail restrictions and "high intensity" parking restrictions (see table below).
Examples of Prohibited Use Restrictions
Category
Example(s)
Operational Impact
Noxious Use
· Any use which emits an obnoxious odor which can be smelled outside of any building

· Any use for assembling, manufacturing, distilling, refining, mining, or agricultural purposes

· Any use which violates any law, code, ordinance or regulation [i.e.,]

· Any use that requires the use or storage of hazardous materials

· Medical clinics, including but not limited to, dialysis centers, methadone clinics, outpatient treatment facilities, and so-called "minute clinics"

· Cultivation or extraction facility exhaust or dispensary odors

· Federal legality concerns with cannabis or state legality primarily in a state with a THC content limit

· Fertilizer products necessary for a cultivation or extraction facility

· A dispensary in a medical state

Head shop
· Landlord shall not lease or permit or suffer the property to be used for any establishment selling or exhibiting drug-related paraphernalia or products, including but not limited to, bongs, glass pipes, rolling papers, or inhalable plant or vapor products other than tobacco
· Nearly all cannabis-related retail activity
Non-retail
· Except for retail office uses such as banks, insurance offices, and travel agencies, the property shall only be used for retail uses consistent with a first-class shopping center; and for no other purpose.
· Would prohibit any cannabis use other than a dispensary that does not have cultivation or extraction in its premises
High-intensity parking
· Landlord shall not operate or permit any other tenant to operate any portion of the property in that area designated as the "Protected Parking Area" for any high-intensity parking use, which high-intensity parking use shall include but not be limited to: (i) any use that (without variance) under applicable code requires more than 4 parking spaces per 1,000 square feet of floor area; (ii) medical clinic; (iii) grocery store; (iv) movie theater; or (v) school or other place of instruction.
· Might prohibit a cannabis dispensary because of local parking code requirements or because of the high volume of consumer traffic coming to the dispensary but not likely staying to shop at the other retail locations
Best Practices
There are several best practices for anyone looking to bring a cannabis use to a multi-tenant retail property. First, landlords and tenants should review any reciprocal easement agreements (REAs), covenant, conditions or restriction agreements (CCRs), or other restrictive covenant agreement that may be recorded against a retail center. A REA or CCR will lay out all use restrictions for all tenants occupying space at the property. Prohibited use restrictions bind the property, as opposed to a particular tenant, and may be enforceable by the landlord and other tenants.
Landlords should review any REA or CCR prior to entering into a letter of intent or lease with any cannabis tenant. In addition, tenants should request copies of any recorded agreements to review and determine what restrictions, if any, are concerning to their intended operations and have open discussions with landlords about how to remedy the situation. Considering the thoroughness of licensing authorities, the best practice for remedying a prohibited use restriction in a REA or CCR agreement is a recorded amendment that deletes the restriction provisions at issue.
Prohibited use restrictions can also be found in the leases between the landlord and other tenants of the retail center. Unlike a REA or CCR, prohibited use restrictions in leases tend to bind the landlord from permitting the property to be used for certain uses and may be enforceable either against the landlord, the violating tenant, or both. In addition, those prohibited use restrictions might be recorded and accessible as public record in a Memorandum of Lease or they might be unrecorded. Landlords should consider "abstracting" their existing leases to compile a database of all prohibited use restrictions within their leases and to review that database prior to entering into a letter of intent or lease with any cannabis user.
For prohibited use restrictions in leases, tenants should require at least two things from landlords. First, tenants should require landlords to provide copies of all recorded and unrecorded prohibited use restrictions in any other leases at the property for review. Second, tenants should require landlords to provide a representation and warranty in their leases that the landlords have provided a complete and accurate list of prohibited use restrictions in the other leases at the property and that there are no other prohibited use restrictions that would impact their use and operation at the property.
Let's Work Together
Landlords looking for cannabis tenants and cannabis tenants looking for retail opportunities should be aware of the potential pitfalls that prohibited use restrictions can have on bringing cannabis uses to retail properties. If an existing use restriction exists, landlords and tenants should work together to determine the best way to get approval from a tenant with a cannabis use restriction.
---
Andrew Hodgson and Nida Shakir Ghaffar are attorneys with Husch Blackwell LLP, specializing in real estate transactions, who regularly assist sellers, landlords, buyers and tenants in the areas of retail, industrial and commercial real estate.