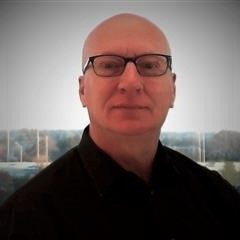 It's a great time to operate brick-and-mortar stores — if your brand is willing to innovate.
Yes, online shopping is the new normal, and Millennials now make more of their purchases online than they do in-person. But the same technology that allows for bot delivery and voice-command shopping can be applied to experiential, in-store experiences that just can't be replicated online.
Retailers have access to an unprecedented amount of data about who their customers are and how they shop. These analytics can be applied to influence everything from operational analytics and supply chain analysis to e-Commerce optimization, physical store layout, order management and beyond.
Shoppers are ready to make these personal, experiential connections in a tech-forward way — two-thirds of customers say they'd switch to a new brand if they offered a more futuristic experience. But with the wide variety of solutions for experiential retail, it can be difficult to land on the exact tactics that will bring new customers in the door — and retain existing loyalists. Here are some trends to follow — and missteps to avoid — when making moves toward experiential retail.
Do this: Engage customers by connecting with the 5 senses.
Leveraging all the senses (sight, sound, smell, touch and taste), retailers are creating touch points to connect with customers and stimulate their mind. There are endless ways to bring this to life — chairs and couches to host community meetings, class offerings, complimentary drinks or virtual reality are all ways to engage customers beyond the cash register. For example, Apple hosts one-hour lessons at its stores to teach kids how to code. Conjuring up feelings that help shoppers relax and have fun can create positive memories with the brand, and encourage them to keep coming back.
Not this: Leverage social media for in-store experiences
While social platforms like Instagram and Facebook hold a lot of retail power and are a great way to get customers in the door, they're just not right for in-store experiences. Customers rarely want to take a selfie with your merchandise and post it online, and these opportunities rarely end in a purchase. Your brand won't see the ROI, and will instead come off as inauthentic.
Do this: Make your store part of the local community
It might feel silly at times, but every brick-and-mortar location should take a page from Applebee's aesthetic book and strive to look like the community where it does business. Retailers can change up their architecture, hire local artists to paint a mural or sponsor a local sports league team, festival or fundraiser. Playing up local character will help retailers meet artists and other influential members of the community, while also attracting curious loyalists from nearby cities.
Not this: Standardize the in-store experience
True, the resources and time needed to create experiential retail opportunities can be costly, leading retailers to develop a level of repeatability. But not every shopper is the same, and regional and age differences play a big role in customers' desired in-store experience. You've got the customer data that proves what your shoppers want — why create a mundane, uniform experience that doesn't ring true?
Do this: Provide an authentic experience
As hard as they try, online-only retailers will never replicate experiencing a product in person. (It's one reason online-only beauty brand Glossier started hosting temporary pop-up stores in major cities.) Customers who make an in-store visit not only experience the product in real life, they also connect with people who are knowledgeable about the brand, increasing the chance of purchase. Home Depot does a great job of offering product demos in its stores through Do-It-Yourself and Kids Workshops.
Not this: Create "disruptive" experiences for the sake of it
While it's good to get creative, some brands go so far with engagement ideas that the experience becomes nonsensical. Mattress company Casper was dreaming of new customers when it opened up a "Dreamery" in New York City, offering $25 nap pods to customers for a 45-minute nap. While the Dreamery gives Casper a direct opportunity to interact with customers, most adults don't have a scheduled nap time, so making a sleep appointment isn't beneficial. Make sure to think through these sorts of details before investing in experience.
Do this: Surprise and delight with exclusivity
Remember that Glossier example we cited earlier? It had shoppers absolutely buzzing. Short-term or surprise events, like a pop-up store or product launches with limited availability help shoppers stay engaged with your brand. Nike frequently capitalizes on such experiences by making exclusive products for certain stores or markets and hosting live events. In Los Angeles, NikePlus members can visit Nike by Melrose, which offers city-specific styles.
Not this: Entice customers with deal shopping
Many brands have tried "deal shopping" via online or marketing coupons that can only be used for in-store purchases. (Think about how many Bed Bath and Beyond coupons you've hoarded in your lifetime.) Companies that use this tactic are trying to entice customers with deals they can't get online, but it often backfires into frustration. Experiential retail should make shopping more enjoyable, not create more work for the consumer.
Do this: Be intentional about applying new technology
Virtual and augmented reality are the latest tools to hit the floor in experiential retail. While they create customer experiences that can't be replicated online or anywhere else, retailers need to be careful not to apply VR and AR for the sake of simply being flashy. Lowe's is one example of a brand that's smart about AR. An in-app feature provides turn-by-turn in-store directions, allowing users to navigate to the products they need in real time.
Not this: Use technology as the heart of an in-store experience
Although retailers should be using digital tools to make improvements or simplify processes, technology as the driver of in-store experiences can create confusion or complications for shoppers. Physical stores offer something that online stores don't — humans. As people are naturally social beings, we crave human interactions, so placing people at the heart of customer service can differentiate the in-store experience.
Customers are ready for advanced in-store experiences, and right now, there's a lot of room for brands to make an impression. While marketers rate themselves a seven out of 10 in terms of futuristic retail experiences, customers rate the same experiences as a four. Companies should take this disparity to heart and act now to shore up customer relationships and smartly apply technology to in-store experiences. Doing so will generate far more loyalty and customer excitement than online-only brands could ever hope to inspire.
---
Martin Kurpiel is the SVP of Technology Solutions and IT at Valid. He has more than 40 years of experience in solution architecture, product development and application and system integration, with a strong emphasis on project management. In previous roles, he supported project managers, managed internal and external relationships, provided resources, engaged stakeholders and directed client relationships. At Valid, he actively leads IT, logical security, data solutions, data analytics, project management and product engineering.