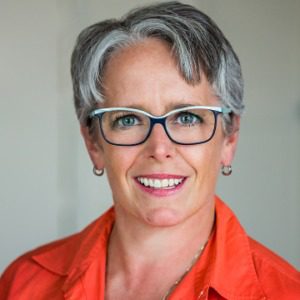 Today, no one is shocked to hear that retail is changing. It's not an insight, just a fact. What does take insight is understanding how to roll with the punches and keep up with change. One way to do this is by exploring new retail models such as subscriptions. No, we're not talking about magazines or wine of the month clubs. Subscriptions of all types have exploded, with the subscription e-Commerce market growing more than 100% in five years.
Subscriptions to everything from boxes of snacks or stationery, access to rentals or services or providing curated goods delivered on a recurring basis have moved beyond novelty to become the norm. Subscription models offer convenience for consumers, and for retailers, these can deliver consistent, recurring revenue.
While subscriptions can make for a win-win all around, standing up a subscription program can be more complicated than it seems. Inventory management, shipping logistics, recurring payments and more are all table stakes elements of the subscription model. To get started and succeed, longstanding retailers and new entrants to the market alike should take a holistic look at the subscription space and understand the breadth of models, the value proposition for new and existing customers and the technology they'll need to deliver.
The Types
As the subscription market continues to grow and evolve, new formats continue to emerge, but the bulk of subscriptions fall into three categories:
Never Run Out: Following the classic model of a new issue of a magazine delivered each week or month, replenishment or renewal subscriptions bring new items at a recurring pace. These subscriptions offer an easy means of replacing depletable goods like dry dog food and paper towels at a consistent cadence, while eliminating the hassle of a trip to the store or carrying a heavy purchase home.
That Special Something: Rather than simply changing how consumers acquire the goods they've always used and needed, subscriptions also can integrate curation to deliver a custom-picked or select assortment. Popular examples such as meal kit services or personalized subscription boxes like Birchbox or Nordstrom's Trunk Club offer curated goods with the help of a stylist. Be they meals, makeup, clothing, etc., boxes can arrive on a recurring basis or on a schedule that the consumer defines. In addition, curation subscriptions can incorporate added value for the customer, like a chef's advice on dinner pairings, or a fun surprise for the consumer opening their box each month.
The VIP Treatment: While some consumers are looking to minimize and own less, that doesn't mean they want to skip the finer things in life. Subscriptions that offer access — such as Rent The Runway and Thrive Market's membership models — solve this catch-22. Brands offer customers access to goods as a subscription, with opportunities to pause or increase access as needed. Delivered as a membership or access subscription, brands can offer everything from long- and short-term rentals to continuous swap outs for a flat fee or access to special inventory or prestige items. In apparel, this subscription model can allow consumers to check out the clothes they need for the week or a special occasion, just for the time they'll need them, or, could give members first dibs to buy from a new, special collection.
The Tricks
Retailers dipping their feet into subscription models or new brands looking to break in should keep in mind some tricks of the trade. First, for any subscription model, as in more traditional retailer models, the customer is always number one. That means that to succeed in subscriptions, retailers need to not only capture their customer preferences but also understand them and react to them. Brands should tailor their subscription models — access, curation or renewal — to best fit their target customer's habits and wants.
Second, retailers should consider that the average level of inventory accuracy for U.S. retailers is 65%. Put another way, more than one third of the time (35%) an average U.S. retailer cannot determine where a given item is or if it is even in stock, according to the Auburn University RFID Lab. While this poses a stark challenge in traditional retail models, the challenge only grows for retailers offering subscription models: as consumers with subscriptions check items out/receive their boxes and others return items however it suits them, the retailer is left with a truly ever-changing and unpredictable inventory. For retailers following the renewal model, stores could be fighting over that same inventory which could cause a stockout for renewals — and unhappy subscribers — or vice versa.
The Tech
As we move beyond the omnichannel and retailers venture into different selling models such as subscriptions, the importance of inventory accuracy will only grow. Fortunately, with the right tools and know-how, it is possible to not only get a handle on inventory but get ahead of the game. Smart retailers will lay the foundation now, even if new retail business models like subscriptions are still in the planning stage. For any subscription model to work, retailers need a clear picture of what's in stock and where —that calls for a solid system of record at the core of your tech stack. Forming a plan for inventory management before diving headfirst into a new model will help circumvent issues down the road.
The Truth
While subscriptions offer a new and unique way to connect with consumers and move merchandise, the key principles are the same as those of traditional retail: the customer remains in the driver's seat, inventory remains critical and brands need the right technology in place in order to keep up. Retailers that set themselves up for success with the right tools for the job and staying true to their customers will reap the rewards of subscriptions for month after month.
Carla Anderson has more than 35 years of retail experience. She started as a cashier in her local grocery store which set her on a career path in retail software. Anderson has worked on a number of retail customer implementations across the globe as a functional consultant at Retek/Oracle Retail and most recently in her role as the Senior Director of Merchandising Strategy at Oracle Retail. She continues to focus on customers and works with them to help shape the future of the Merchandising suite of products.